"When we began our initial response, GAiN had the initial goal of sending 40 transports of Gift in Kind (GIK) to support the internally displaced and refugee communities in Ukraine, the republic of Moldova, Romania, Poland and Hungary. To date over 109 shipments of GIK have been shipped out from our lead agent offices in Germany and the Netherlands, totalling over $5 million euros in goods that have been sent. We've also added partners in Latvia and over 250,000 people have received aid via GAiN and its partners. We are so thankful that we have been able to serve in this way.
One of the things that I love about GAiN is that we get to plug into some places that may be overlooked. I keep hearing stories about how when a 40ft container enters into a town, partners are waiting with smaller trucks and vans to load up with supplies and then they are driven to smaller towns and ministries who are welcoming refugees.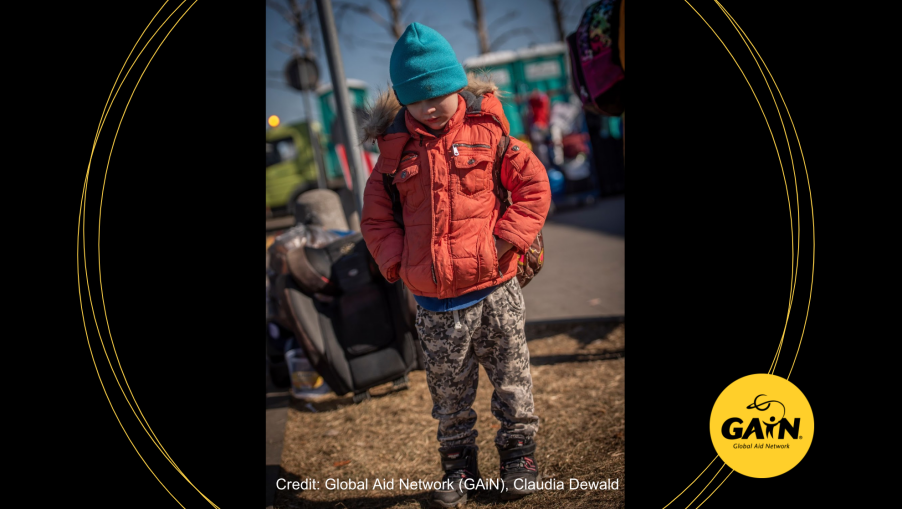 I want to share a story about one of these towns and a refugee our team met named Laritza. Zator is a town of about 3,000 in Poland and it is estimated this small town is hosting about 400 refugees. A local church has rented a hotel made of shipping containers to host refugees and it was here that our team met a woman named Laritza.
Laritza is a woman of about 60 years old and came to Zator, Poland from the center of Ukraine, along with her daughter, granddaughter, and some friends. As bombs started fall about an hour from their home, they left travelled through Moldova then Romania, Hungary, Slovakia and finally Poland. Laritza is a Christian and since she left Ukraine, she feels God has miraculously brought her Christians along their way to care for them.
"I am here to serve", she says, "this is the time when we can be the light and give hope. I am trying to inspire those around me, letting them know that God loves them and cares for them. Some of these women think that their life is over."
Our team asked Laritza what can we pray for her. This is what she said:
"I want prayers that the war would be finished, and that God will use this situation for good. And that people will see God in the midst of evil. And just pray us to be useful in this place and stay in God's will".
Even as she herself is a refugee and suffering loss, Laritza is leaning into ministering to the needs of those around her. She told our team that she thinks of herself as a "multitasker" because "whenever the Spirit of God tells me to do something, I will do it."

So if you would this week, please join me in praying for Laritza, for their families and the millions of people like them who are displaced and affected by this war. Please pray for an end to the war in Ukraine. Please pray for our staff in Germany and the Netherlands especially as they labour incredibly hard to get these shipments sent. And please pray that donors would continue to be generous, even as food supplies as starting to run short and the need for food increases.

Thank you for you prayers and ongoing support! If you have any questions or prayer requests, please reach out!"
- Lindsey

(You can also check out GAiN's website here: https://globalaid.net/2022/02/25/ukraine-refugee-relief/)