During our June Ministry Night the elders shared three strategic priorities for the coming year. Two of them are to re-member our community – by which we mean "to be knit together in love and unity". Another was to reignite our local outreach focus so that more of our neighbours will come to know and follow Jesus.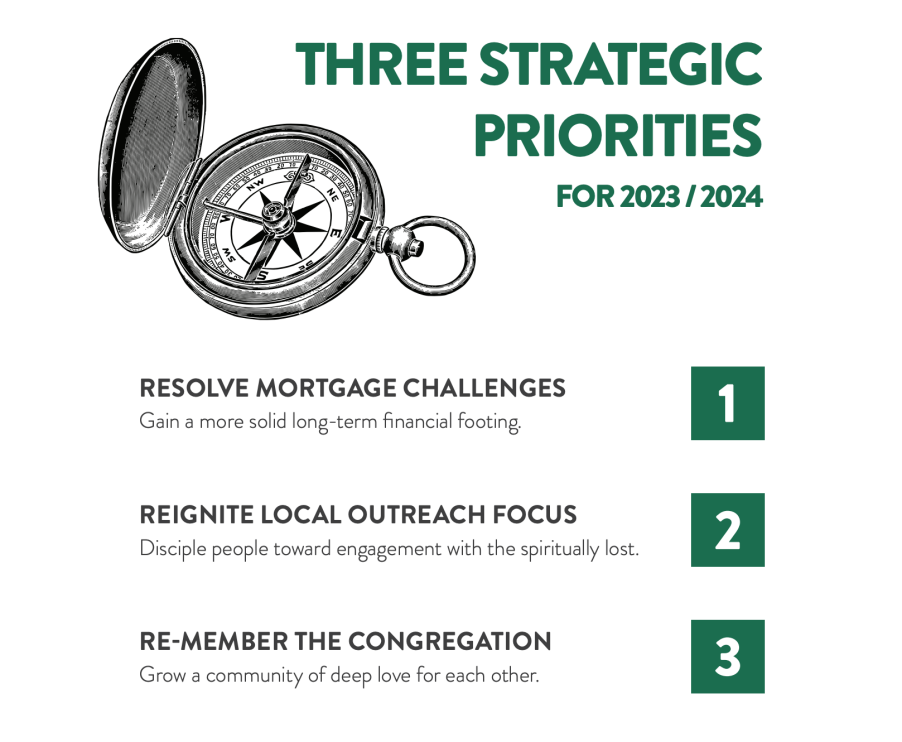 These priorities are strengthened by accurate answers to the questions "where are we at right now as a church?" and "what is God saying to us about our future?"
As elders, we recognize that we are not a fully unified body at this time. Attending to that is of utmost importance to us. We recognize the reality that some have lost trust in leadership and/or have not yet felt free to share their perspective. Thus, a good process led by a skilled and neutral external party is needed to help us hear from each other and from the Lord in this season. So we have reached out to Dave Jackson (see bio below), a retired pastor and leadership practitioner in the BCMB family, to help us answer these questions together. He will be with us in person on Sunday, Aug 20 where he will outline the following process:
Step 1 - Listening and Data Collection (Aug 20-Sept 3, 2023)
Dave has an online assessment tool that has been field-tested in hundreds of churches that he will use to gather feedback from everyone on a range of church health topics. This survey will be open for just over a two-week period of time. The questions are designed to give you a chance to comment on things like challenges the church is facing, relational health, mission focus, life-cycle and leadership. The anonymous assessment has 5 sections and takes approximately 25 minutes to complete. There will also be opportunities for you to meet with Dave in person or via Zoom if you would like to do so.
We want to invite you each to respond to the survey with candid transparency as well as an openness to what God has in store.
Step 2 - Clarifying the Issues (3rd week of Sept)
In the third week of September, Dave will gather us together where he will share the findings of the assessment in the form of a report that summarizes the current feelings and experiences of people who call Jericho Ridge home.
We want to invite you to attend and to respond to the findings.
Step 3 - Recommendation Testing (mid-October)
Dave will then shape some recommendations on a pathway forward for Jericho.
We want to invite you to speak into the recommendations prior to them coming to the congregation at our November Vision Night.
Why are we doing this?
The goal of this process is for us to see ourselves as we are; our strengths, weaknesses, and the opportunities that lay ahead. With your voice, trusted outside counsel, and God's Spirit guiding us, we believe we can move forward in unity, and in clarity of purpose and vision. We want to assure you that we as an elder team are undertaking this process in a posture of faith and humility and are committed to listening well and responding together to what we are learning in this important season in the life of Jericho Ridge.
In humility,
You JRCC Elders (James Carpenter, Jared Crossley, Mark Hastie, Katy Kwon, Denise McFarland. Brady Ash (ex-officio), Brad Sumner (ex-officio), Jenna Tulman (ex-officio)

For the VIDEO announcement / update, see below:
Our Facilitator
For the past forty years Dave Jackson has served the Canadian Church by developing leaders and resourcing churches. His mandate has been to assist leaders and churches in clarifying their call and direction by listening to God. He longs to see healthy churches marked by love, mercy and truth where "lost" people find hope in Jesus and "found" people discover their place in the larger story of His "wild" love.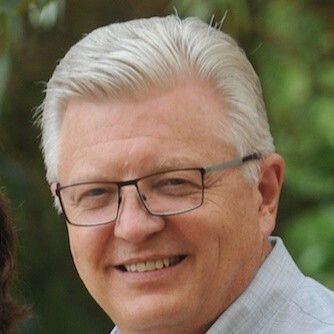 Dave has served for 10 years in MB denominational ministry, 25 years as a local church pastor and for eight years with an international ministry of leadership development and church renewal. He has worked with many pastors/leaders and over two hundred churches of various denominations. He and his wife Kathy have four grown children and eight grandchildren. They reside in Chilliwack, BC.
From,
Your Eldership Team