Christmas is a time of hope, love, joy and peace. It is also a time for us to live more deeply into our value of generosity as individuals and as a church community.
Each December, we have a Jericho Ridge tradition of identifying some people and projects with whom we are connected and finding creative ways to bless them in their work.
We want to create easy and clear on-ramps for you to give something away to bless another this season. Again this year we have three options:
1) You can engage in our food drive for the Langley Book Bank (launching Nov 27).
2) You can be a crafter/seller or a generous buyer (or both!) at our Hidden Talents Christmas Craft Fair on Dec 4.
3) Or you might choose to give financially to help bless the five global mission partners that we support as a church.
We know that many people and places are worthy of your generosity and we bless and support you in those. At the same time, we also want to use this opportunity to highlight some of the unique places and people that God has put in our lives as a church that we can bless.
Here are more details about the three options...
1) FOOD BANK DRIVE – Help meet the practical needs of families in Langley
When you donate food to the Langley Food Bank you are making an investment into the community. While the Food Bank does provide free handouts, the hands and hearts of the team do not close when that transaction is completed. Each time assistance is provided, the people of the Langley Food Bank are also giving respect, dignity, and encouragement. This in turn often gives their clients new courage and hope to face the future, allowing for positive change to come into their lives.
Here is the list of items of greatest need:
1) Cereal
2) Pasta
3) Spreads
4) canned meat- tuna or salmon
5) snacks
6) pasta sauce
7) chocolate bars
8) Laundry detergent
9) veggie oil
10) veggies in a can
11) shampoo
12) body wash
13) soap
14) feminine pads
15) diapers size 6
16) baby wipes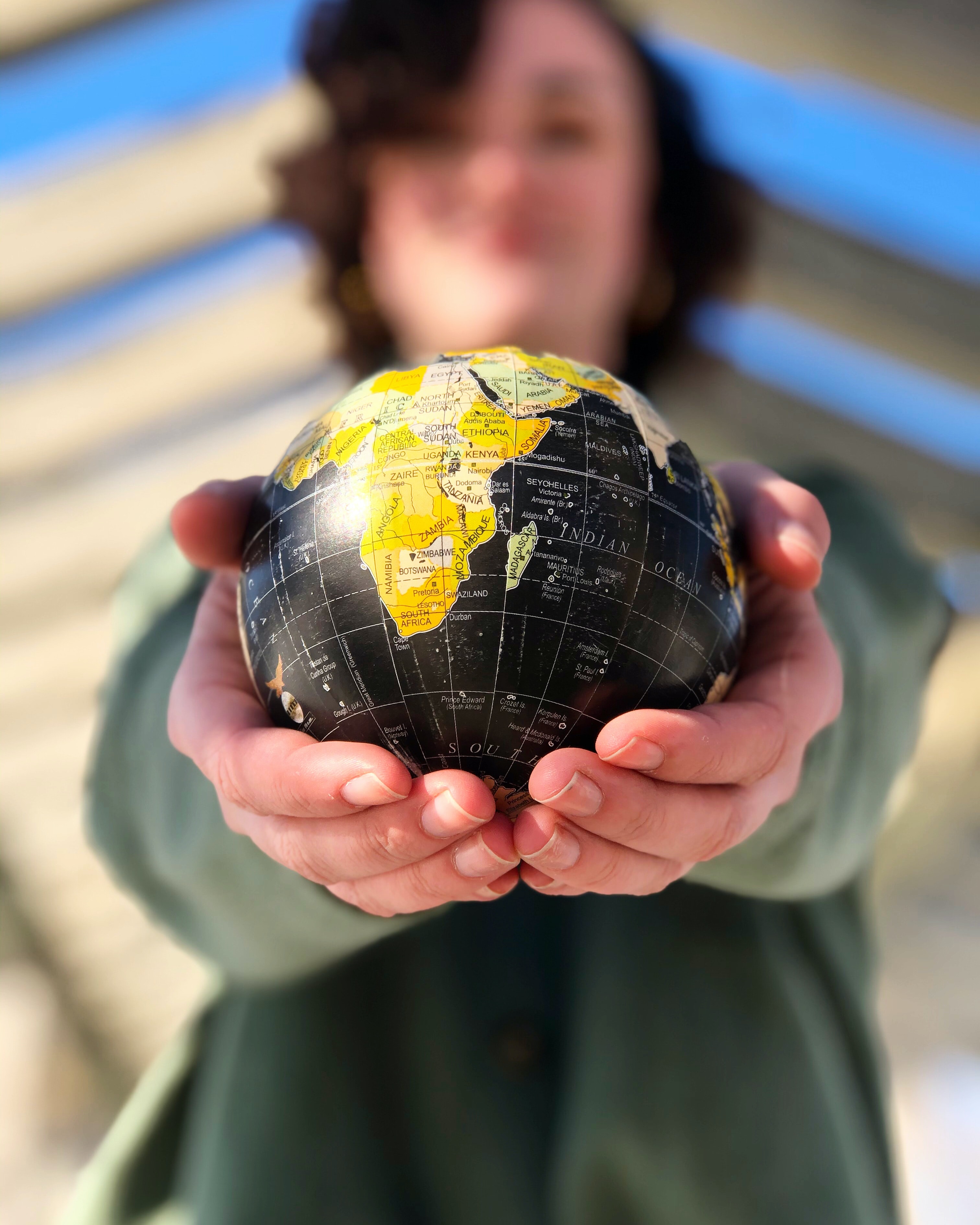 2) Financial – Goal: Raise $5,000 for JRCC's Supported Global Mission Partners
JRCC has five supported global mission partners who work in everything from Bible translation, to relief and development, to mission member care and equipping. To get to know them a bit better, you can read their bios here.
2022 has been another challenging year for our partners as costs have soared but support bases have sometimes decreased.
Our desire is to make up some gaps in funding that they are experiencing by raising a combined pot of $5,000 that we would then split five ways.
You can donate online via all of the usual JRCC channels. Please make a note that your financial gift is for the Christmas Blessing Project. Give here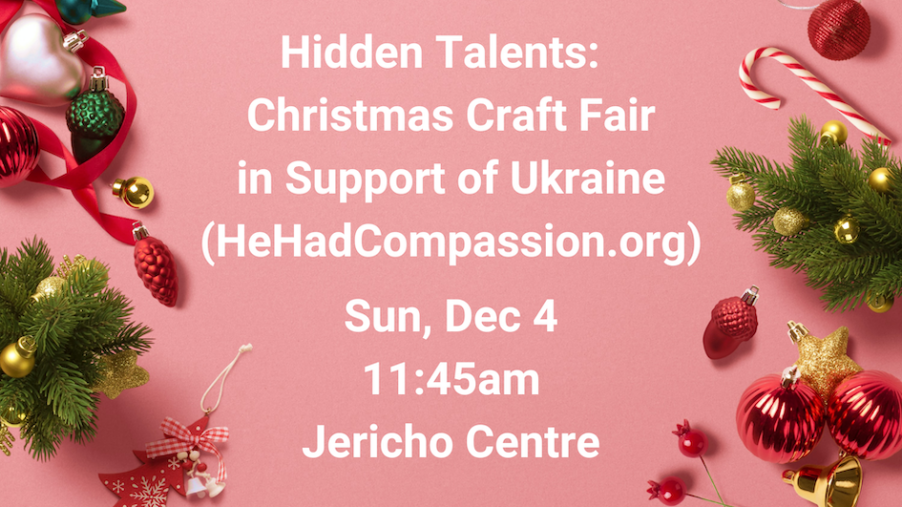 3) Hidden Talents Christmas Craft Fair – Sun, Dec 4 @ 11:45 AM
Calling all crafters!!! On Sun, Dec 4 @ 11:45am (after the worship gathering) we are hosting a Hidden Talents: Christmas Craft Fair in support of families in Ukraine. Our Missions team is looking for crafters to make, sell and donate all proceeds to He Had Compassion, which is a non-profit organization working in Ukraine and founded by Ian Daniel, who attends Jericho Ridge. As part of our annual Christmas Blessings Project, we are inviting crafters of all ages and levels to participate with their creativity (no baked items). Please register for your table here by Nov 27.
I'm excited to see this take shape, Jericho. As always, our glocal mission team (Lindsey Schacter, Ali Nicole, Curtis Cottrell, myself) are here to help answer any questions you have. We invite you to talk about this with your family and friends and to get creative with your engagement. Because when we pool our time, talents and tributes together, it has the possibility of making a meaningful difference in the world.
Standing together,
Pastor Brad