We have been taking your questions as we have moved through our Confession of Faith teaching series. This past Sunday, Pastor Brad answered six of them but we had a technical glitch so we missed the audio on the first question. We have posted the answer here as we think it was a great question that helps give you a sense of why we named the church Jericho Ridge Community Church.
Q1) What does "community" church mean to you? What did you hope to signal by naming the congregation so?
"Let me start with a few statements of broader context. Over the past 50 years, we are moving into an era where denominations are not as monolithic in the landscape as they once were. Some would even argue that we are entering an era of post-denominational-ISM where they cease to be the top-down, primary organizing force in a congregation's life. For example, in the recent past, you were Lutheran because your parents were Lutheran). And there were massive differences between say, a Salvation Army congregation and a Mennonite Brethren church.
But societal mobility and rise of generic evangelicalism have eroded both of those as primary organizing factors. MB's go to Baptist seminaries and colleges and there is much more porousness between congregations and denominations. So I think a move away from denominational names on church buildings happens in this space. BUT it does not necessarily signal a move away from the historical theology or roots within a denomination.
With respect to the move to "community" church, MB churches began shifting several decades ago. The driving notion was that people who were not of your "brand" might be hesitant to come through the doors (eg – some people may not go to a Baptist Church if they do not self-identify as "Baptist"). Part of the reality of this is that Mennonite has both an ethnic overlay (Dutch German Russia) and a theological identity. The addition of the slightly antiquated term "brethren" can also feel like a barrier. This term came into usage historically because the churches were seen as having fraternal or brotherly relationships with each other.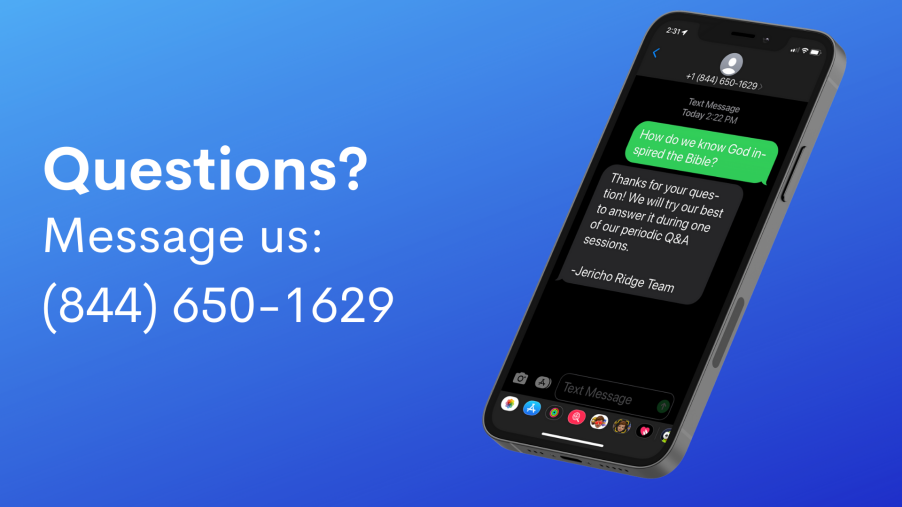 So, enter Jericho Ridge…. We were planted out of North Langley Community Church, who was planted out of South Langley Community Church. At the start, we searched for a geographic name that would give a sense of place. Planting into Willoughby, specifically the former RE Mountain school (now Peter Ewert Middle) we were thinking about what kind of a name was helpful (central Langley Community Church felt, well, vague :))
In terms of geography, the south ridge in Langley was always known simply as the South ridge. But the hill that crests at 72 Ave was known as Jericho Ridge and 72nd Ave used to be known as Jericho Road. So we went with the geographical name: Jericho Ridge. (plus the URL was available and the biblical linkage was there with the city of Jericho).
BUT that's more history than actually answering the question asked :)
We hoped to signal three things / elements by naming Jericho Ridge COMMUNITY Church:
We are IN a community - We have a call to a sense of place. When you put down roots in a place and it shapes you and impacts you. We are called to be a local church. We have been placed here to put down roots in Willoughby / Clayton and to be an incarnational presence in our community.
We ARE a community – to us, community means people commune together. They spend time with each other and learn to like each other. I John 3:18 says it this way, "Dear children, let's not merely say that we love each other; let us show the truth by our actions."
We are FOR our community – the church exists for the benefit of the not-yet-committed. Our goal and desire is to send you out into the places and spaces that need a gospel presence.
Hopefully this little jaunt through history and geography and a theology of community has helped you understand a bit more of why we feel that the inclusion of the word COMMUNITY in our name is important.
We welcome you to continue to ask questions that come to your mind. Simply text your questions to (844) 650-1629 and we will respond as we are able either in this space or on a Sunday AM.
- Pastor Brad