On Friday, September 8, a severe earthquake of 6.8 magnitude struck Morocco at 11 p.m. local time. The initial quake's epicenter was located in the High Atlas Mountains, about 71 km south-west of Marrakesh, a city of roughly 930,000 inhabitants. Nineteen minutes later, an aftershock of 4.9 magnitude occurred, further perpetuating the destruction and death.
According to recent reports, the death toll currently stands at 2,901, Morocco's Ministry of the Interior said on Wednesday, and 5,530 have been injured with over 320,000 individuals were exposed to the earthquake. With each passing hour, the numbers continue to climb. The Government of Morocco has confirmed that about 1,404 of the injured are in critical condition.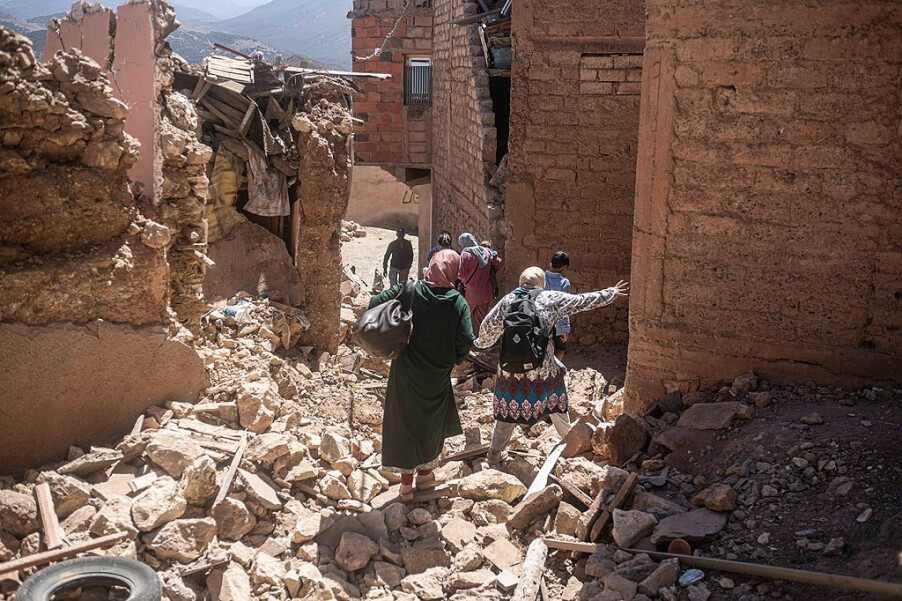 The effects of the quake are extensive, with impact reaching as far north as Casablanca. CNN states that "some towns are completely destroyed . . . and historic sites have been damaged," making this Morocco's deadliest earthquake since 1960.
Rescue efforts are underway, despite the ongoing risk of landslides and the difficulty of reaching remote areas. Since many villages are scattered in mountainous areas, accessibility has posed an issue for emergency workers.
What is GAiN Doing?
Currently, Global Aid Network (GAiN) has a local partner on the ground that is responding in the affected rural communities. Hundreds of families have lost their homes and are either sleeping outside or in tents provided by the government. Without access to basic necessities in a heightened time of grief, many are trapped in a pit of hopelessness and fear. Since many villages are located in cooler elevations, we are prioritizing the provision of shelter and warmth. Our local partners have already distributed hygiene supplies and are working to procure critical items like tents and blankets. Through well established relationships with partners and communities in Morocco, we are well positioned to meet the needs of those who may be overlooked in this time of crisis.
You can help make a significant impact in Jesus' name in this time of desperation. Will you help us demonstrate God's love through compassionate action to those who are suffering through this crisis and injustice? Click the button below to be taken to Global Aid Network Canada's secure online giving site where you can give a tax-deductible charitable gift.
Serving together,
Lindsey Schacter
(Global Aid Network Canada's Chief Operating Officer & a member of Jericho Ridge who chairs our Missions Committee)