Kids Sports Summer Camp
Jericho Ridge Community Church will be hosting our annual Sports Summer Camp for kids ages 5 - 10 from July 18-22nd. This will be a half-day camp from 9AM until Noon and a morning snack will be provided, the total cost for the camp will be $10.00 per child.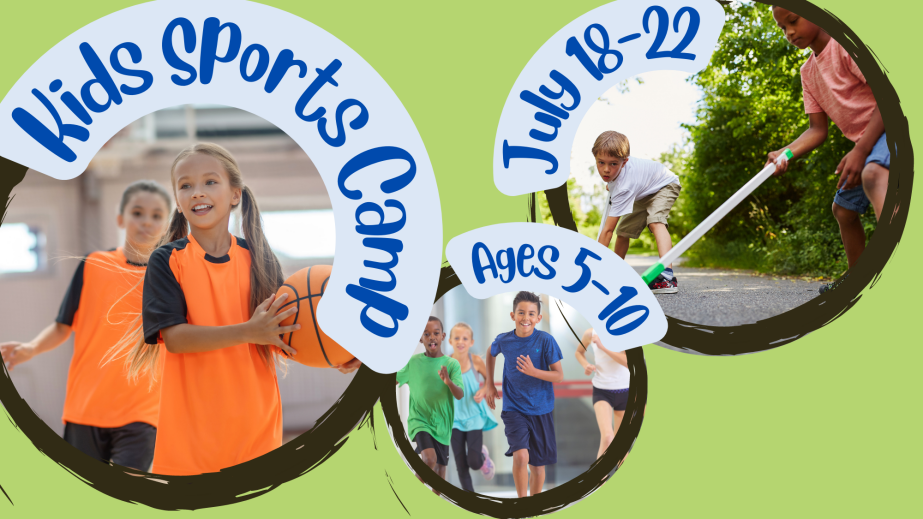 What Will My Kids do at Sports Camp?
At Sports Camp, your kids will play hockey, basketball, dodgeball, kickball, and more! Along with the sports, the kids will also sing upbeat songs and dance to warm-up, they will make a craft, they will be hearing stories based on the Bible, play on the playground, and have a snack and rest time.
The kids will be broken into three groups (ages 5-6, ages 7-8, and ages 9-10). Each group of kids will rotate through the different activities listed above with their group leaders. Each group of kids will have two to three leaders who will stay with them throughout the week.
Important Information
Registration for Sports Camp will close on July 10th
The camp costs is a total 0f $10.00 per child, this covers their snack and craft supplies for the week (there will be no extra expenses on-top of this)
For the safety of the children, we will be asking to see ID when you pick up your kids. On the registration form we will be asking for a list of people who have permission to pick-up your child/ren, and we will only be releasing your kids to the people on your list
If your child has an allergy, please identify this with us so that we can provide them with an allergy-free snack
If your child has medical or social needs, please identify this to us so that we can be prepared to meet their needs
Please provide your child with a water bottle as we're excepting warmer weather and the kids will be running around while playing sports
We will be following the current health-order from the government of BC at the time of the event in regards to the COVID-19 Virus
All of our group leaders will have a current criminal record check done
We will have a first-aid attendant on site
We will be taking photos throughout the week, but we will not post pictures of your child/ren anywhere online without your permission
The address of where Sports Camp will take place is: 19533 64th Ave, Surrey, BC. Kids will be dropped off at the entrance of the building which is in the upper parking lot. All of our activities will happen on this property.
Should I Send my Kids With Anything?
We would recommend sending your kids with the following items:
A re-fillable water bottle

A sunhat or ball cap
What Outfit Should my Kids Wear?
We would recommend you send your child wearing:
Running Shoes
Shorts
T-shirt
Sunscreen
I Would Like to Volunteer
If you are interested in volunteering with our Kids Summer Sports Camp, then please contact Jenna by emailing her at
How to Register
To register your child/ren for Sports Camp, Click Here
We're looking forward to seeing you this summer!