Week of Prayer 2019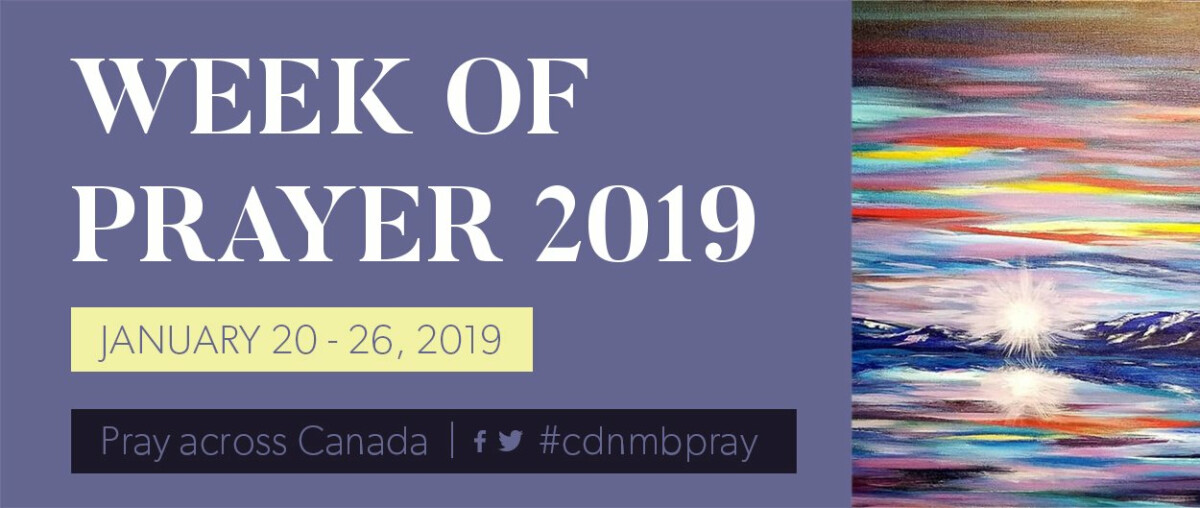 Jericho Ridge is joining Mennonite Brethren churches across Canada for a week of prayer (Jan 20 - 26). Here's how we are inviting you to take part in
"Pray across Canada"
Week of Prayer daily guide

- download the guide today.


Prayer Gathering

- Sundays 9:45 - 10:15 AM you are invited to join the JRCC Prayer Team for a guided time of prayer. Try it Sunday, Jan 20 to see if you'd like to make it a regular part of your Sunday mornings.


Pray with JRCC Staff

- join the staff team on Tuesday, Jan 22 at 10:00 AM at the Jericho Centre for a time of prayer and listening (Day 3 of guide).


Spiritual Practices Group

- Thursday, Jan 24 (7:00 PM @ the Jericho Centre) join Meg & Brad Sumner for a practical session on Prayer.
It's our deep hope to see more and more people gathering for corporate prayer in 2019.