Watch Parties: Attend Online or In Person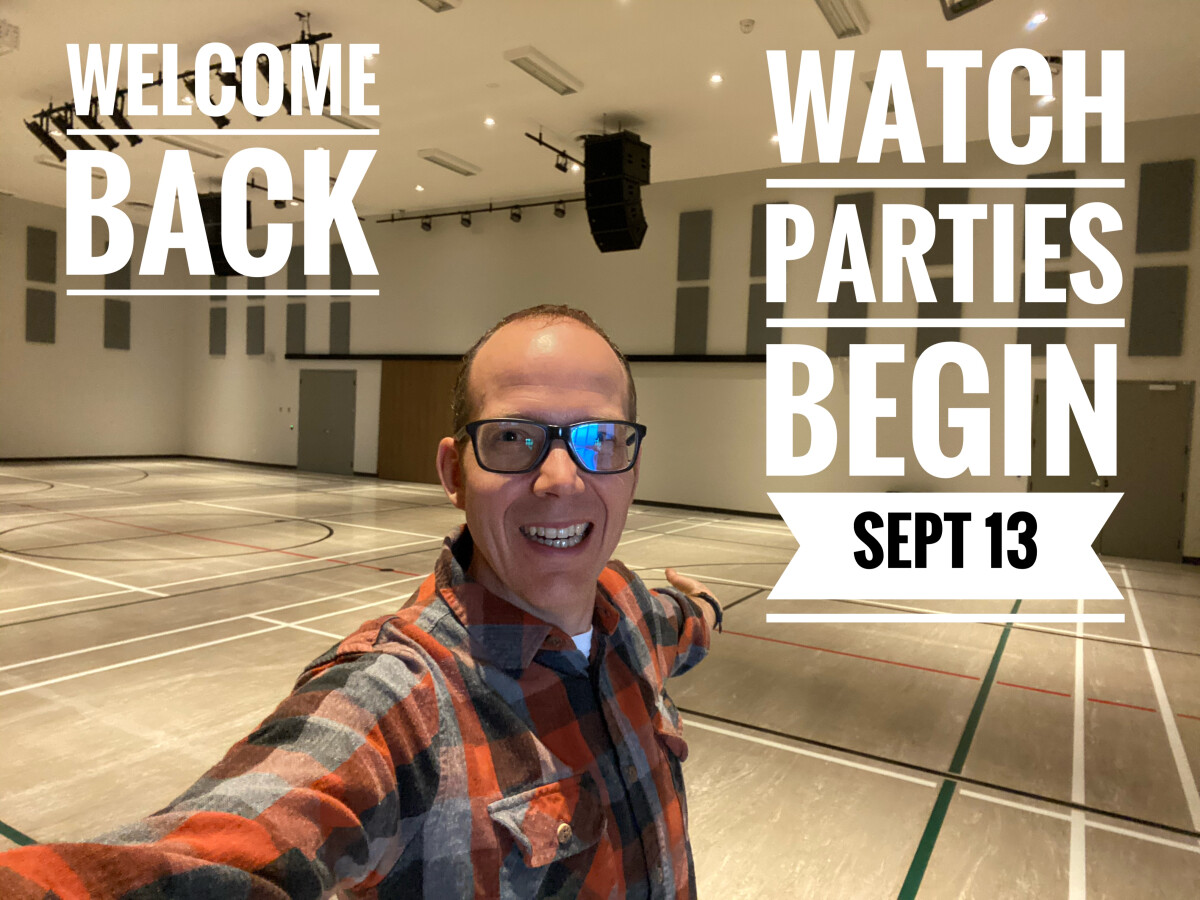 Starting Sept 13, we are excited to begin offering two options for Sunday mornings:
ONLINE - We'll still be putting together and streaming and hosting our Sunday worship in song and teaching on our Youtube channel and on our Church Online platform.
IN PERSON - We are opening up the auditorium every Sunday at Jericho Centre for a group of up to 50 people to experience our live-stream on-site. Though the atmosphere will be a bit different in order to abide by current health and safety regulations, it will be incredible to gather and connect.
Here's some information on Watch Parties:
Why watch Parties?
The concept of a watch party is to begin to safely give people back some of the intangible but important things that come with attending an in-person worship gathering on a Sunday AM.
We will have a live prayer gathering at 9:45 AM which will be led by the person who is hosting that day. (note: This will also be available via Zoom for people)
The staff will be available to people for pastoral support. This will also allow for care and intergenerational connection to occur more naturally.
This is also a great "first step" for those who have begun attending online and live in close proximity.
We feel this approach balances both health protocols and the need for people to still be together in community. It continues to offer a strong and meaningful ministry to those who need it online and it is also easy to adjust based on what happens this fall in Langley and Surrey with respect to public health and community transmission.
WHAT SAFETY PRECAUTIONS ARE BEING TAKEN?
JRCC takes seriously our role in contributing to beneficial and safe social interactions that help prevent disease transmission.
We have developed a stringent COVID-19 safety plan in accordance with protocols set by WorkSafeBC and the guidance provided by the BC Centres for Disease Control for Faith-Based institutions.
You can read more about what health and safety actions are being taken to ensure these gatherings are as safe as possible at the end of this blog post.
HOW OFTEN CAN I ATTEND IN PERSON?
If you choose to attend in person, we are encouraging you to choose one Sunday per month at this time. This allows everyone who wants to the ability to engage with others in our community.
If you have people already in your "bubble", consider pre-coordinating with them and attending the same weekend to keep your circle of contacts as tight as possible as we move into the fall.
DO I NEED TO REGISTER?
Yes. Pre-registration online or in the JRCC app is essential for you to attend a watch party. We will be using our online registration system (Pushpay) to effectively manage how many people are anticipated to attend and managing any waitlists associated with a given Sunday.
You can find all currently open registrations at https://www.jerichoridge.com/interactives/events-calendar/featured/.
WILL THERE BE SINGING AT WATCH PARTIES?
While it is a higher risk activity, the BC Centre for Disease control notes that there are ways to making singing safer:
The wearing of masks will be encouraged at watch parties so that droplet expulsion is minimized.
The chairs will be positioned in a giant circle around the edge of the room so that no one will be singing onto any other person.
The air circulation and purification in the auditorium is excellent (fully fresh and purified air is pushed into the room 2.7 times each hour)
The duration of singing will be short (2 songs at a time).
DO I HAVE TO WEAR A MASK TO ATTEND?
Masks are most essential when physical distancing is difficult. Since we are setting up the space in such a way that a 2 metre distance will be easily possible, the wearing of masks will be encouraged but not mandated.
WHAT ABOUT KIDS?
As a parent, you are welcome to bring your child(ren) with you to a watch party. We will not currently be providing separate age-level programming and so you are responsible for their respiratory etiquette and for helping them to practice physical distancing.
Is there a Nursery for me and my infant?
We are opening up two spaces which will be limited to one family unit per space. The Nursery and the Lounge will both be open for families with infants or young children who need space. The livestream will be available on TV's in those spaces so nursing moms will not miss anything.
Health and Safety Practices for Watch parties
The following are some of the measures we have implemented to help prevent the spread of COVID-19:
First, please stay home if you are ill or experiencing the most common symptoms associated with COVID-19 (cough, fever, shortness of breath, runny nose, or sore throat).
Secondly, if you are in a high risk category (over 65 years in age, immunosuppressed or immunocompromised) please consider attending online for this season.
sunday AM safety
When you arrive, the doors will be opened to minimize your contact with high-touch surfaces. You will be checked in by a staff member in the foyer. You will be invited to sanitize your hands and you'll be asked a quick set of health check questions. Please note that if you have any symptoms, you will be turned back at the door and if you are ill, please stay home (ensure you cancel your registration so it can open up space for another person to attend).
Once inside the auditorium, the seats will be arranged in a large circle around the perimeter of the room. Allow our staff who will have gloves and masks to help point you to a seat or group of seats that works for the size of your party. Please do not move seats without permission.
We know that many people are "bubbled" together and so please sit with those who you are already in a social or family group with and maintain a 2 metre distance between you and other groups or persons at all times. No handshaking or hugging (even with your mask on).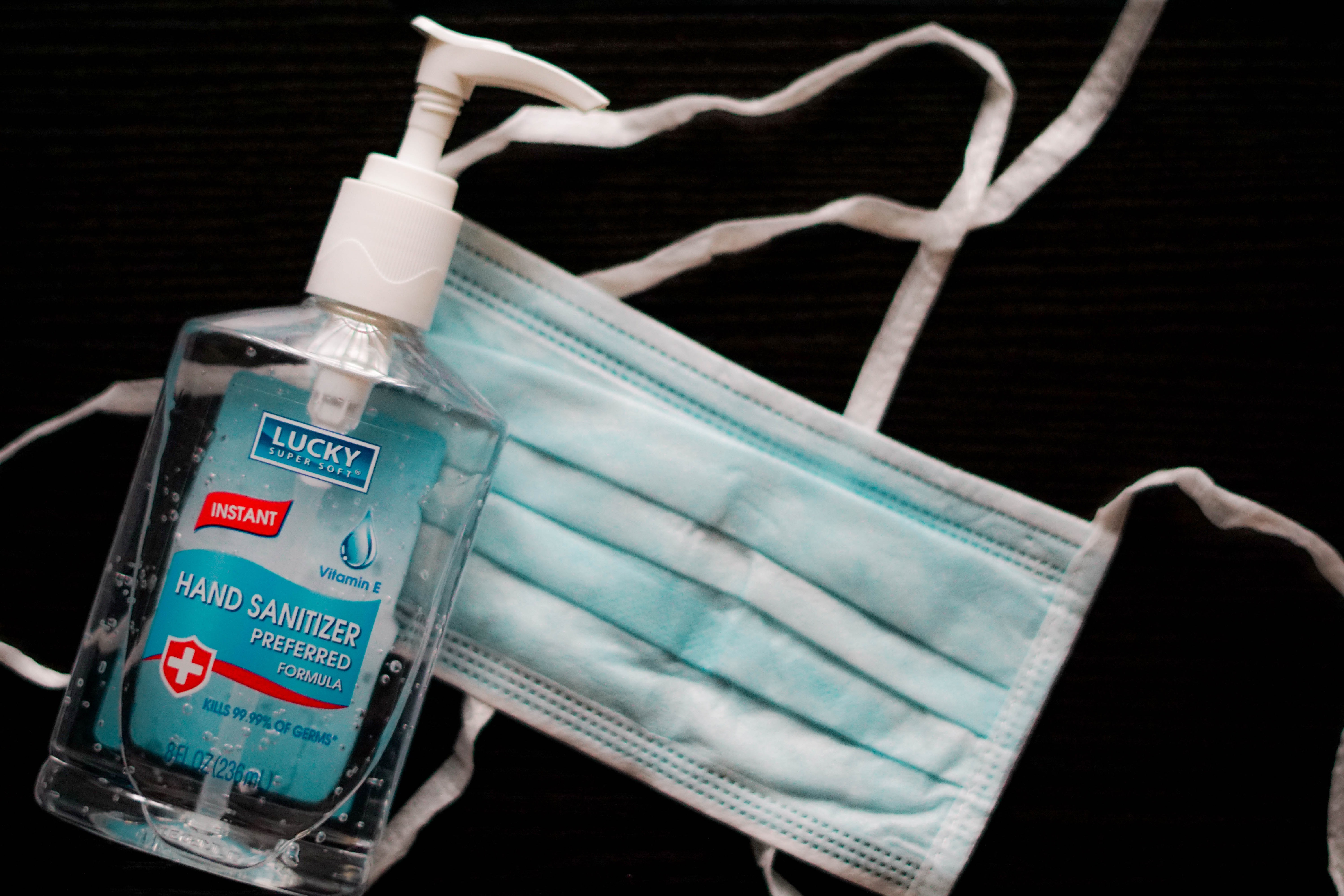 We have also intensified our cleaning and disinfection during this season.
All frequently touched surfaces and shared objects are cleaned before you enter and between any user groups.
Since we have a school present in the facility during the week, we have a very focused schedule of increased, routine cleaning and disinfection. (eg: high-touch surfaces are cleaned hourly)
We have minimized or eliminated the use of items that are not easily cleaned, sanitized, or disinfected. (no paper bulletins, physical offering bags)
Our ventilation system was installed in 2020 and is state of the art. Every 20 minutes, the air in the auditorium is freshly circulated and filtered.
The washrooms will be open for you to use at a watch Party. We are limiting the number of of washrooms in each bank at this time to allow for focused cleaning.
No food or coffee will be offered at this time but feel free to bring coffee from home.
A reminder to all: these measures are not forever, but they are very important for now, to protect the health of everyone in the community and in the province. There will be a time when we can all come together again. Until then, participating safely in services and activities is integral to preventing the spread of COVID-19 and protecting those who are most vulnerable to complications of this disease.
If you have any other questions, we welcome your input and comments. Email Tammy, our office and facility manager or Pastor Brad and we'll be in touch!