Seeking Justice: Orange Shirt Day and the Prophet Amos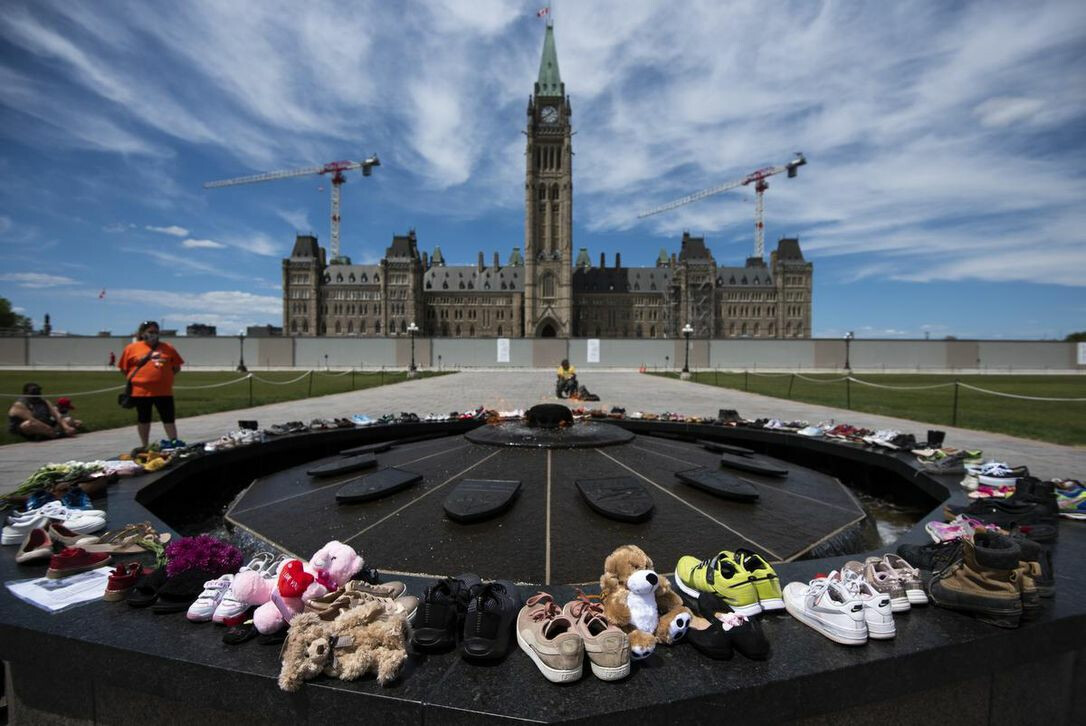 "Seek good and not evil,
that you may live;
and so the Lord, the God of hosts, will be with you,
just as you have said." (Amos 5:14)
A recent addition to the Canadian school calendar is "Orange Shirt Day," a grassroots awareness campaign for the victims and survivors of a dark chapter in my country's past: the impact of Indian Residential Schools on Canada's indigenous peoples. As part of last year's assembly to mark the occasion, a parent in my Christian high school community shared from her experience as the daughter of residential school survivors. She spoke of her recent first visit to Ottawa, of standing in front of the national Parliament Buildings, and of being brought to tears as she considered all that had been legislated against her family and Native culture from within its chambers.
I was convicted by her vulnerable presentation and my own privileged ignorance as a non-indigenous Canadian. Even as I knew something of the residential school system (even attempting its inclusion in my history teaching), my own sentiment whenever I've stood in that same spot in front of Parliament has really only ever been gratitude for all the good things Canada affords me and offers to the world. What had my nice Canadian patriotism missed?
While I'm no "Christian nationalist" and I do not resent that a culturally dominant Christianity has long receded from Canadian public life, the religious and specifically Christian overtones in Canada's past are difficult to ignore. Canada sanctioned its Indian Residential School System in various forms from the mid-nineteenth century, peaking in the mid-twentieth century, until the 1990s with the aim of "killing the Indian in the child" as a frontline effort in the settler-colonial quest for civilizational progress. This was seen as "good Christian work," a joint venture between church and state (more precisely, state via church) with almost all Christian denominations in Canada involved to varying degrees. The advancement of God's kingdom and national destiny were synonymous to the well-meaning, yet culturally blinded, architects of this project.
There was a dark underbelly to this "just cause" in widespread physical, emotional, and sexual abuse of children and teenagers forcibly removed from their families and communities. All of this was recently brought to light through the "Truth and Reconciliation Commission" (2008 – 2015), modeled after the post-Apartheid reckoning in South Africa of the same name. It is encouraging and important justice work that many Canadian churches have joined in this ongoing national healing.
Immediately prior to articulating the well-known biblical vision where justice would "roll down like waters" (5:24), the Hebrew prophet Amos calls out the gap between the rhetoric and reality of divine presence among those who invoke God's name. Only where there is justice will the claim "God is with us" be true.
The implication is that there are those who, consciously or not, misspeak for and of God. I hear echoes of this in Christ's own injunction: "many will say to me, 'Lord, Lord, did we not prophecy in your name?'" (Matthew 7:22). Injustice often appropriates the language of right causes and the hardest place to spot that gap is in those of which we are a part.
I may not conflate God's work and the national interest in the ways my spiritual and national forbearers did, but my own heart still needs to confront the truth of its own complicity in injustice. Bob Dylan reminds us: "You never ask questions when God is on your side." And, for all of my Canadian niceness, I wasn't really asking questions.
To affirm that God entered history, that the Word "became flesh and lived among us" (John 1:14), is no sanitized claim. Histories of colonization, complex enough on their own, find greater complexity where they intersect with religious convictions. More complicated still is when they are the religious convictions that I happen to share. Yet the biblical call for justice does not stop with just calling out civil religion when it is complicit in systemic injustice; there remains a genuine hope for a true and better providence when God will be with us, "just as you have said."
I remain convinced that the antidote to injustice, even injustice done in the name of the Christian God, lies within the biblical tradition. Pastor, liturgist, and activist Sandra Maria Van Opstal recently proclaimed that "what has been done in the name of Christ can only be undone in the name of Christ." Or, as Amos states bluntly: "Seek good and not evil." Rather than smugly assuming "God is on our side," may we be attentive to where the God of justice already is.
- David McFarland

David has been on JRCC's elders team, is a student at Fuller Seminary, and teaches in the Humanities Department at Pacific Academy High School. This piece was originally published in the 2020 book "Faith and History: A Devotional" (by 1845 books). He writes and lives on the traditional land of the Kwantlen and Katzie (Stó:lō) First Nations.
REFLECTION & DISCUSSION
When is it legitimate for us to say that "God is on our side" or "God is with us"?
Are there other examples where "just as you have said" might ring true in our lives?
FURTHER STUDY
The Truth and Reconciliation Commission of Canada - http://www.trc.ca
Orange Shirt Day (Canada)- http://www.orangeshirtday.org
Mark Noll, What Happened to Christian Canada? (Regent College, 2007)
Steven Heinrichs, ed. Buffalo Shout, Salmon Cry: Conversations on Creation, Land Justice, and Life Together (Menno Media, 2013)
Randy Woodley, Shalom and the Community of Creation: An Indigenous Vision (Eerdmans, 2012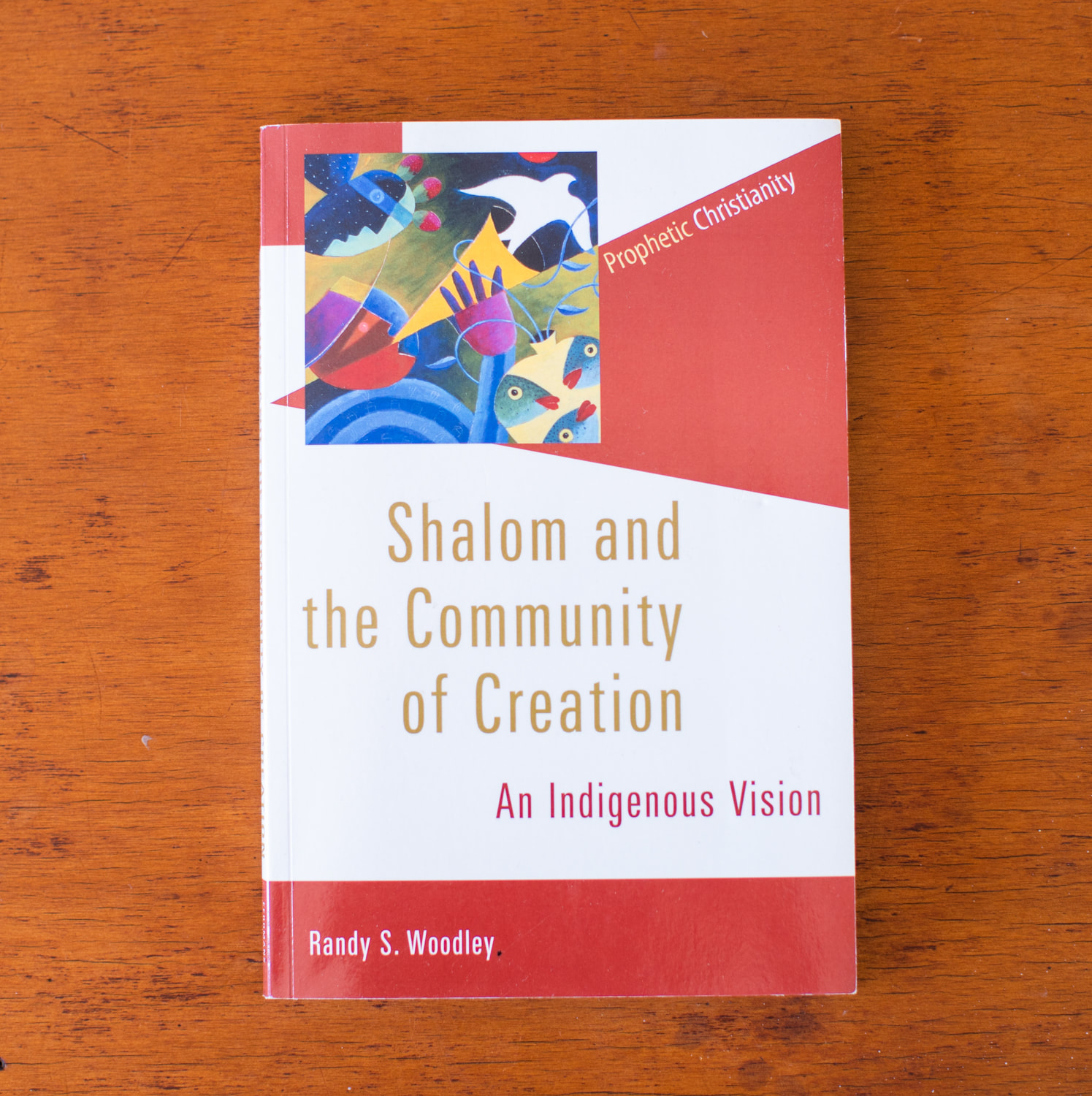 PRAYER
God of Justice and God of true "right causes," align our hearts and our actions with Yours. May Christ's command that our "yes be yes" and our "no be no" include our calls for You to be with us. Lord, in word, thought, and deed may we be people who seek good and not evil, people who are alive to the reality that you are a God of justice. Amen