Renovation Update from JFS

Since we met together on Sunday, February 10 to provide you with a building update, a LOT has happened! And a lot more is about to happen.
Our team has been in constant communication with Sitelines (our Architect) and Shirmar (our Construction management firm). We submitted our plans to Building Department at the City of Surrey on March 20 and they indicated that we would be getting feedback from them between 8-12 weeks. Our active dialogue with both the City and our tenant, Fraser Valley Elementary School, has resulted in several modifications to the original plan that we wanted to share with you at Ministry Night.
Layout Adjustments
We took your feedback at the February meeting into account and made some modification to the overall layout and design of the main floor spaces. This will result in a stronger capacity for our ministries to operate safely (washroom redesign) and will allow for ministry growth to occur (there will be 8 classrooms on the main floor plus a dedicated Nursery). Here's a look at the upper and lower floor plans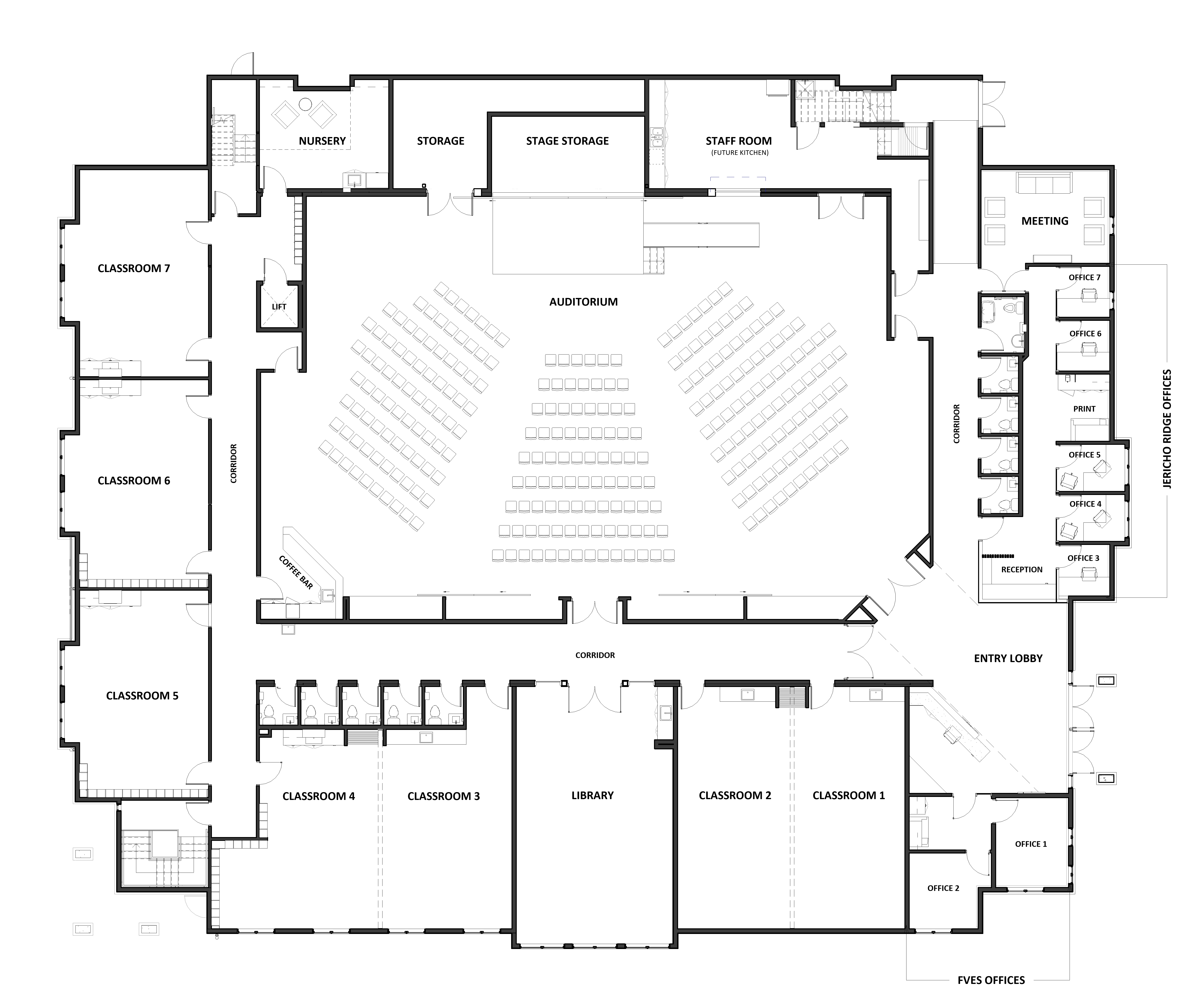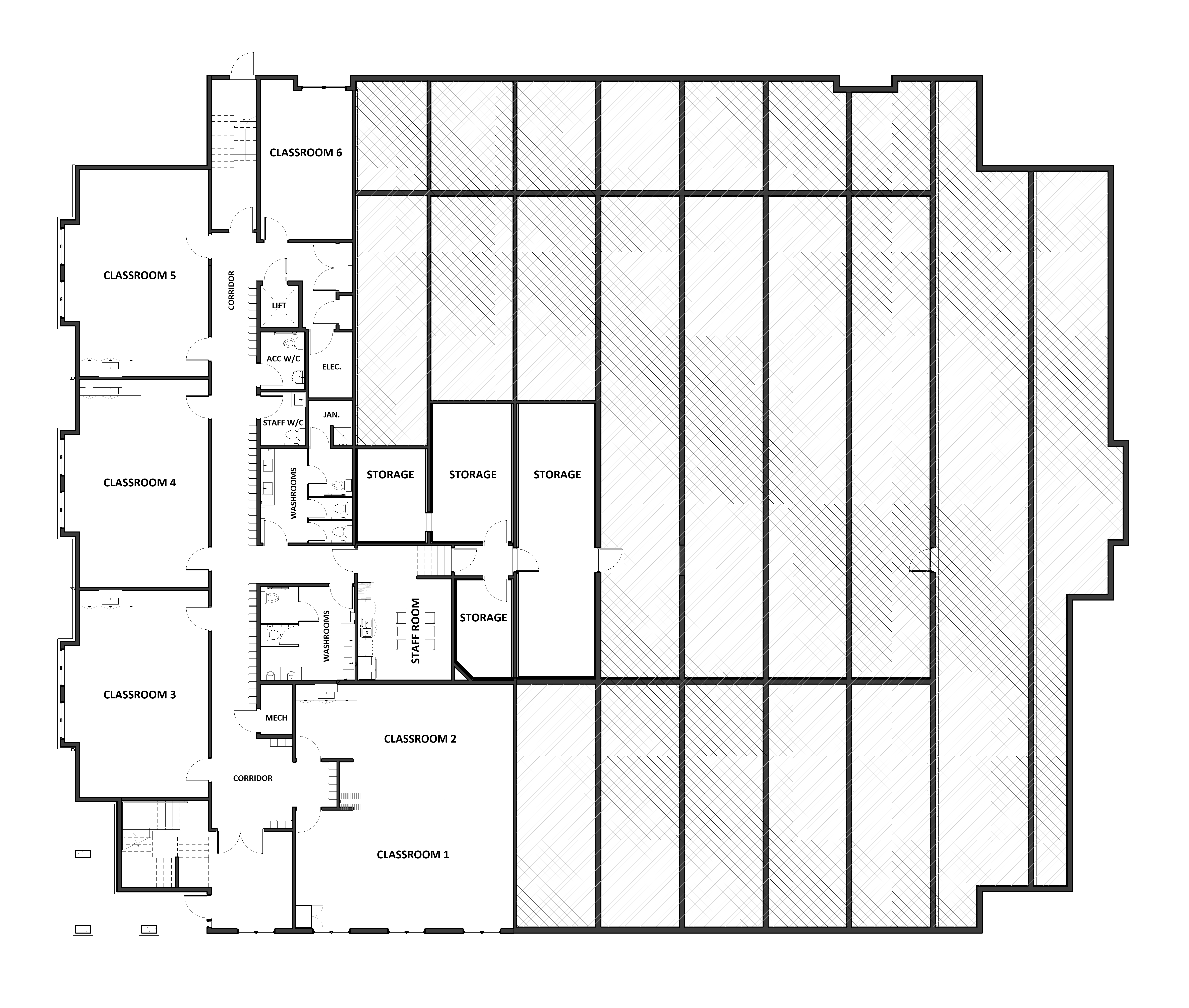 Our tenant, Fraser Valley Elementary School, has also been actively engaged in this process and they are funding and installing things like a playground and fencing in the lower lot as well as things like projectors, lockers and cubbies in the classrooms to allow for wise sharing of space. Here's a look at the outside as if you were standing on the sidewalk on 64th Ave

What Impact Will Construction Have on our Operations?
JRCC will be moving our offices out on Saturday, June 1 so that we can allow Shrimar to begin preparatory work. Our staff will be working remotely for the duration of construction to allow for the construction team to work as speedily as possible. We anticipate that Sunday worship will continue largely uninterrupted (with the exception of two off-site Sundays, August 4 and 11).
Our Budget Has Increased
The other thing we want to highlight for you is the need to us to increase our construction budget. As we have taken the completed design out for bids, we have realised that our initial renovation budget of $950,000 was unrealistic. The construction landscape has changed such that both the school and us are needing to almost double our contributions to the project. While we have worked to trim things back and made some hard decisions (for example, the commercial kitchen will be deferred until future funding can be secured), we are pressing ahead with the addition of the Mezzanine ministry level which features a youth room (on the left) and a prayer room / board room (on the right).

We will also be doing some work to freshen up the exterior and the entrances and signage to reflect a more modern design ascetic.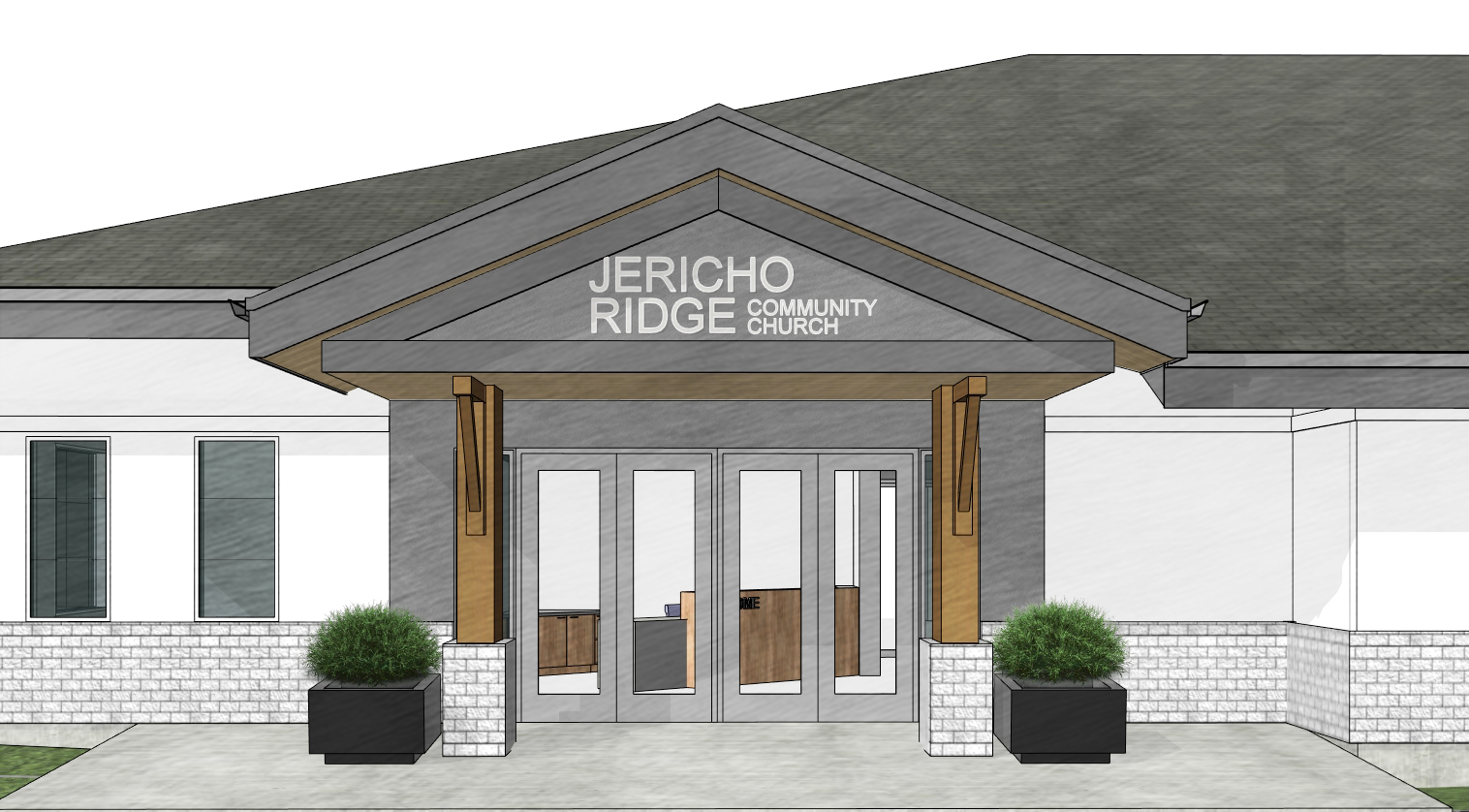 The Welcome Centre and Coffee areas are both being relocated, the former to a more prominent location at the main entrance and the latter to inside the auditorium. This will help with traffic flow and better reflect how we actually use the spaces.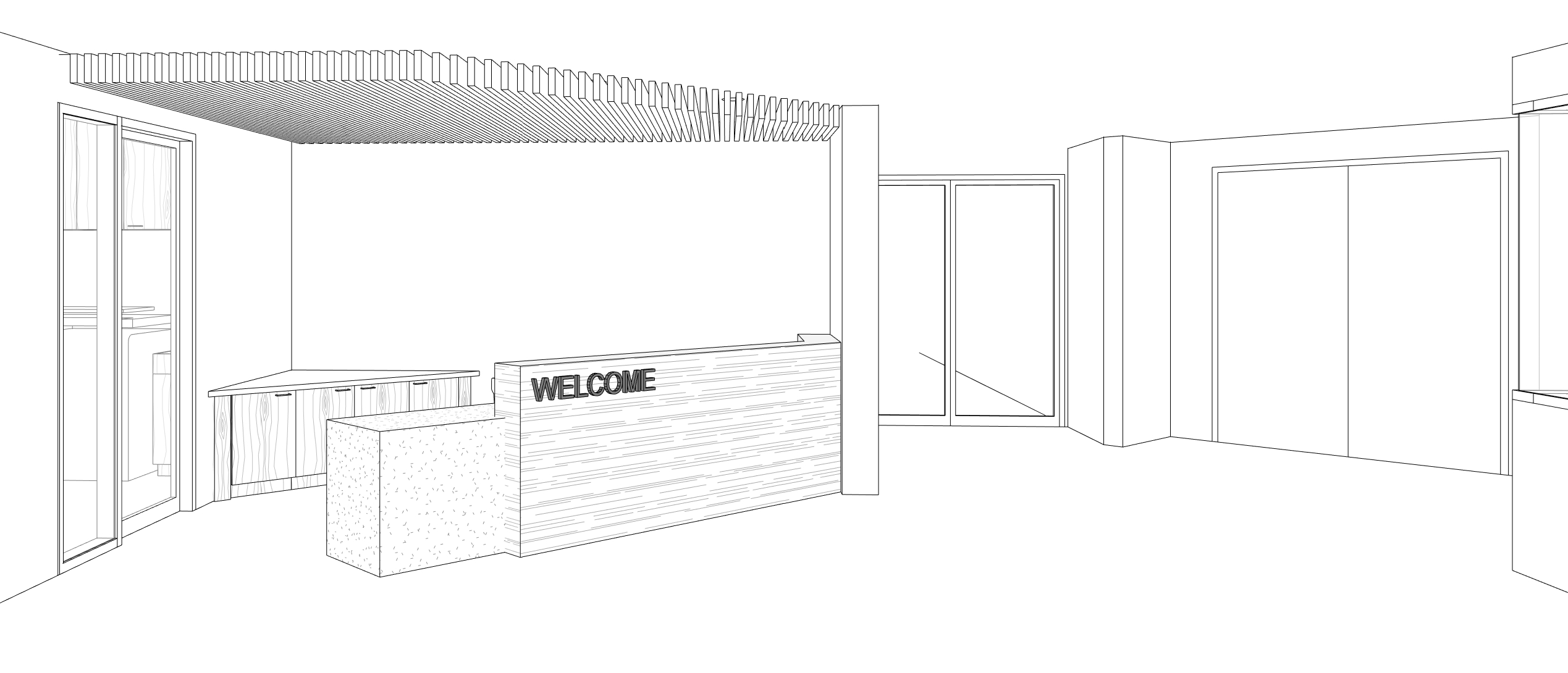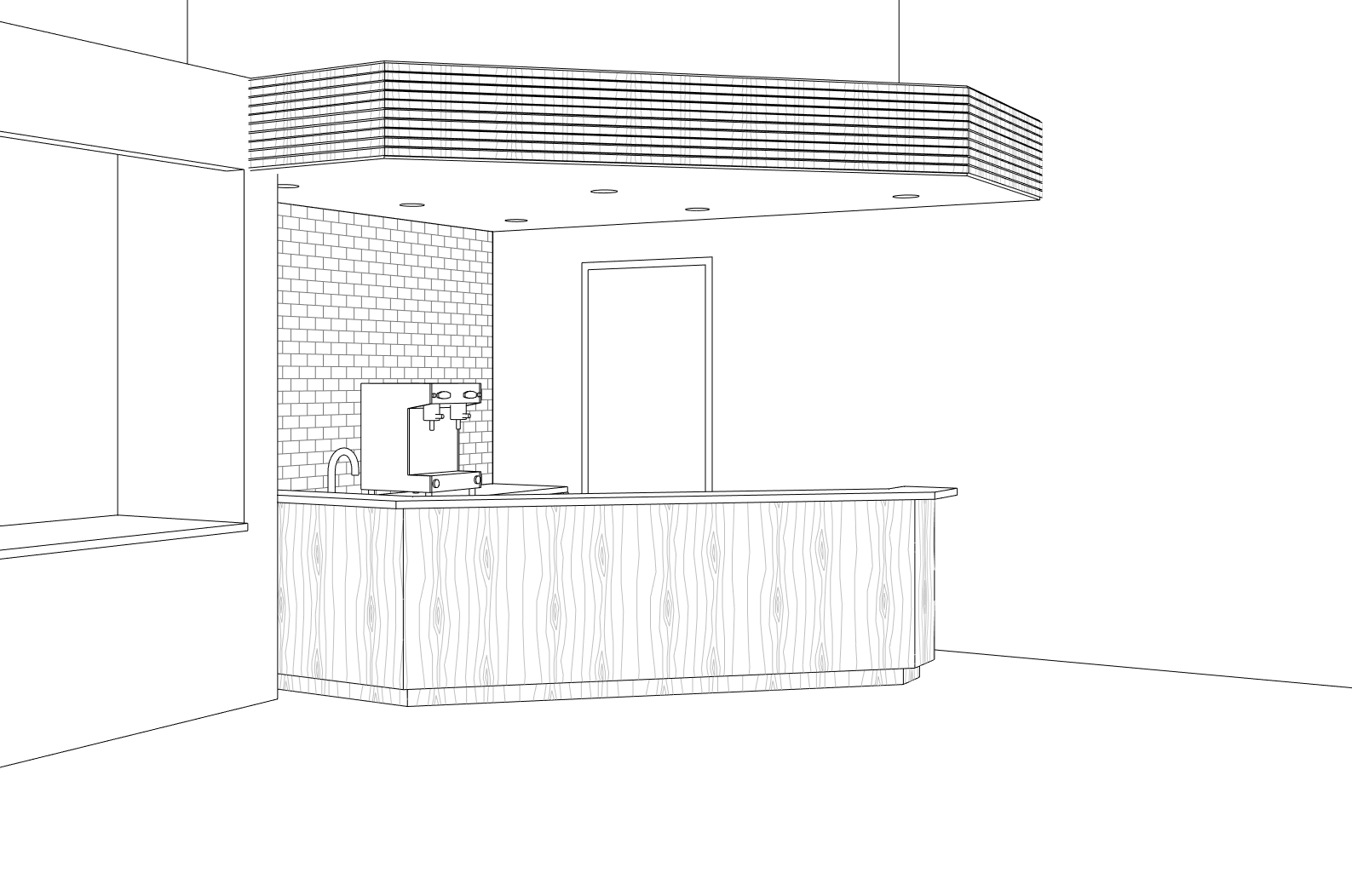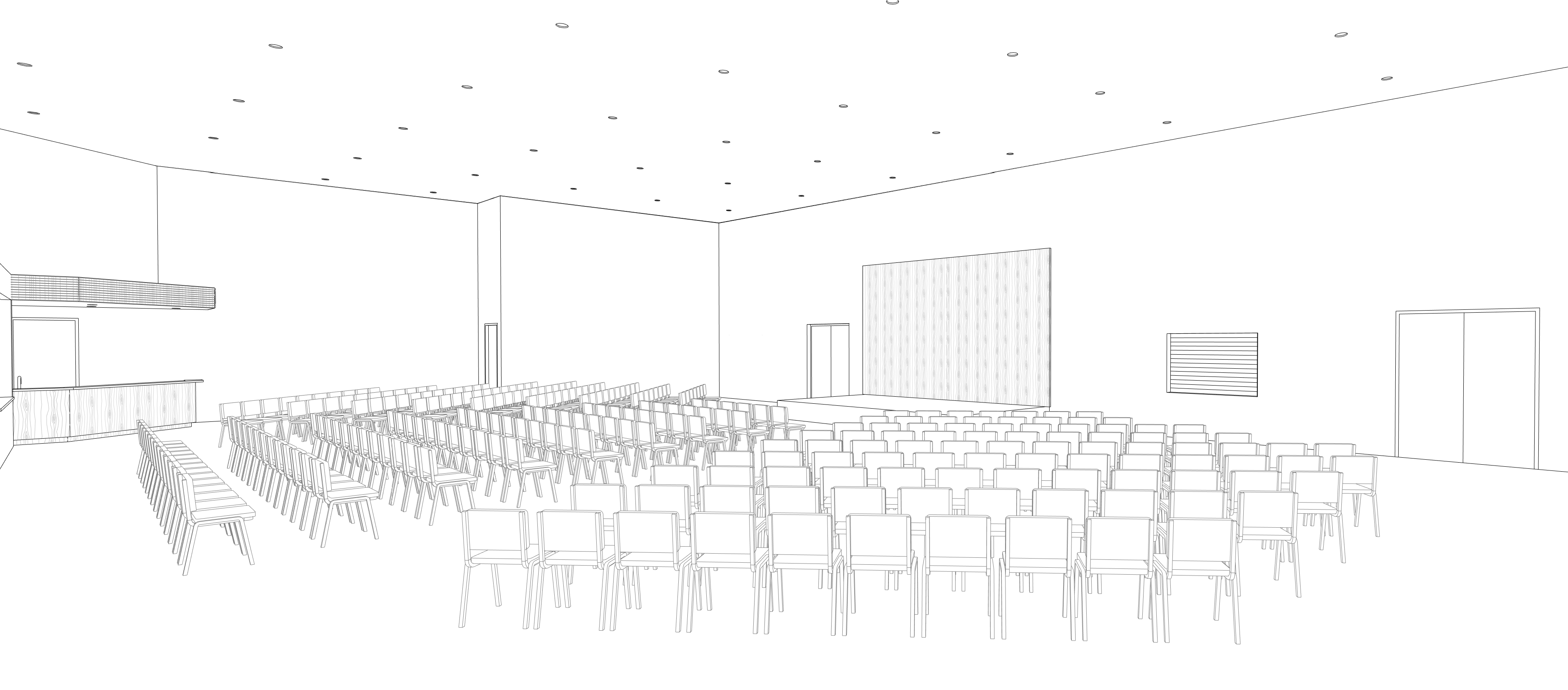 So What Are you Asking of the Congregation?
The elders are putting forward a motion at our May 26, 2019 AGM that we approach our lender, the Canadian Conference of MB Churches, and ask for an increase of $850,000 to our mortgage. We have had initial conversations and they are willing to consider our request but they wisely require congregational approval as part of the process.
Does This Impact our Renovation Timeline?
No. We have the initial mortgage money necessary to begin renovations as soon as permitting is received. Once we hear from the City of Surrey, we will provide you a more detailed update on our anticipated timeline.
I am grateful for the way in which our JFS team has taken leadership on moving this facility project forward and we welcome your questions, insights and prayers at the AGM. Make sure you register HERE to attend.
- Peter Ash, Chair, Jericho Faith Society (JFS)