Online & Text Giving Launches at JRCC

Mar 5, 2017

| by

Tyler Schacter

Jericho Friends:

We are really excited to introduce a new, easy way to give! We have partnered with a company called Pushpay to receive donations online or on your phone.

To start giving on your smart phone, simply text the word "JERICHO" to 77977 and you will receive a link to JRCC's custom giving page.

You can also give online quickly and securely

HERE

via MasterCard and Visa (we take Discover cards, too but who has those?!)

Let me walk you though some Frequently Asked Questions regarding Online & Text Giving...
Q: What is the advantage of Online Giving?
Besides not needing to remember your checkbook or carry cash to church on Sundays, there are several other benefits to online giving for both you and the church.
​

You will simplify your life. No more wondering whether you gave this month or trying to remember to give by mail when you are on a trip.

You can focus on worship at church. Instead of trying to find a pen and fill out a check and an envelope during the service, you can focus on entirely on worship.
You will be helping Jericho. Record-keeping is easier for us, and your commitment to give regularly helps us to plan for future ministry.
Q: Is online giving safe?
We have partnered with a company called Pushpay to process our online giving. Pushpay is fully PCI DSS Compliant and conforms to the highest set of security standards in the payment card industry.
Q: Why Pushpay?
Pushpay's vision and focus is to provide the tools to remove barriers to giving and increase generosity churches across the world. We tested several systems but we believe the speed and simplicity of the Pushpay platform removes potential barriers to giving and opens up new giving options for people.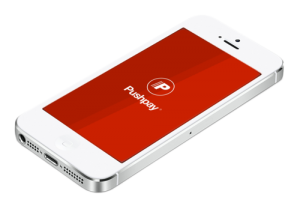 Q: Do I have to use Pushpay?
No. We want to be good stewards of the financial gifts and offerings of our congregation, and so we also want to be clear that whether you give online, via text or credit card at our Welcome Centre terminal on Sunday mornings, CREDIT card companies take a significant fee/percentage for using these services. For Sunday morning giving, DEBIT cards cost far less per transaction and are recommended. Using Visa or MC or American Express online will incur the much higher Credit Card rates. Our preference would be for all covenant members & regular attenders to sign up for pre-authorized debit (PAD) because it involves the least amount of bank/processing charges, is easy to setup, easy to change and reliable.
Q: If I want to set-up a recurring gift, what are my options for frequency of my gift?
For recurring gifts, you have the option of giving weekly, twice a month, or once a month.
Q: Can I make a one-time contribution?
Yes. The system allows you to make a one-time or recurring donation amount.
Q: Can I change my personal information or the amount or the frequency of my gift once I have set it up?
Yes. You can change or cancel your contribution at any time before the date of your next contribution.
Q: Can I designate my gift to a particular cause?
Yes, gifts can be designated to be given to either to the General Fund, our Guatemala Fund or the Benevolence Fund. From time to time, the elders may also choose to approve special offerings or projects.
Q: How will I know that I set up my gift correctly?
Immediately after submitting your contribution, you will receive an e-mail verifying your contribution.
Q: What if I want to use a different credit card or I need to change or update my information?
You can update your profile and information online at any time. Simply log in to the system using your user name and password and make the necessary changes in the system.
Q: What if I forget my PushPay login or password?
When you create your account, you will determine your own login ID and password. If you forget your ID or password, you can have the system email it to you by entering the email address that you used when you created your account. You can also change your password at any time. Your information is held securely by the Pushpay system. This information will remain private and will never be given away to third parties, other than to process your contributions.
Q: Will I still receive regular contribution statements from the church?
Yes. The church will continue to send year-end contribution statements to your address on file for tax purposes. If you choose to give online, you also have access to a record of all your online giving will be available to you 24/7 when you log on to your PushPay account.
Q: How do I start giving online?
Click HERE and you'll be taken to our custom giving page where you can manage your giving profile. In less than 30 seconds, you can set up a onetime gift, set up automatic recurring donations, and view your giving history.
Q: I have additional questions about online giving that have not been addressed. Who can I talk to?
For any questions, concerns or comments about the online giving system, please contact Tammy at
Disclaimer:
When you send 'JERICHO' to 77977 you will receive a one time reply containing a link to give to Jericho Ridge Community Church (1msg/request). Please be aware that Msg & Data rates may apply. For full Terms & Conditions please visit

https://pushpay.com/terms. For the Privacy Policy please visit

https://pushpay.com/privacy. For help reply HELP or STOP to cancel