Mask Guidelines for JRCC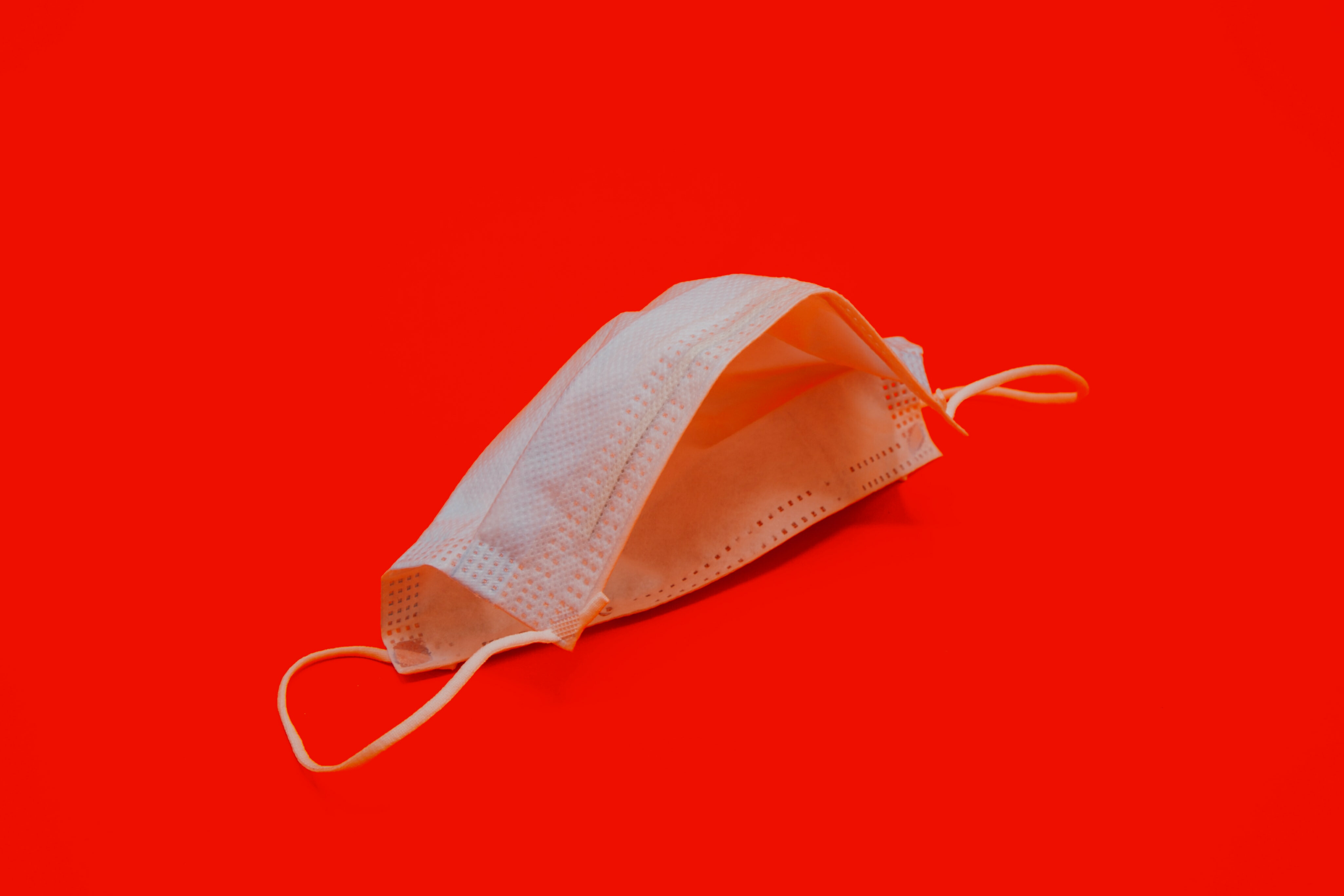 Nov 5, 2021

| by

Brad Sumner

Earlier this week, B.C. updated its provincial health order on mask use in public spaces and Dr. Bonnie Henry strong encouraged mask use during faith services. As elders, we wanted to provide guidance to our community on how this impacts the various ministries of Jericho Ridge.

Preamble:

We are in the midst of a significant and global public health event (COVID-19) that has serious implications on how institutions carry out their activities. Jericho Ridge is a publicly facing entity with a duty of care not only to those under our charge, but also to our community at large.

Here at Jericho, we seek to comply with all existing and relevant Public Health Orders (provincially, regionally and civically) acknowledging that these guidelines are not able to speak to each and every situation in which institutions and individuals find themselves. (For current Provincial and regional restrictions, see https://www2.gov.bc.ca/gov/content/covid-19/info/restrictions. For current sector-specific guidance, see http://www.bccdc.ca/health-info/diseases-conditions/covid-19/community-settings/faith-based-spiritual-and-worship-practices)

With that in in mind, this document is an attempt to provide some guidance to leaders and participants in the life of Jericho Ridge Community Church at this point in time (Nov 5, 2021) based on what we know now about COVID-19 and its spread in Fraser Health. We will update both our policy documents as well as our public communication (signage, digital information) as public health dynamics change to pursue compliance with the PHO and with local guidance.

This guidance is not intended to serve as health advice or to create a sense of legally binding responsibilities. This is also not a statement of theology or personal opinion. This is a board document which is intended to guide staff actions and our communal life together.

We also recognize and name that there is incongruence in the application of public policy (e.g. – the same group of people together in church may be required to mask up in other settings) and we recognize that members of our community have a wide range of perspectives and personal practices. What we can choose, however, is how to set up the environments that we are responsible for with a view to enhancing responsible engagement, which we think enhances discipleship.

To this end, we see three primary environments and two secondary ones as existing under different parts of current public health orders. We desire to provide some guidance around the following:
1. Sunday Morning Corporate Worship
The PHO has currently indicated that this setting is exempt from the public mask mandate while at the same time repeatedly prompting religious leaders to encourage people toward best practices. To this end, we have issued guidance to our attendees saying that masks are recommended for people born in 2016 or earlier (5+) and older. We encourage you to approach mask use in whichever way gives you the greatest comfort. We also understand folks may approach their choices around vaccination from differing perspectives and do not require any disclosure regarding the choices you make.
Further to this request for courtesy and understanding, we ask the following of our volunteers…
Coffee Teams

Please wear masks and gloves while behind the coffee counter.
Any food that is served at this time is be individually wrapped
At this time, beverages are being served to people (to limit cross contamination)

Greeters

In order to create a comfortable space for people who need more personal space, we are currently asking greeters not to shake hands.

Prayer Team

Because of the proximate and intimate nature of this ministry, we ask that our prayer team volunteers wear a mask while serving on prayer response
We also actively encourage you as an attendee to assess yourself and any family members for symptoms of COVID-19 and stay home if sick. When you are in the building, clean your hands frequently and maintain physical distancing as you are able.
Should you require reasonable accommodation to feel comfortable attending a public worship gathering (e.g. – a chair reserved for you at the rear of the room with additional distancing in place), please reach out to a staff member and we would be happy to work with you.
One Sentence Summary: Sunday gatherings, while subject to different rules, will still encourage best practices.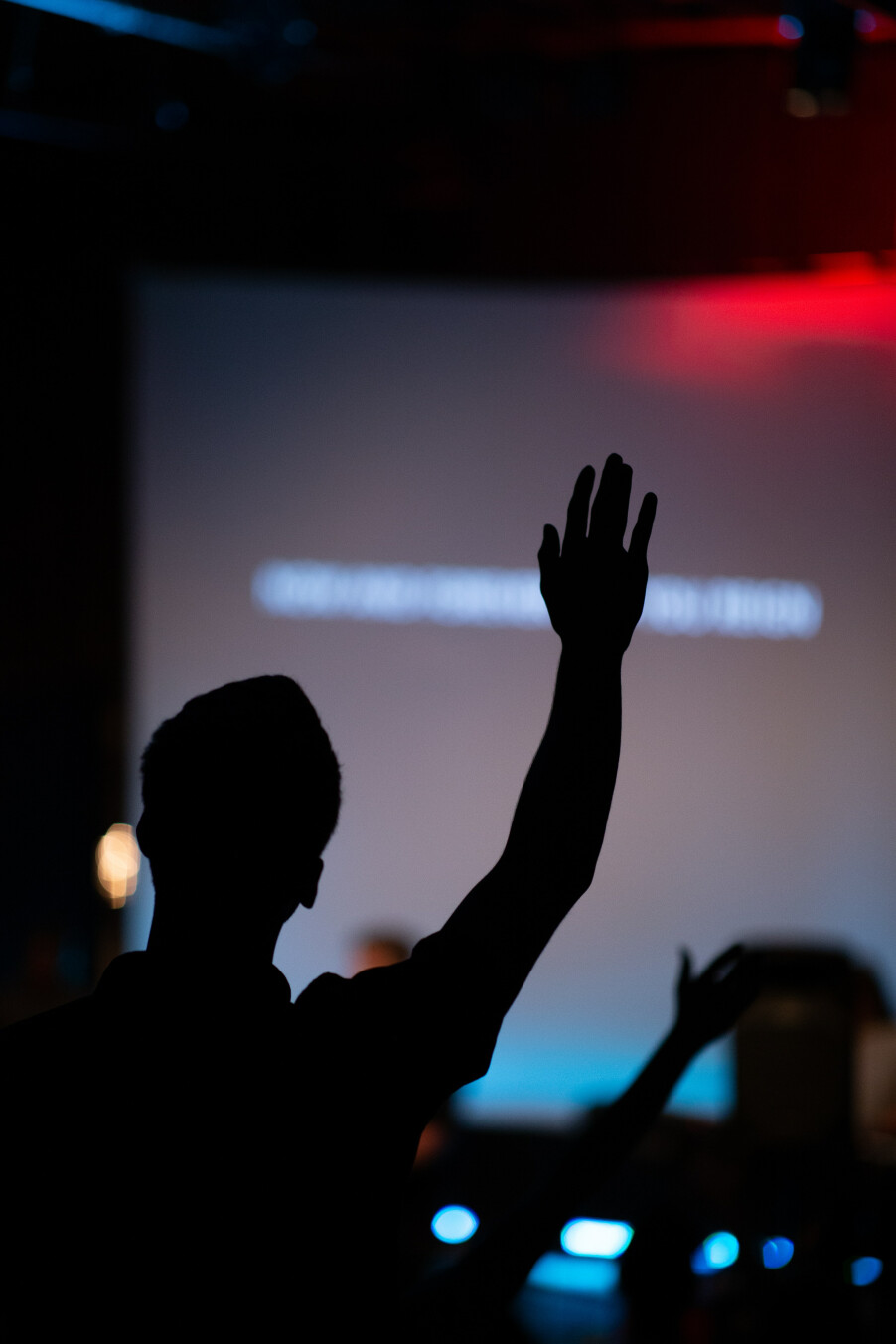 2. Publicly-Facing "Open" Meetings & Events (Living Well, Parents and Play Group, etc)
The nature of some of what we do is such that anyone from the public can come in at any time. In these cases where our ministry is highly publicly-facing, we desire to create a space where both cautious or non-hesitant people feel welcomed. To this end, we ask that masks be worn at all times by adults and children over age 5 in these spaces.
As per the PHO's guidance, "there are exemptions for:
People with health conditions or with physical, cognitive or mental impairments who cannot wear a mask
People who cannot remove a mask on their own
Children under the age of 5
People who need to remove their masks to communicate due to another person's hearing impairment
A face shield is not a substitute for a mask as it has an opening below the mouth."
One Sentence Summary: In environments where diverse groups of people are coming and going, we are attempting to mirror school district protocols: Masks on, please.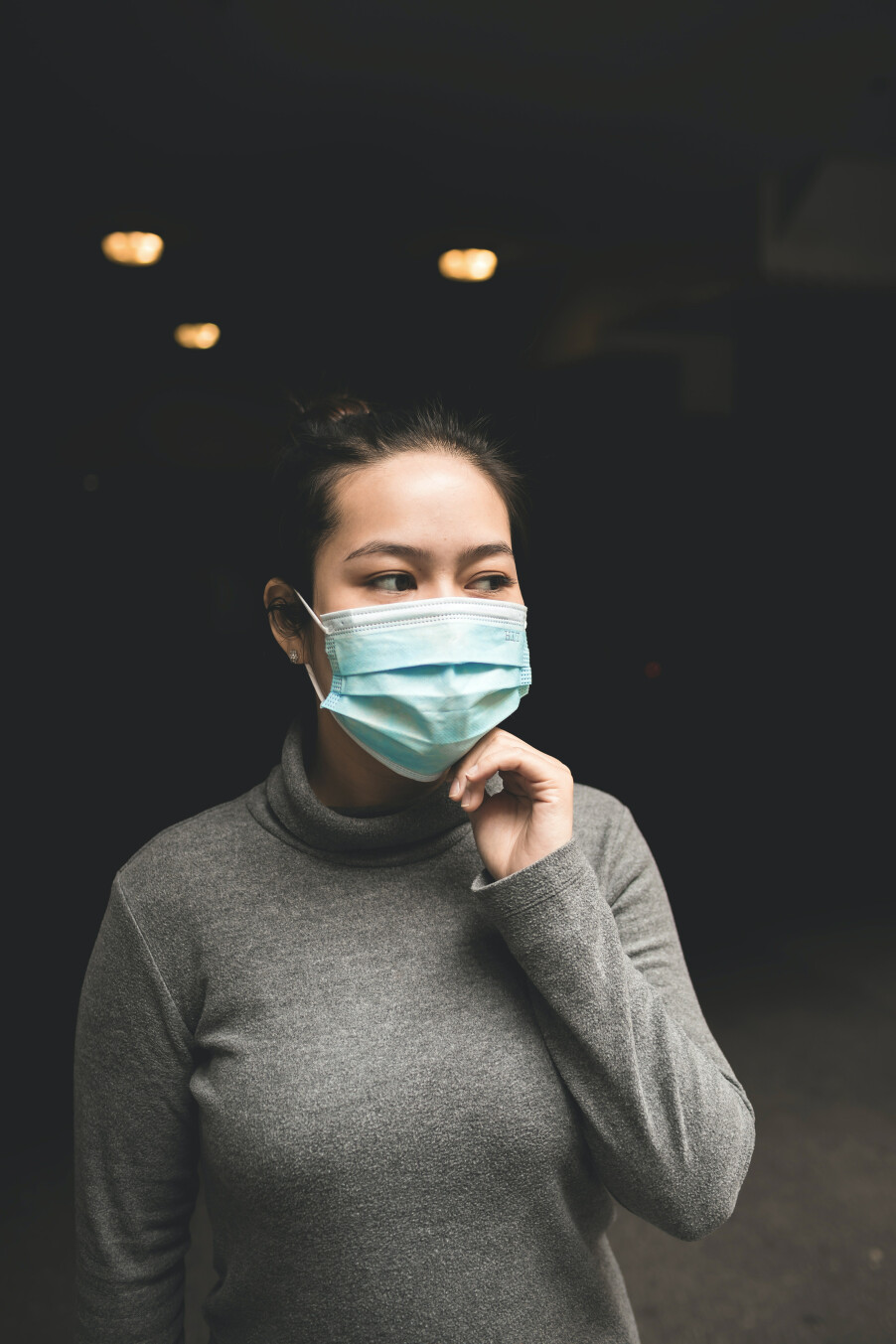 3. Groups and Meetings (JRCC small groups, elders, JFS, Youth, Young Adults, Fuel, etc.)
The nature of these groups is that they are, at the same time, semi-public and semi-private. What we mean by this is that there is an extra step or action (such as registration or being appointed to a serving position) that a person needs to take to identify with or attend such a function. As such, we ask for the following considerations…
As per the current public health orders, masks are required when moving through public indoor spaces (eg – from the front doors of Jericho Centre to the Board Room, etc). The building has multiple occupants and user groups who come and go at various times so even if your group is private or off-hours, the building still has a publicly facing dimension to it.
Once in an enclosed indoor meeting space (eg – the Lounge, the Board Room, home living room, etc) masks are optional when seated. We also encourage the room to be set up so that appropriate physical distancing can be maintained.
We encourage clear communication so that participants in the group know in advance that there is always an option for them to keep their own personal mask on while others may choose to remove their mask.
We encourage active communication of your needs as a participant to those in positions of leadership. Your thoughts, concerns and care for your health and that of others are welcome.
We respectfully ask that diversity in practice not be made into a matter of shaming or calling others out for their choices. Where there is conflict or tension, we encourage people to follow the guidance in JRCC's Principles of Peacemaking document (see here) as well as JRCC's Cultivating Healthy Relationships document (see here).
While the PHO has placed no current restrictions on outdoor or indoor gatherings that would impact things like small groups, our best practice recommendations for all JRCC sponsored events (including those in private residences) is taken from the BCCDC's Faith Based, Spiritual and Worship practices documentation and is as follows:
Assess yourself for symptoms of COVID-19 and stay home if sick.
Clean your hands frequently.
Wearing a mask is recommended for everyone age 5 and older.
Practicing routine cleaning and disinfection.
Practice physical distancing.
One Sentence Summary: In this area, we are attempting to mirror the practices and environment in the restaurant industry: masked while moving, off when seated.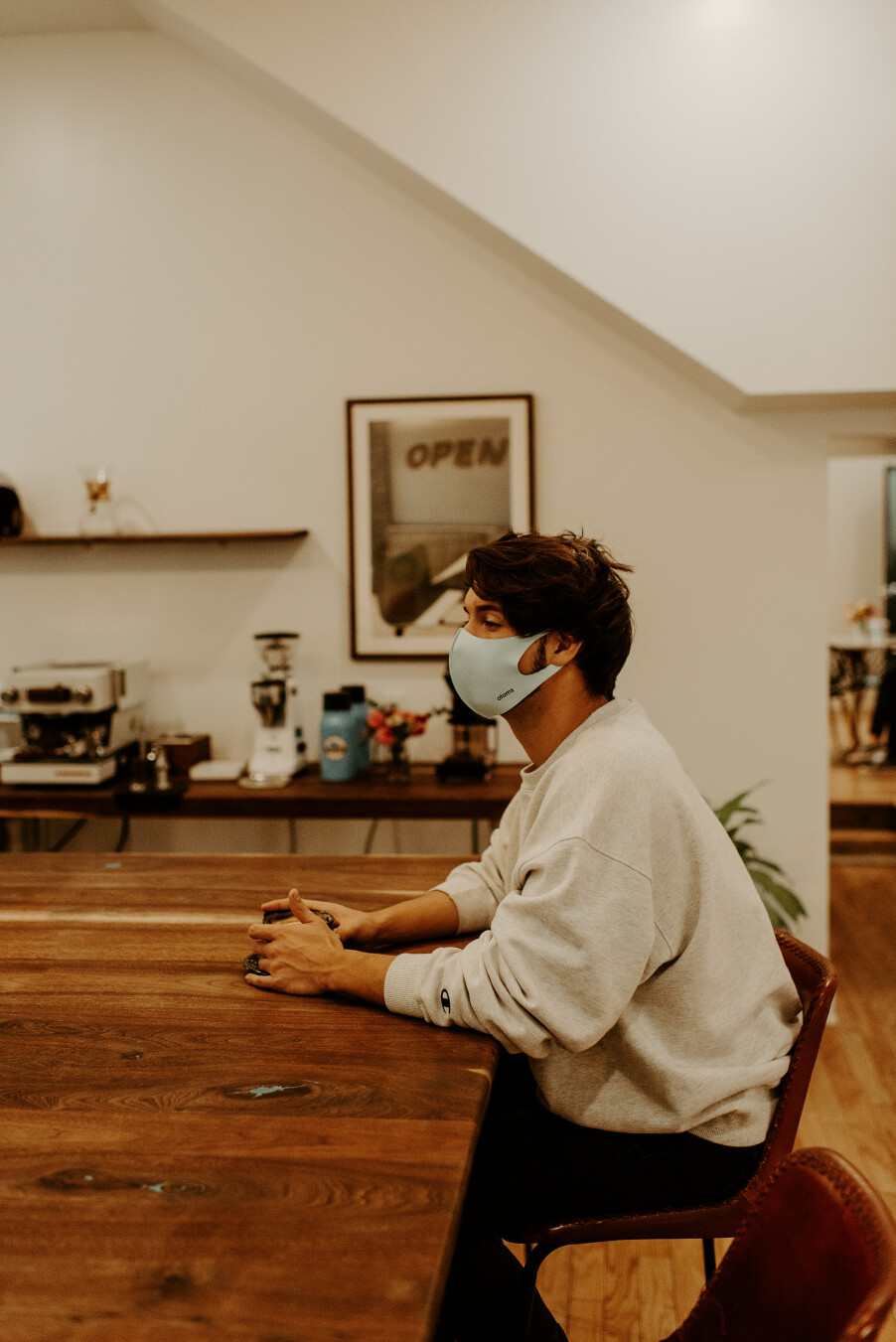 4. Weddings or Funerals
Current guidance from the PHO with respect to weddings and funerals is as follows:
"There are no capacity restrictions on indoor organized gatherings. Proof of vaccination is required for organized gatherings [weddings or funerals] with more than 50 people."
5. JRCC's Offices
Since the office is an enclosed space, staff are free to unmask while at their desks and while moving around the office areas. When a guest comes into the JRCC office, staff will mask up unless they are in their own offices.
In addition to these spheres, we ask that the following guidelines be followed with respect to the implementation of this policy:
Leaders
We ask leaders to clearly communicate guidelines prior to all meetings. This applies to groups, pastoral meetings (e.g. – email and ask your guests to mask up at the doors).
We ask leaders to reinforce the guidelines at the start or at key intervals during their activities in a tone that is person-centric not policing-oriented. Posture is as important as policy in this respect.
When meeting with individuals in indoor spaces, discretion will be left to the staff or leadership member as to the comfort level of mask wearing while seated. A polite ask "do you prefer I keep my mask on?" (default toward caution) is recommended.
We empower leaders of groups to use their discretion in providing guidance depending on location requirements (e.g. – outdoor bonfire vs. attending a movie) and the comfort level of the group.
Spaces
It appears at present that certain activities are likely to result in lower risk profiles (outdoor games, only a few kids running around the gym, etc.) and so we empower leaders to use their discretion to give direction on mask usage in those situations.
We recognize that outdoor spaces are preferable but that B.C. weather can significantly impact plans. We encourage leaders to have back-up plans and be clear communicators.
We have also taken steps to enhance indoor air quality at Jericho Centre. For example, the recently renovated facility has air circulation systems where the air inside main spaces is recirculated and filtered approximately four times per hour.
Where the activity is off-site, the health orders that apply to that site are to be followed (e.g. – small group in a home vs coffee shop; youth attending movie or a JRCC group eating out)
All other protocols with respect to physical distancing and hand hygiene and cleaning and staying home when sick are also to be noted and encouraged as per the best guidance of public health.
Updated: Nov 5, 2021