Lest We Forget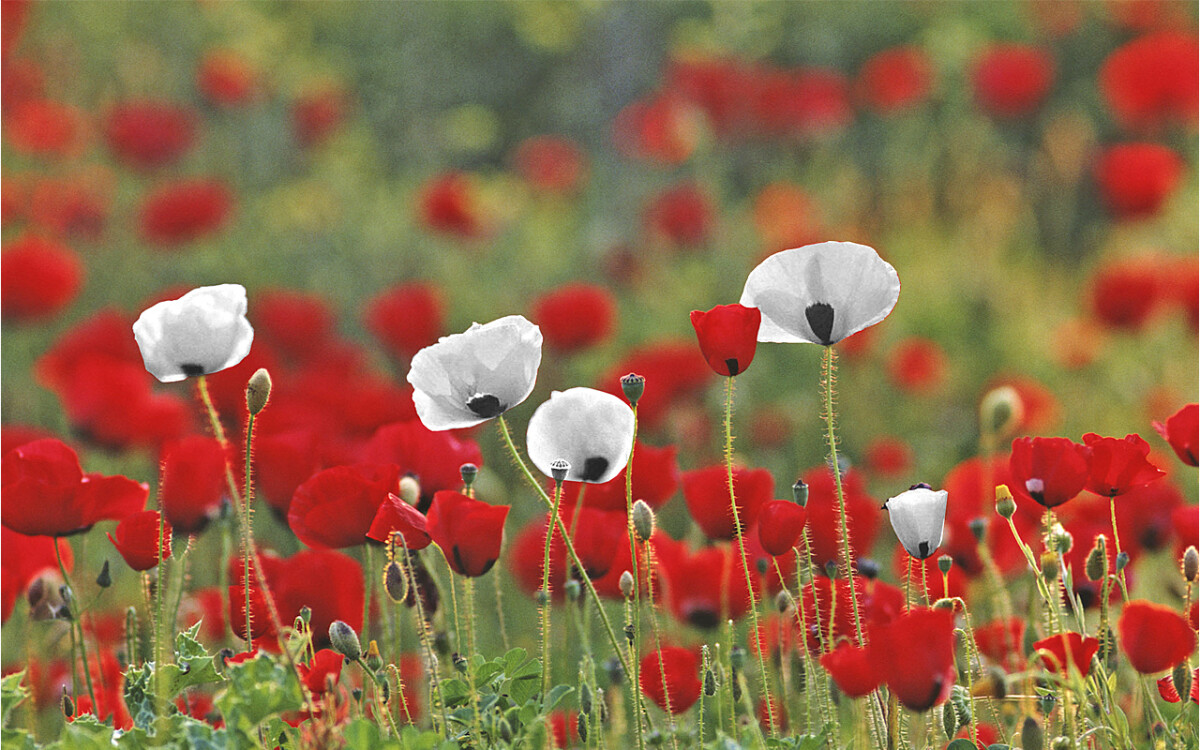 In years gone by, one of the highlights for me each Remembrance Day was to call Meg's grandfather and invite him to share a story of his time serving in the Second World War. He served with the British army in India and on the Italian front, so there were no shortages of stories both comical (like the time he accidentally rode a horse through a live firing range) and deeply tragic. Although he passed away last year, this Nov 11th his stories continue to shape who I am. That's what stories do, whether at school assemblies, memorial gatherings at local cenotaphs, or through first-person contact with friends and family, stories shape who we are.
When it comes to our national Remembrance Day story, we rightly focus on honoring those who fought and died serving our country. Our veterans' stories are worth hearing. But what about the historical narratives in Canada that don't tidily fit into this central story? Is there room, for example, to hear and be shaped by stories of those who chose a path of peace in a time of war? This weekend at Jericho Ridge, we're going to listen, honor and be shaped by a lesser known story: the conscientious objectors in Canada who chose alternative service during a time of war. We'll be showing an award winning documentary called "The Last Objectors" and engaging in a story of active love and non-resistance.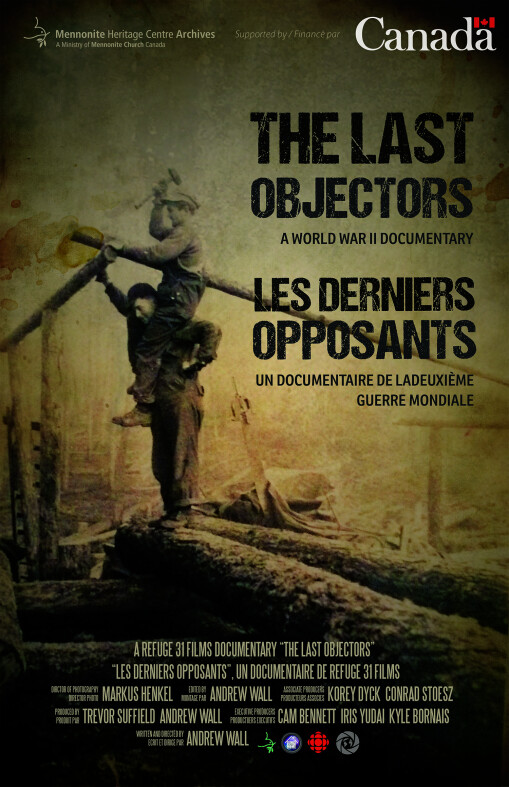 In no way do we want to denigrate the choices and significant sacrifices made by those who served or are currently serving in the military. Rather, we hope to bring to light the story that we stand as part of a larger historic tradition: the peace church. While it would be impossible to provide a comprehensive summary in this space, the historic witness of the peace church tradition has been to reject the use of violence and the taking of lives while at the same time holding the conviction that the State has a God-given role to play in restraining evil (see Romans 13:1-7).
In this way, Articles 12 and 13 in our Mennonite Brethren Canadian Conference Confession of Faith are best seen as a pair:
SOCIETY AND STATE - We believe that God instituted the state to promote justice and to maintain law and order. Christians' primary allegiance is to Christ's kingdom. Believers are called to witness against injustice, exercise social responsibility, and obey all laws that do not conflict with the Word of God.
LOVE AND NONRESISTANCE - We believe that God in Christ reconciles people to himself and to one another, making peace through the cross. We seek to be agents of reconciliation, practice love of enemies, and express Christ's love by alleviating suffering, reducing strife, and promoting justice. Because violence and warfare are contrary to the gospel of Christ, we believe we are called to give alternative service in times of war.
During the Second World War, here in Canada, there were almost 11,000 young men who, for reasons of conscience, believed that the call to arms meant they would be put in a position to take the life of another human being and that this was incongruent with Jesus' call to love both our neighbours and our enemies. But these men were also committed to their country, and so instead of being passive, they chose to actively serve in alternative ways: some served as medics (see the current movie Hacksaw Ridge as an example of one such story from the USA), some served in essential industries such as agriculture (our own Al Thiessen's dad served in Richmond on a farm). This was not an easy decision or one that was undertaken lightly. Some young men were jailed for their convictions and some churches experienced vitriolic public backlash. Yet, their commitment to God as Creator of all life, their love for fellow human beings, and their dedication to our country, meant that they were willing to walk the path of peace no matter what.
Here at Jericho Ridge, we feel that this is a story worth exploring and engaging because the world continues to experience the repercussions of war and violence. This past week, for example, a group of six families connected with Jericho Ridge welcomed a Syrian refugee family to Canada. In connection, we'll also be spending the evening on Friday, Nov 11 gathering to pray for peace in Syria as we hear stories from a pastor working on the front lines of this active war zone.
To be part of the peace church is not simply to find ways of avoiding war, but as the stories of "The Last Objectors" will tell us, people of the peace church find ways to actively "respect life and freedom and seek to live in peaceful existence with God's creation. While we acknowledge the sincerity of those who serve in the military, we believe in the power of truth, justice, and love rather than in the power of war. We respect those who answered the call to arms during the Second World War. We also deeply appreciate that Mennonites were able to respond in ways that reflected our convictions. We believe that the story of conscientious objectors is an important part of history." (from the website www.alternativeservice.ca)
So this Remembrance Day weekend, please join us on Sunday morning in the 3rd Floor Banquet Hall at the Langley Events Centre at 10:30 a.m. Come and be shaped by stories. Come and be a part the story in praying that as members of a historic peace church, we, the people in Mennonite congregations across Canada would witness to the gospel, intentionally speaking and living peacefully in an ongoing global climate of fear, violence and war. Their story is our story, lest we forget.