Lent: Giving Up & Giving To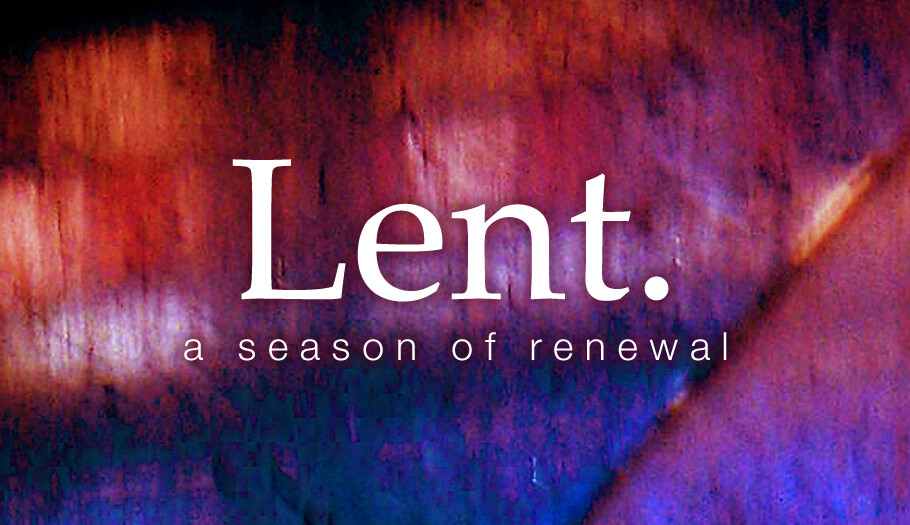 The following devotional is from Ruth Haley Barton and appeared on the www.transformingcenter.org/2017/02/ash-wednesday-invitation-to-a-holy-lent/. We offer it here for your reflection and engagement.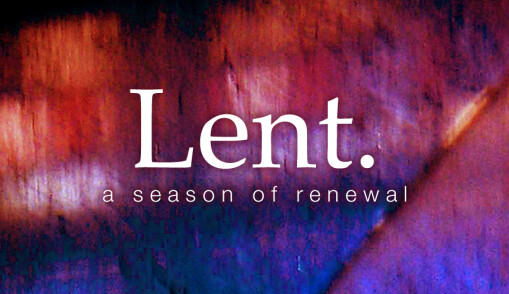 I invite you, therefore, in the name of the Church, to the observance of a holy Lent, by self-examination and repentance; by prayer, fasting and self-denial; and by reading and meditating on God's holy Word. And, to make a right beginning of repentance, and as a mark of our mortal nature, let us now kneel before the Lord, our maker and redeemer.
–The Book of Common Prayer
---
Growing up as a Protestant Christian, I remember hearing folks from other traditions talk about "giving up something for Lent." Usually they gave up something they really liked such as chocolate or ice cream or candy. I was impressed with their resolve. Even those who seemed to exhibit little interest in spiritual things during the rest of the year were somehow willing to enter into the self-denial that Lent required. I couldn't help but suspect that they knew something I didn't.
Now, of course, I understand that they were entering into a particular season of the church year and that these seasons are meant to shape us. I have learned that as we give ourselves to these (sometimes) strange rhythms they guide us into a way of seeing and being in our lives that we might not otherwise choose or even know how to choose.
[Today] is Ash Wednesday—the beginning of the Church's observance of the Lenten season. It is the doorway into a space in time that calls us to stop whatever we are doing, no matter how important it might be, and enter more intentionally into the disciplines of prayer, self-examination and repentance. Left to ourselves, we probably would not choose to devote a whole season to such rigorous and demanding disciplines, but God knows we need it.
Entering In
The season begins as we receive the symbolic gesture of the imposition of ashes on our foreheads and acknowledge our human finiteness and mortality. No matter who we think we are, the traditions of Ash Wednesday remind us that "you are dust and to dust you will return." (Genesis 3:19) This is not meant to be morbid, it is just meant to confront our grandiosity and help us to stay in touch with the real human condition that we all share.
Ash Wednesday also initiates a season of acknowledging our sinfulness. In very intentional ways, we invite God to search us and know us and (eventually) to lead us into resurrection life. The ashes marking our foreheads carry the same meaning contained in the Old Testament practice of covering oneself with ashes: they are an outward sign of an inward repentance and mourning as we become aware of our sin. This, too, is good for us because we live in so much denial. Facing our sin in the shadow of Christ's cross and impending resurrection is the healthiest way to deal with our sin.
The inner dynamics of Lent have to do with fasting or abstaining from the ways we normally distract ourselves from what's really going on in our lives spiritually—the reality of our sin and the deeply patterned behaviors that keep us from our calling to follow Christ. We allow some of the external trappings of our lives to be stripped away so that we can find our true identity and calling in God once again. We acknowledge the subtle temptations to which we are prone rather than pretending we are beyond temptation. We face the spiritual reality of the battle being waged for our very souls.
Ready or Not!
Most years, I don't feel quite ready for Lent with all of its demands and its disciplines. But I also don't want to miss anything. I don't want to miss the possibility of having my life stripped down to its barest essence through disciplines of abstinence. I don't want to miss the possibility for repentance and change. I don't want to miss the experience of resurrection in the places that I know have been deadened.
In fact, there is something about the season of Lent that causes me to feel strangely hopeful about the possibility of repentance and forgiveness in my own life… hopeful about the possibility of greater freedom in places where I am in bondage…hopeful about the possibility of the Pascal mystery of death, burial, and resurrection taking place in my life.
So ready or not, my heart is also saying that I want to enter into Lent in a way that will change me somewhere deep inside where it matters. I don't want to just "give up chocolate for Lent" because I like chocolate and God is the curmudgeon in the sky who wants to keep it from me. I want to enter into Lenten disciplines that correspond to the places in my life that cry out for deeper levels of transformation.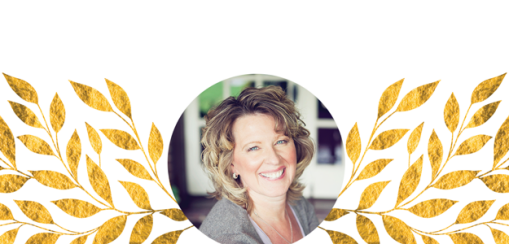 Preparing for Lent
Entering into Lent as a season of transformation does require some insight and preparation.
If we are struggling with issues related to ego and pride, we might discipline ourselves to say no to activities that feed the ego. If we struggle with sins of speech or carelessness with our speech, we might consider additional time in silence daily or a longer retreat of silence sometime during this season. If we are aware of an inner exhaustion that we have not been willing to pay attention to, we might choose to say no to caffeine and other stimulants in order to walk all the way into our exhaustion. In the absence of substances that keep us stimulated, we might ask God to reveal the deeper sources of our tired-ness.
If we tend towards the sin of gluttony and know that our eating patterns are out of control, we might consider some level of fasting. If our prayer life has been lacking, we might commit ourselves to more intentional rhythms of prayer. If we sense God inviting us to deeper levels of self-examination and introspection but we know we tend towards morbidity and depression, we might enter more intentionally into community and spiritual friendship during this time—asking for the help and prayers of others.
Giving Up and Giving To
Lent is a time for "giving things up" balanced by "giving to" those in need. The central question that guides our practice of Lent is highlighted in the reading from Joel 2: How will I repent and return to God? Matthew 6 answers this question by highlighting very concrete disciplines that have the potential to loosen the grip of sin and compulsion in our lives, thus creating more space for God. As we reflect on this passage in light of the Lenten season, we might ask:
How will I give? (v. 2, 3)
How will I pray? (v. 5-13)
Who do I need to forgive and from whom do I need to seek forgiveness? (v. 14, 15)
How will I fast? What do I need to abstain from in order to create more freedom and space for God? (v. 16-18)
Where is my treasure—really—as it is reflected in how I use my time, financial resources and energy? Is there any specific way in which God is inviting me to "let go" of my attachment to some earthly treasure in order to invest in that which is eternal? (v. 19-21)
There is no doubt that Lent requires something of us. But there can be no feasting without fasting. Entering into the Lenten discipline of giving up something in order to create more space for prayer is the fast that prepares us to fully enjoy the Feast of the Resurrection. My prayer and my plea is that part of your preparation would be to consider your own Lenten disciplines and bravely ask God, Where in my life do I need to acknowledge my humanness and renounce my sinfulness? What are the disciplines that will help me return to God with all my heart?"
Let us approach Lent, then, as an opportunity, not a requirement. Let us approach it as a joyful season. "After all, it is meant to lead us into the church's Springtime, a time when out of the darkness of sin's winter, a repentant empowered people emerges."¹
Other Resources for Lent: