Finance Report for Ministry Night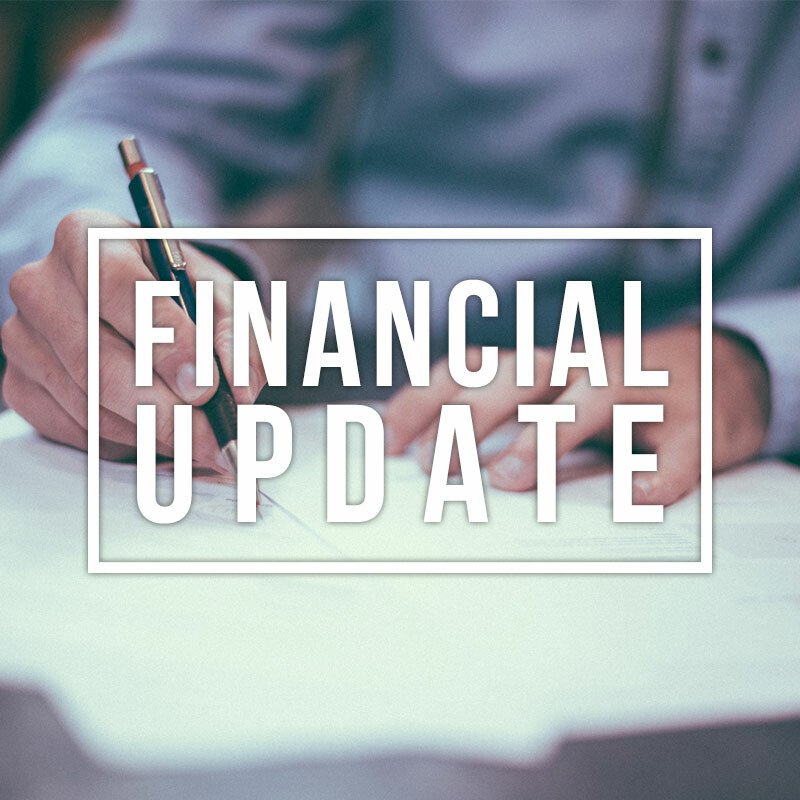 May 24, 2018

| by

Tyler Schacter

Thank you for your continued commitment to the mission and ministry of Jericho Ridge Community Church through the end of 2017. We are once again encouraged by how the people of Jericho Ridge have leaned into service and generosity as we strive to live out our core values.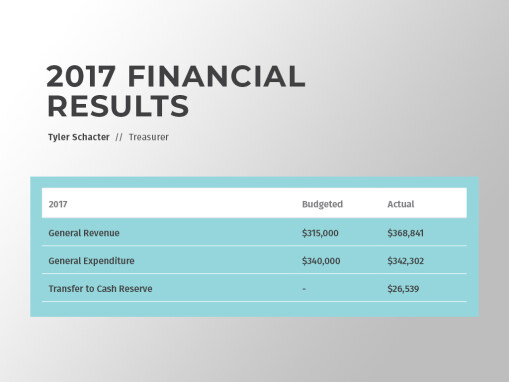 The approved budgeted revenue for 2017 was $315,000 with an actual revenue of $368,841. Our approved general expenses were $340,000 with actual expenses of $342,302. The resulting surplus of $26,539 was transferred to the cash reserve account with a portion earmarked to cover expenses arising from our pending relocation this fall. A strong finish in 2017 has added further stability to our financial security in addition to the 3 months operating expenses in reserve.
We give thanks to God for revenues that not only exceeded our budgeted expectations, but also surpassed our expenses and bolstered our savings. It is worth noting that the excess revenues in 2017 were largely due several non-regular contributions that we do not anticipate will be repeated on a yearly basis. As we look back at 2017, we are thankful for our entire community and the ways each of you have partnered with Jericho Ridge in launching our theme of Rooted and Reaching.
2018 Year-to-Date Financial Report
As elders, we are happy to report that God's faithfulness has prevailed through your partnership with the vision of Jericho Ridge Community Church for a strong start into 2018.
In yet another demonstration of living out our core values, you have shown strong support for the Guatemala Missions trip with donations totaling $32,870.
Below is a summary of the general giving received so far. We have compared the monthly giving amounts against our budgeted income and the income received during the same month last year.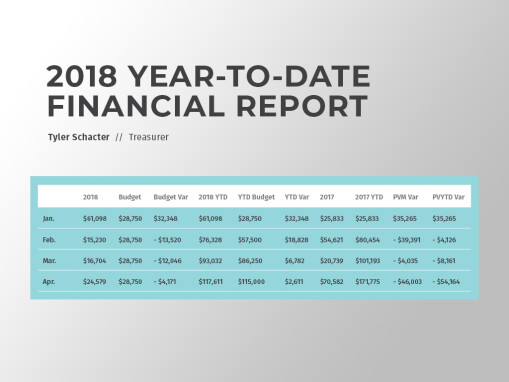 As you can see, January was an exceptionally strong month for revenue. This is not out of line with our giving trend as we have donors who historically give a larger portion of their annual contribution at the start of the year. The months following January have been trending below the budgeted amount of $28,750. We are currently ahead of budget year to date, however we will be closely monitoring revenue as it relates to our projected income in the coming months.
The expenses in the first quarter of 2018 are trending slightly higher than projected due to annual expenses that were paid for in the first quarter (pre-payment of conference fees, website updates, insurance dues and computer replacement).

By God's grace, we are securely positioned financially as we work together to carry out our ministry goals and objectives through 2018. We are grateful for your ongoing generosity and faithfulness to the vision and mission of Jericho Ridge
Faithfully serving together,



Tyler Schacter, Elder over Finance