December Happenings at Jericho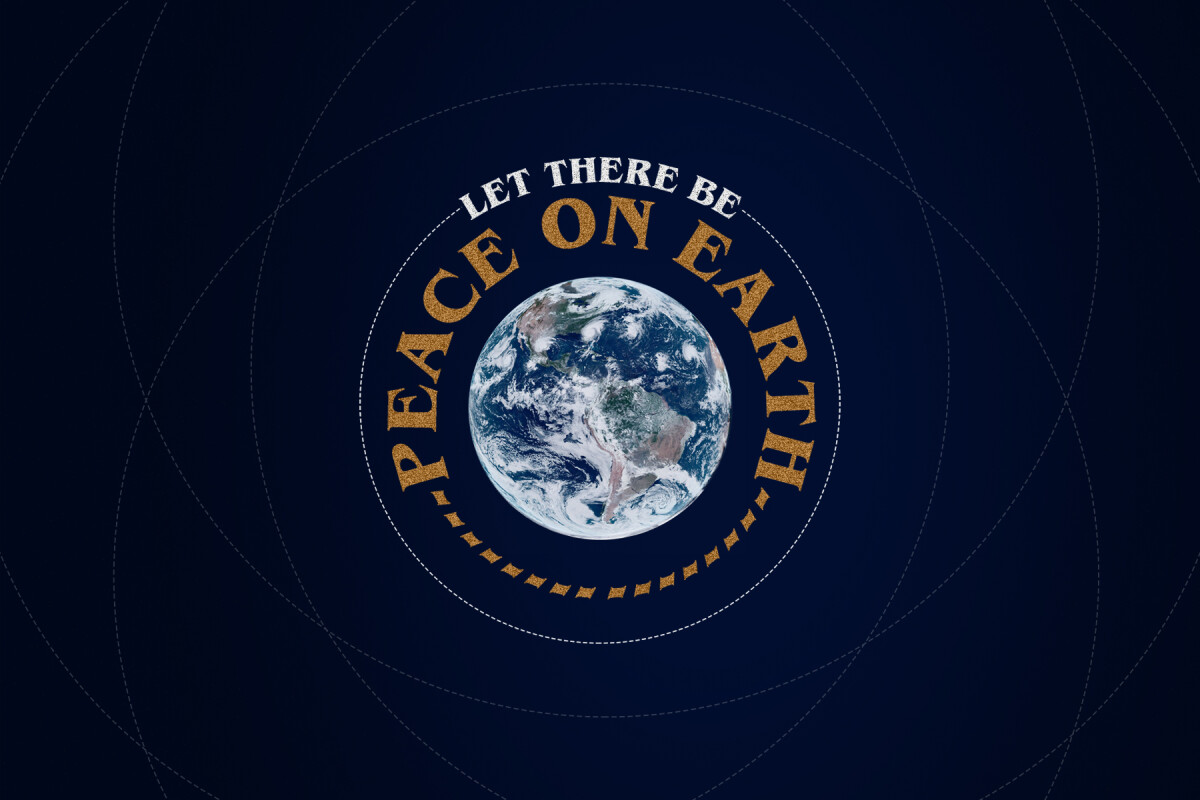 December is one of my favorite times of the year around Jericho Ridge. Here are five highlights coming up this month...
(1) Christmas Craft Sale Pop-Up Shop - Dec 1 & 8
A group of JRCC friends will be hosting a hand-made Christmas craft sale before and after the worship gathering. Items are by donation and proceeds go towards the Christmas Missions Blessing Project.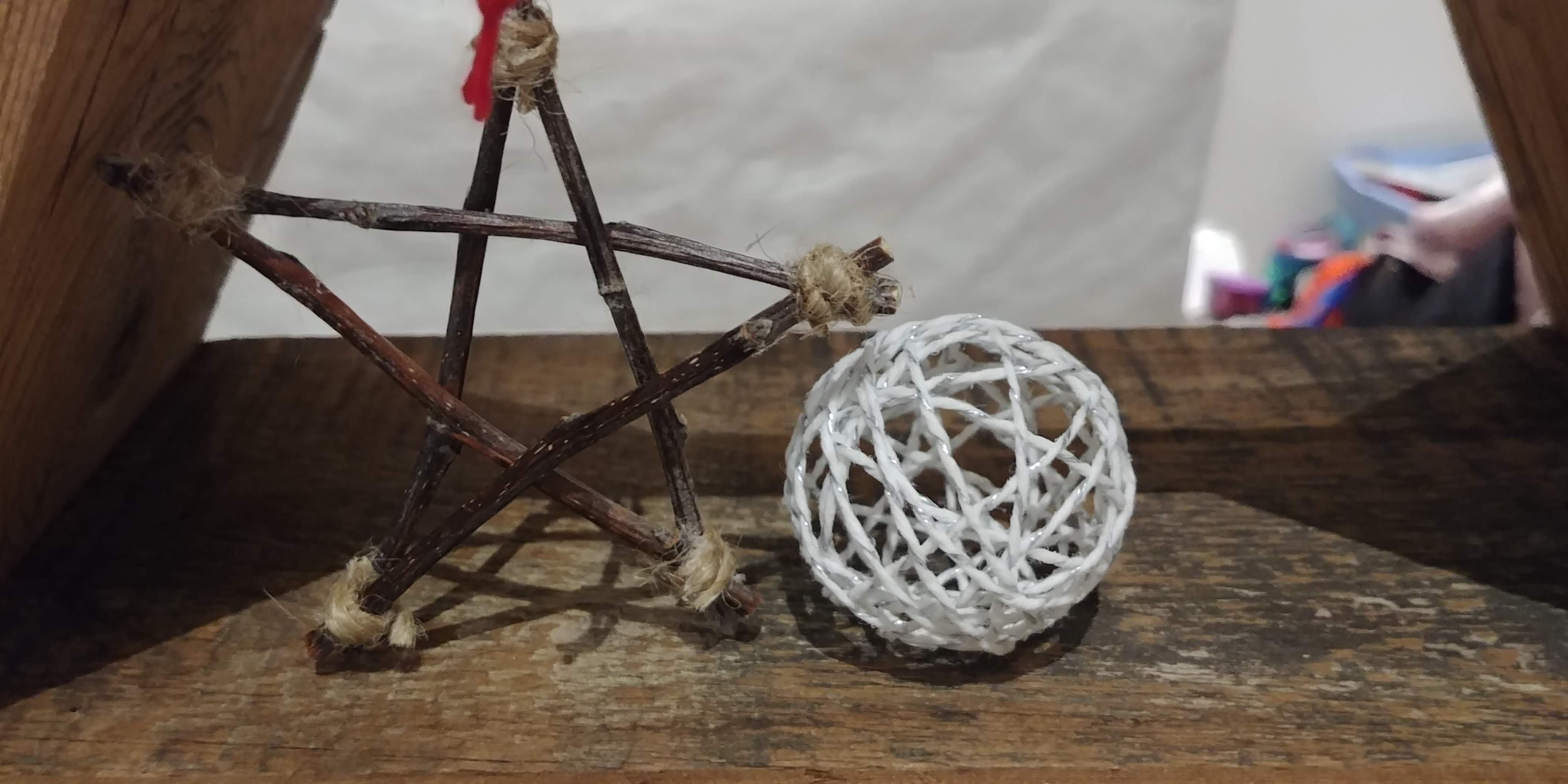 (2) All-Ages Raving Gamer Night - Wednesday, December 18 6:30pm-9:30pm
Looking for a fun night out? We've reserved the long table at Raving Gamer (5735 203 St # 106) & want to invite all ages to join us for a night of board games! Registration is open online or in app. You can purchase food and enjoy getting to know others around Jericho.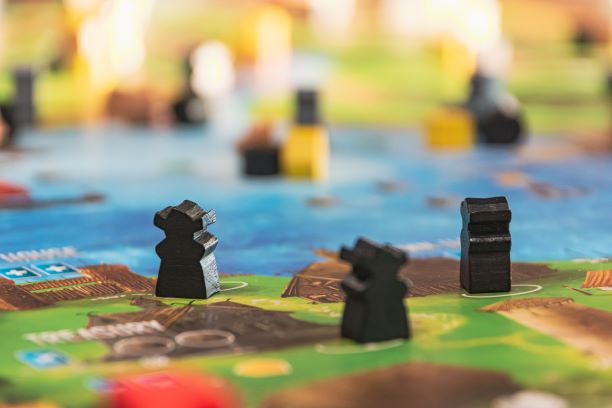 (3) Sun, Dec 22 - Kids at the Ridge Christmas Program (10:30 AM)
On the morning of Dec 22, our kids will start our time together by re-telling the Christmas story in song and spoken word. Pastor Brad will give a devotional message and we will spend time singing together. Please invite family members to join you!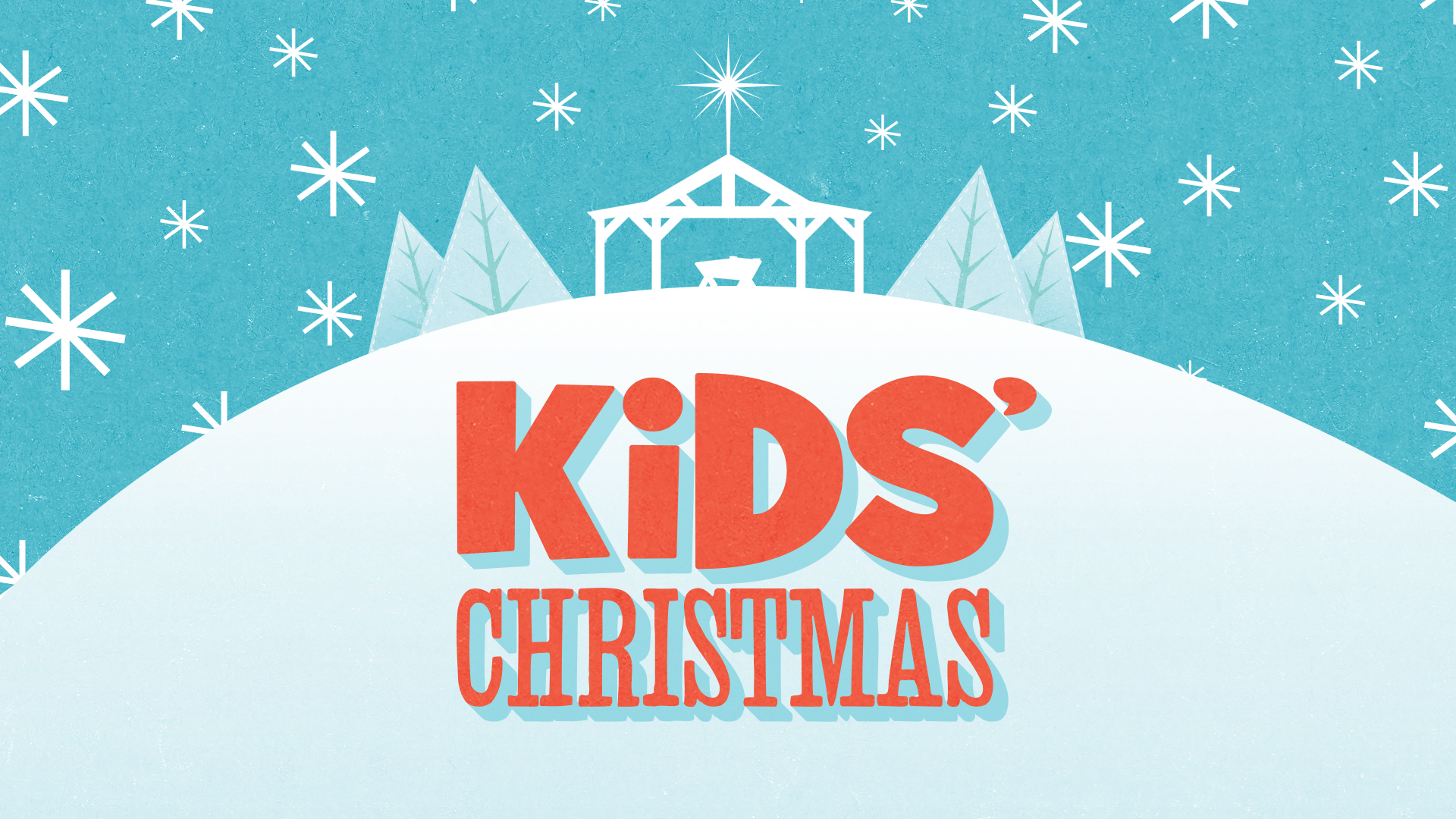 4) Tues, Dec 24 - Christmas Eve gathering (6 -7 PM)
We are excited to offer a Christmas Eve gathering for you to invite friends, family and neighbours to this Christmas. Join us Dec 24 @ 6:00 p.m. to celebrate! Bring a plate of Christmas goodies to share and hot apple cider will be served.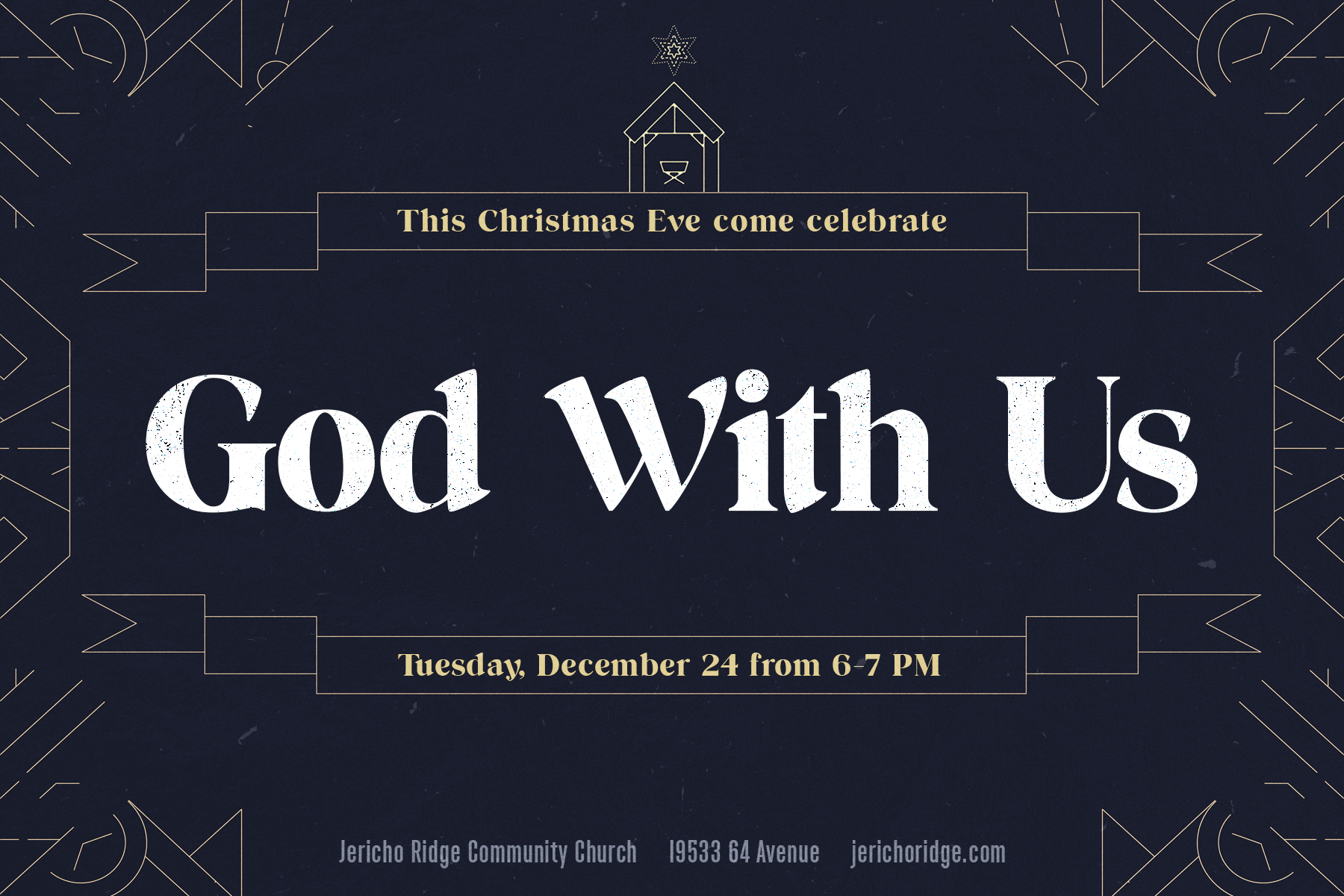 (5) Sun, Dec 29 - Willoughby Worships (10 AM @ Mountainview)
This is the 11th year of churches in Willoughby gathering for corporate worship on the last Sunday of the year. We'll join the other local churches at 10:00 AM on Sunday, Dec 29 (7640 200 St). Please note there is NO gathering at the Jericho Centre that Sunday.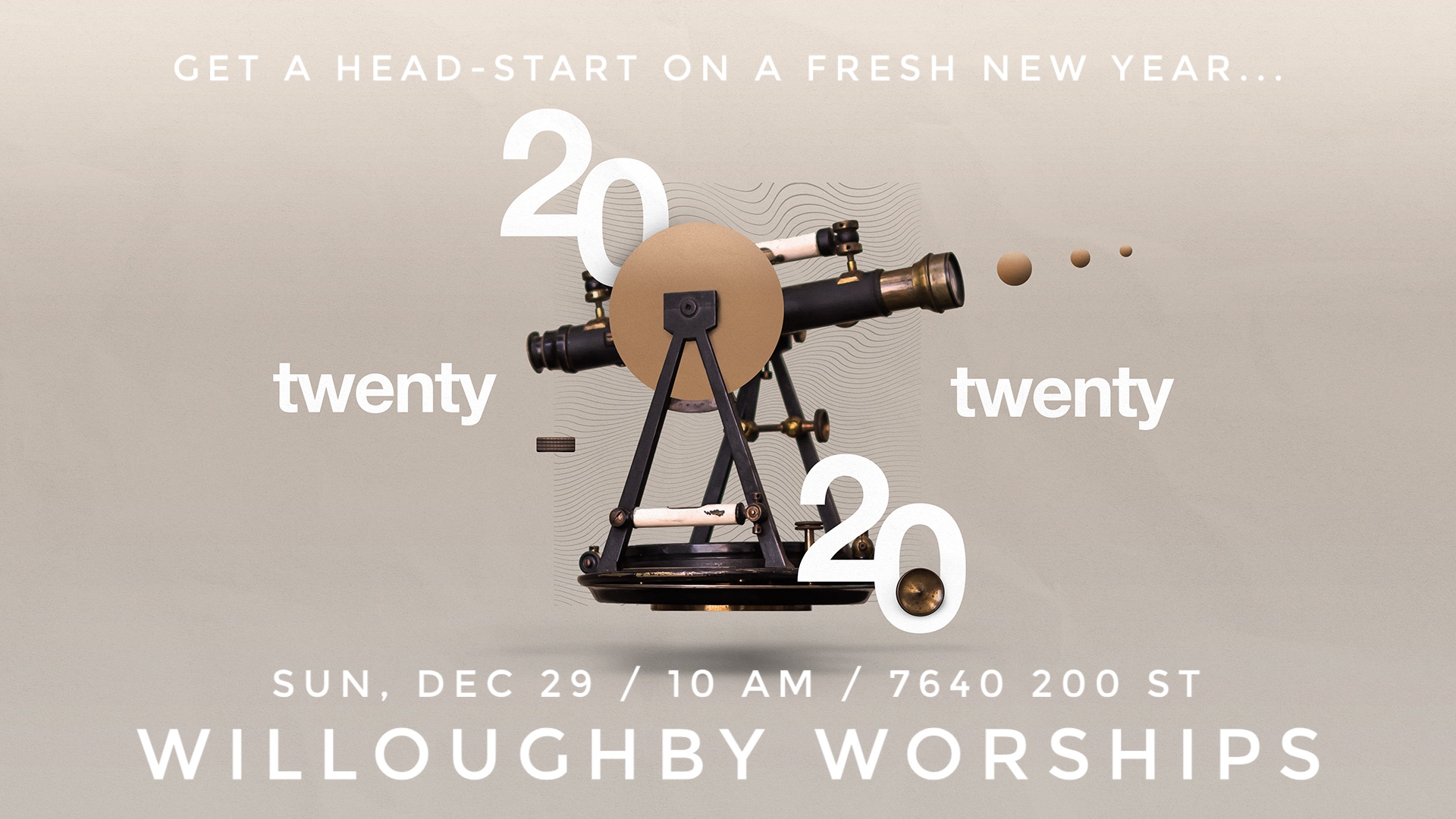 We hope you can join us for what promises to be an exciting month around Jericho Ridge!
- Tammy Goh
PS - Thank you to everyone who gives generously to the ministry of Jericho Ridge. If you are planning on making a year-end donation, please note that all gifts must be received in person, online, or postmarked by Dec 31 to be eligible for a 2019 tax receipt. Also, please note that the Jericho Ridge Community Church and Jericho Centre offices are closed for the holidays (Dec 25-Jan 1) and will re-open on Thur, Jan 2, 2020.