Coming Soon: How Are You... Really?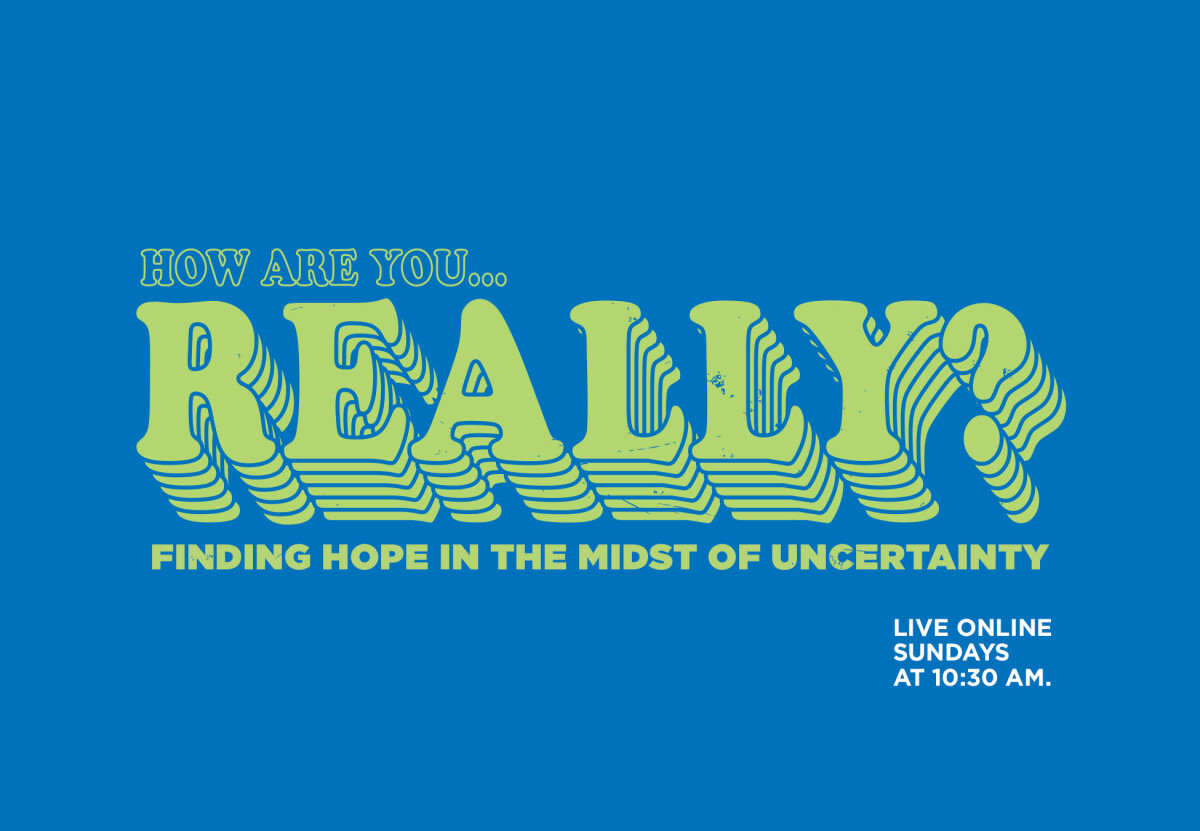 The last few months have been a pressure
cooker that's left many of us with more
questions than answers.
YOU'RE INVITED TO JOIN US LIVE ONLINE for a practical teaching series STARTING SUNDAY, MAY 31 AT 10:30 AM.
Even if you've never been to church before, we'll be
exploring how faith can help us handle the unique
challenges we all face right now.
Here's an overview
of what we're diving into in the next six weeks:
May 31: In God We Trust: Faith & Finances - with Brad Sumner
June 7: Grief. Loss. God. - with Peter Ash
June 14: Mental Health. Soul Care. - with Wally Nickel
June 21: Parenting During a Pandemic - with Brad Sumner
June 28: Navigating an Uncertain Future - with Mike Ryder
July 5: Managing Complex Emotions - with Brad Sumner
We hope you'll join us and find some hope in the midst of uncertainty.