Changing Lives in Guatemala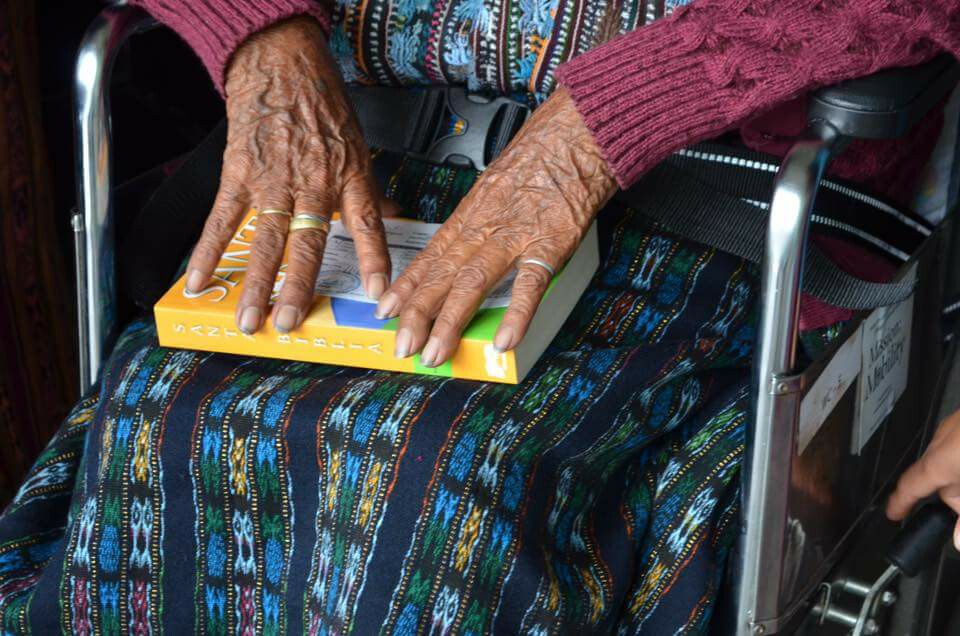 17 years ago a young mother was wakened by the sharp pains of labor. It was dark in her home, not because it was night but because her home didn't have windows or electric lights. Soon the word got out that Maria Isobel was ready to give birth and many friends from the aldea (village) arrived to help her.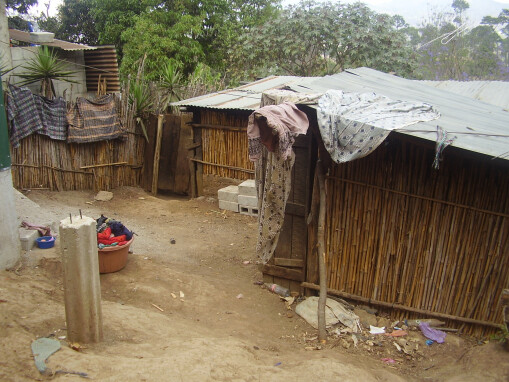 Through her pain she remembered she had prayed for a son. A strong boy who would grow up to help her and her three daughters work on the hills around their home, growing and picking coffee beans. Perhaps this boy would even go to school, and, she dreamed, one day he might get a job driving the truck that carried the beans to the factory near the city. Life would be better then.
Life had always been hard but this had been a particularly hard year. Seven months ago her husband had disappeared and putting nutritious food on the table became difficult. But she and the girls had always found a way to have enough for beans, tortillas and coffee, most days. They hadn't had any money for fish or chicken for months but they were still better off than some families. At least they had their land.
When Maria got a fever seven months ago and couldn't work neighbours helped them, sharing what little they had. A fire came to life in the one roomed home and with the women of the village around her Maria began to push. The pain was excruciating but she knew she could manage it. She had done this before. Then everything went dark again.
When Maria woke up, she met her son. He was even smaller than the girls had been when they were born but as tiny as he was she was determined that this boy, Victor, would grow to be big and strong.
In countries like Guatemala it is not uncommon for women to give birth at home. And have complications. What Maria didn't know then was that Victor would never walk. Both of his legs and one foot would never develop like other boys. For the next 16 years she and the girls would tend to Victor. Carrying him was easy until he was 12 but they had to. He did his best to drag himself around using his hands. He was determined to not be a burden to his family but he knew he would never walk.
In Guatemala, stories like Maria and Victor's are common. Lack of medical care, education and nutrition contribute to high rates of birth defects, such as spina bifida and cerebral palsy.
But all is not lost.
Many years ago, an organization was set up to help Guatemalans who needed mobility. Today, Bethel Ministries is the largest independent provider of wheelchairs in the nation. Over the past 10 years Jericho Ridge has become an important partner with Bethel and every one of those years we have seen God work in amazing ways, providing the funds needed to sponsor about 700 wheelchairs, to build about 20 clean, dry homes for some amazing families and so much more.

Jesus commanded his followers to go into all the world and preach the good news. He also told us to love God and love people and to take care of the widows and orphans, the poor and sick. That's our mission. Serving and assisting in this mission has become part of Jericho Ridge's DNA. And it only happens as we work together as a community.
The team from Jericho Ridge leaves on March 11th and will spend their Spring Break serving in Guatemala, building homes, distributing food, clothing, school backpacks, and yes, fitting and distributing wheelchairs.
Over the next few weeks we will be collecting your contributions so that together we can reach our 2017 project goals. With your help, we aim to raise funds for 50 chairs, 2 homes, 2 bunks, 2 bathrooms, 20 food bundles and 90 Bibles.

This brings us back to the story of Victor.
At our distribution last year, I noticed Victor sitting by himself on a plastic chair near the back of the room, dressed in his best, patiently waiting. His good foot in a shoe, his misshapen foot bare and folded across his lap. It wasn't until hours later, when we had him seated in his first wheelchair that we saw him crack a smile. It was a big day. He was finally mobile. Off the ground. He was independent. It still warms my heart to think of him, his smile, and the part you played, that day, in a small random town in Guatemala.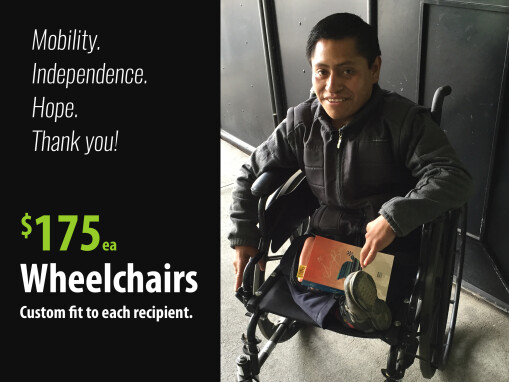 To find out ways you can give toward this project, please visit us online at http://www.jerichoridge.com/impact/giving-options/ or e-mail us an Interact e-transfer to