Building House + Home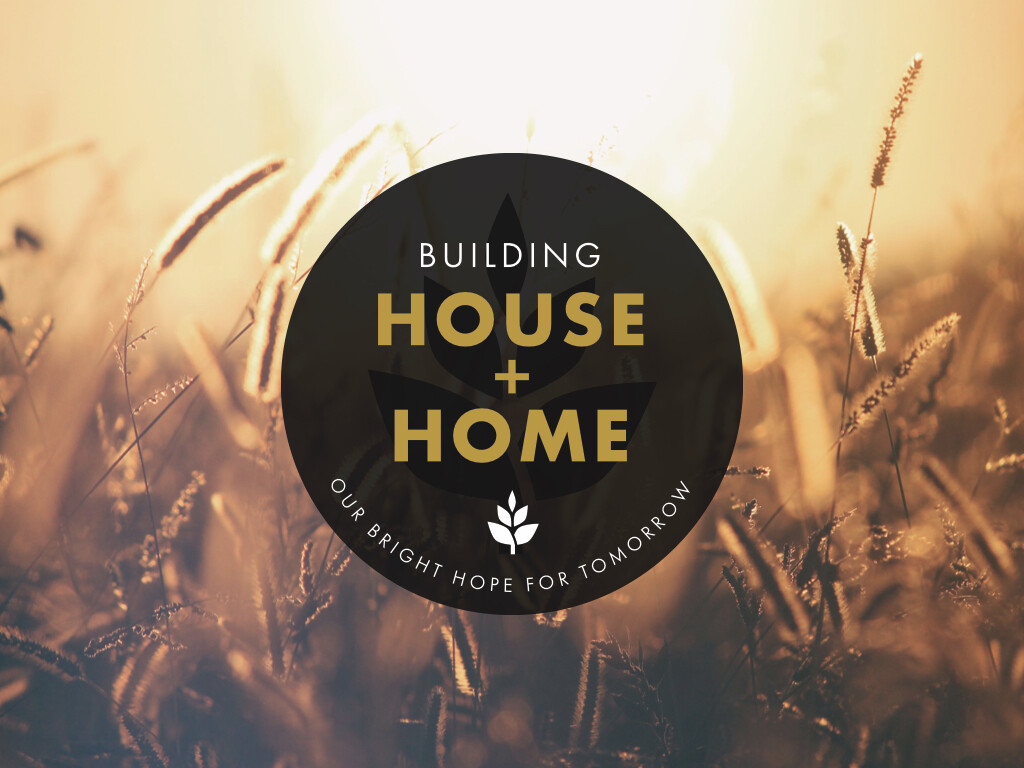 Almost fifteen years ago, my family and I came to Jericho Ridge to help launch a vibrant faith community in Willoughby. I remember those early days well. We were meeting in a High School cafeteria and working hard to cover up pop machines and set up sound and screens and put down carpet so that the staff room could be turned into a nursery.
Several years later, when Jericho Ridge moved across the parking lot and began meeting in the Langley Events Centre, it was a great step in our journey as a church family. But even in that space, it was difficult as a rental group to host community events, youth outreach events, and kids classes. Even potlucks were tough and as a Mennonite church, well, that hurt!
So for the past number of years we were on the lookout for a new home. As we searched and searched, it was reaffirmed to me and to our elder team that our goal has never been to be a closed community of friends, or to operate a Christian club. Instead, Jesus called us all to build both a house and a home for people in our city.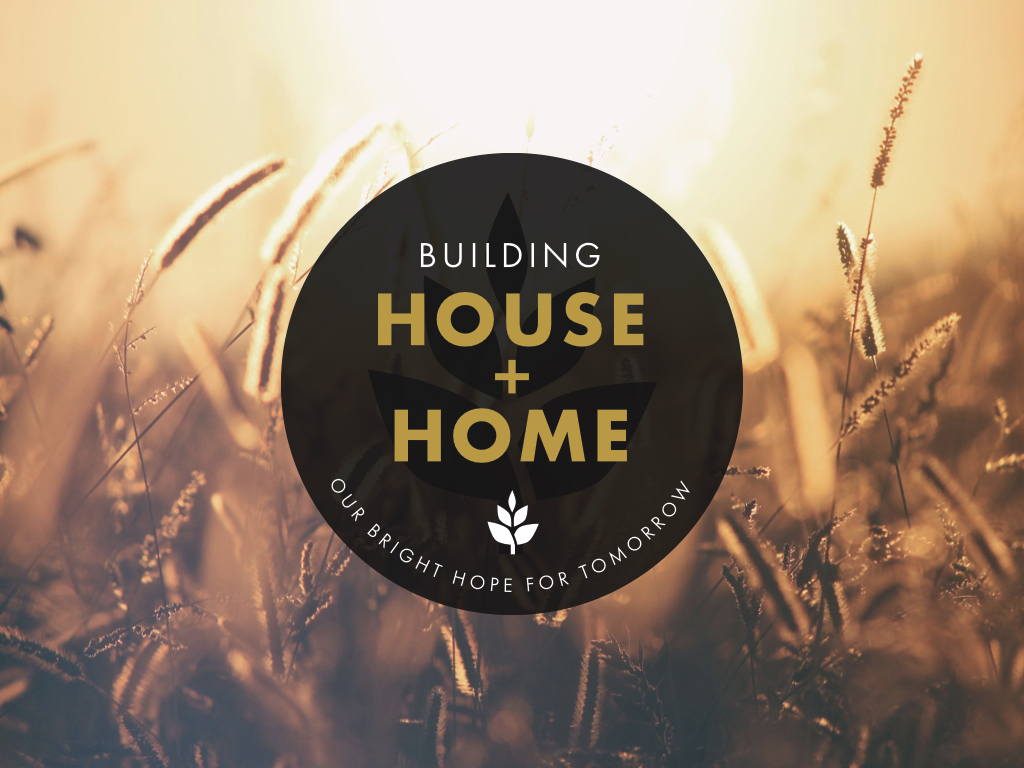 A HOME is where people are. It's not a roof over our heads.
It's PEOPLE.
It's relationships.
It's where things get messy and wonderful.
The HOUSE is the place where we get to meet and build a home. And we've been blessed with an amazing building. It looks pretty rough right now during our renovations but things are really moving along on many fronts, including the classrooms downstairs and extra rooms on the new floor.
Purchasing this "HOUSE" last year was a massive leap but when it came on the market there was nothing like it. Not even to rent. Over the past year, we have seen God working and we have raised 1.4 million in less than 14 months! We've seen God work through people in raising the down payment of 1.8 million on the purchase price of 8 million.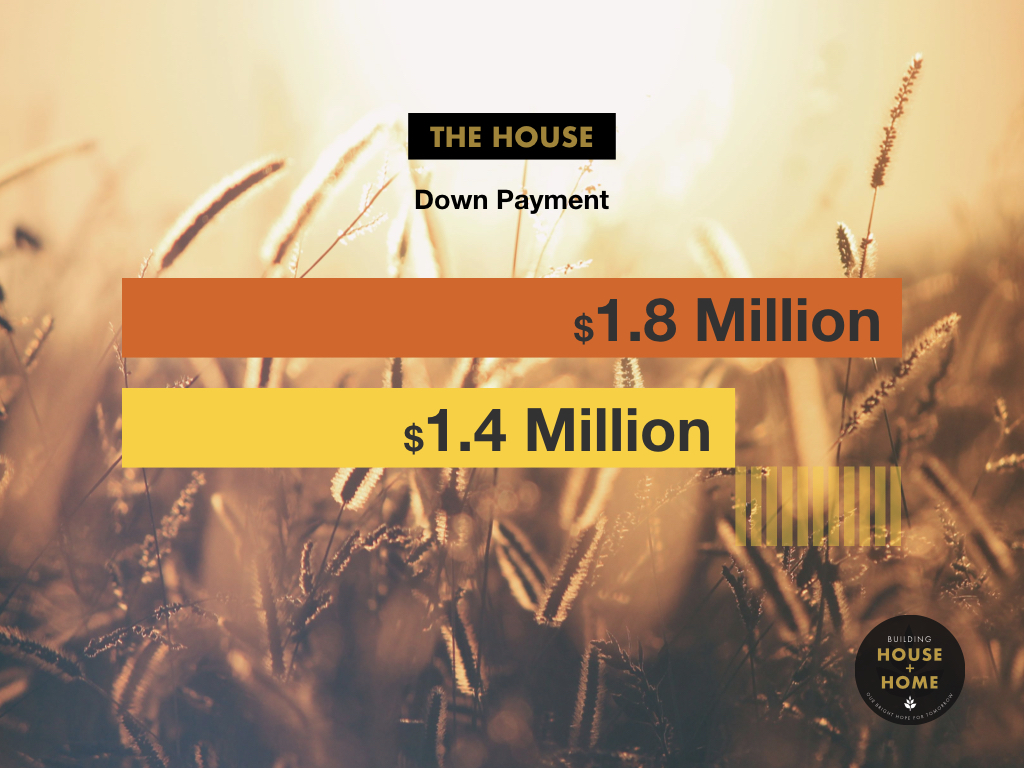 We still have a way to go to finish raising the rest but we're paying it off, and that's what the matching campaign is all about that we launched Oct 27.
We announced last week that all gifts till the end of the year, up to $35,000 will be matched!
At the same time, we can't let the excitement of a building overtake our regular ministry and mission initiatives.
The Home.
The HOME is the people, the staff, operations, kids programs, youth, missions. This is represented by our annual operating budget. As you can see, that budget is running behind as we come into the end of 2019. The budget has actually been trimmed back. But, again, we have a way to go by the end of the year.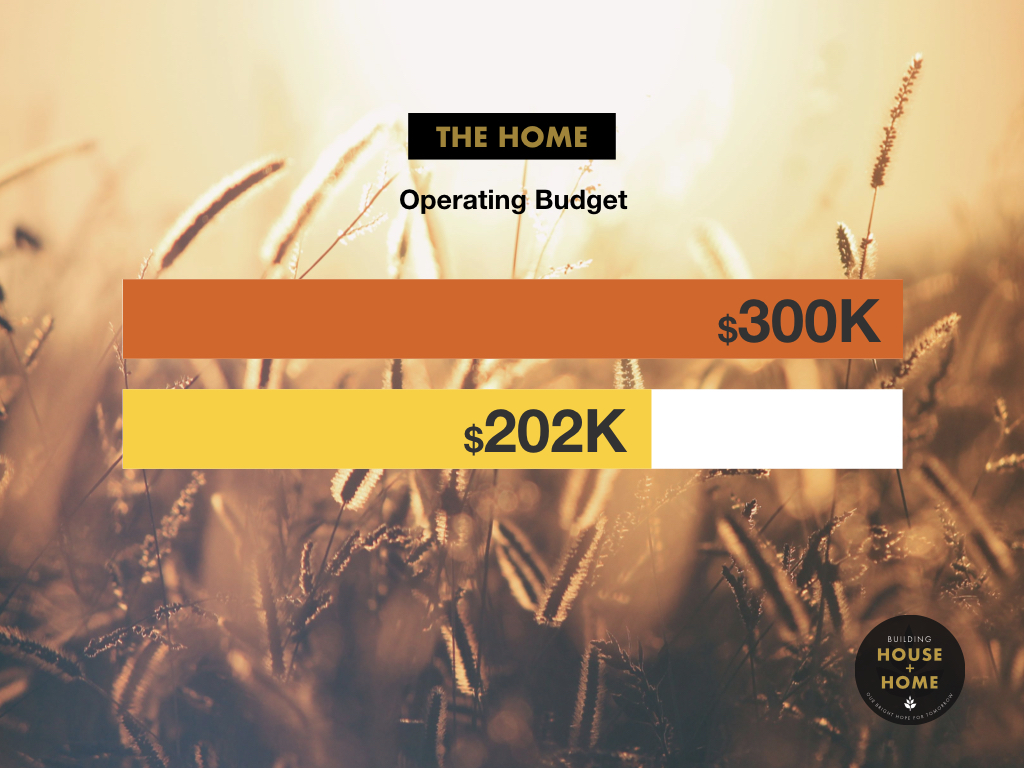 We are asking people to pray about what they can give toward building both the house and the home.
Because as God builds this house (Psalm 127) YOU ARE THE CO-BUILDERS. You are here, in many ways, on the "ground floor" of what God is doing right here on this patch of land. And that, friends, is an exciting place to be. We want to BUILD COMMUNITY. A vibrant community of Children, Youth, right through to Seniors. And we are seeing that happen. Even when it's challenging amongst this renovation.
Building House and Home
The journey here has been incredible. There have been a lot of challenges but it feels like we are on the home stretch. You'll see this place finished in March and that will be cause for celebration but that's not the end goal.
The goal is the journey together and the lives God is calling us to reach along the way.
The HOUSE is this place. A place where great things can happen, even as it is being renovated, then for years to come.
I want to truly thank you for everything each one of you has already given to get us here, this far. It's been a stretch. We're digging deep. But we have a way to go, let's get through this stage together and keep running the race, looking to the future and knowing in our own hearts that each one of us is being faithful along the way.
But I also want to say thank you to each one of you who make Jericho so much more than a building. You make this my church HOME.
-Curtis C