An Update on Indoor Gatherings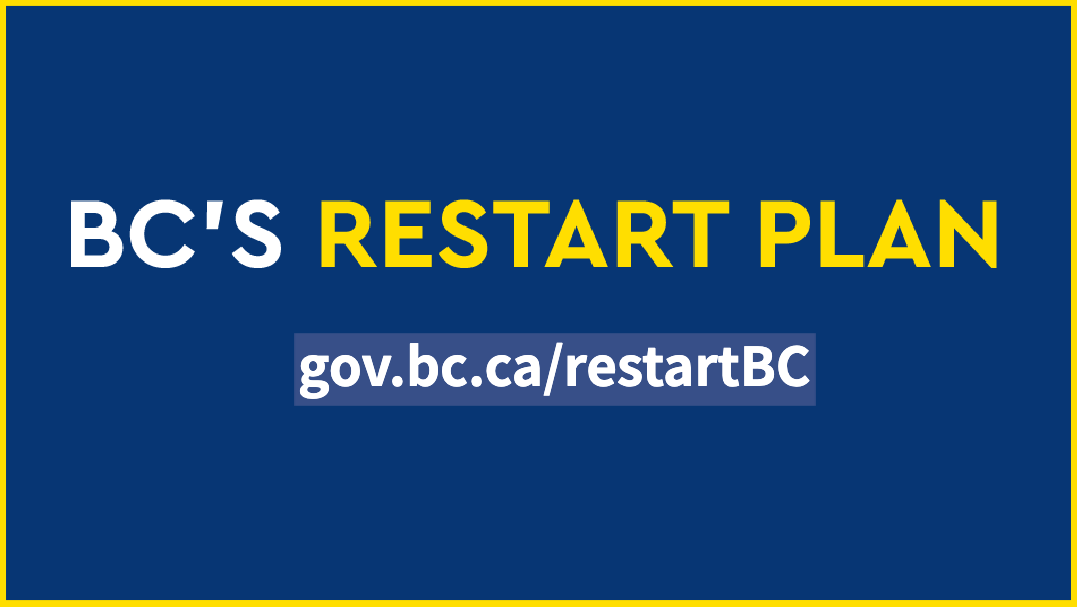 May 25, 2021

| by

Brad Sumner

July 1, 2021

We have now officially entered Phase 3 of the province's restart plan. On Tuesday, it was announced by the Provincial Health Officer that all restrictions on religious gatherings have been lifted. This is profoundly good news!
This means we are planning a return to adapted indoor worship gatherings as of Sunday, July 4, 2021 at 10:30 AM.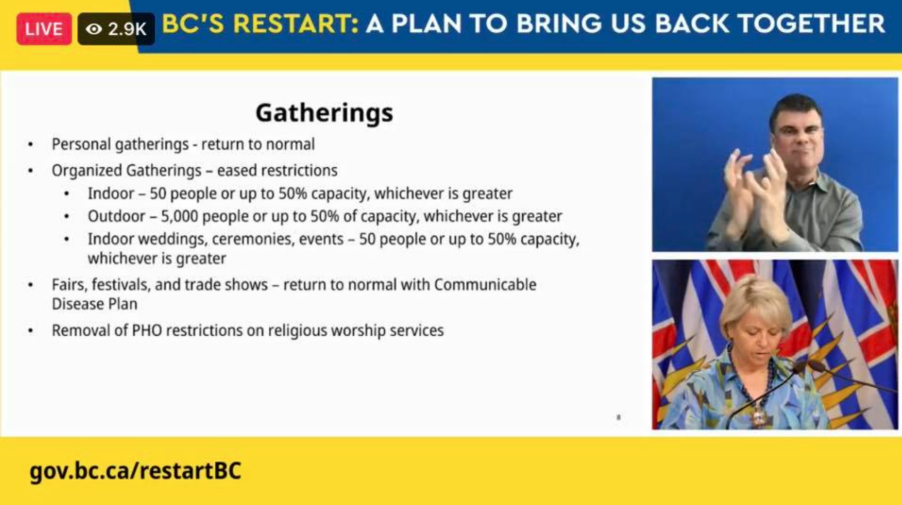 What does this mean for Summer Sundays at Jericho?
How many can attend?
As per the guidelines, there is no capacity on attendance. There is also no pre-registration required. Should you feel more comfortable being able to continue to distance, we will set up lots of extra chairs to accommodate you.
Will I have to wear a mask?
We are shifting our mask policy to align with the PHO's guidance . As of July 1, masks will no longer be required when you enter the building. They are still being 'recommended for those 12 & older who are not yet fully immunized'. We encourage you to approach mask use in whichever way gives you the greatest comfort. We also understand folks may approach their choices around vaccination from differing perspectives & do not require any disclosure regarding the choices you make.
What elements will be live and what elements will be pre-recorded?
Preaching will be live on Sunday mornings beginning July 4 as will kids programming. Music will, at this point, remain pre-recorded (except for long weekends when it will be live).
Why can't worship in song be live every weekend since there are no restrictions on singing?
The logistical component of launching weekly in-person gatherings in addition to weekly digital ones is too much for us and our volunteers to attempt at this time. We are committed to being able to live stream our live gatherings by September so our digital teams and music teams need time to execute on this plan well and not have to split our focus and run two full and complex events (live and online) each weekend.
As noted above, pre-recording worship in song allows our teams to continue to serve those who are not able to attend in person.
What will happen to our Live Stream?
We have gained so many new friends online and we are committed to not leaving you as digital orphans. Throughout the summer, we will continue to use all three platforms (our interactive Church Online Platform, our YouTube live stream and our partnership with Telus Optik TV © on channel 878). We believe strongly in equitable access to our gatherings so we will not leave you as a second-class citizen just because you are not able to attend in person this summer.
What this means for kids, Youth and Young Adults programming
Pastor Jason & Pastor Jenna have already been safely hosting in person gatherings for children, youth and young adults in Phase 2 . So our summer events will be in-person. Check out the calendar for more details.
What About small groups?
Pastor Jenna is launching a small group this July which will meet in person. Check out the groups page on our website for more information.
You may still have questions. We invite you to reach out and we would be happy to engage with you. Thanks, Jericho, for your patience. It's been a long 6 months of not being in-person for worship and we are excited to be part of the safe restart of our province as we move through the summer months.
With gratitude,

Pastor Brad
Update from May 26 - Here's Pastor Brad's interview on Global News Morning BC