An Update on Indoor Gatherings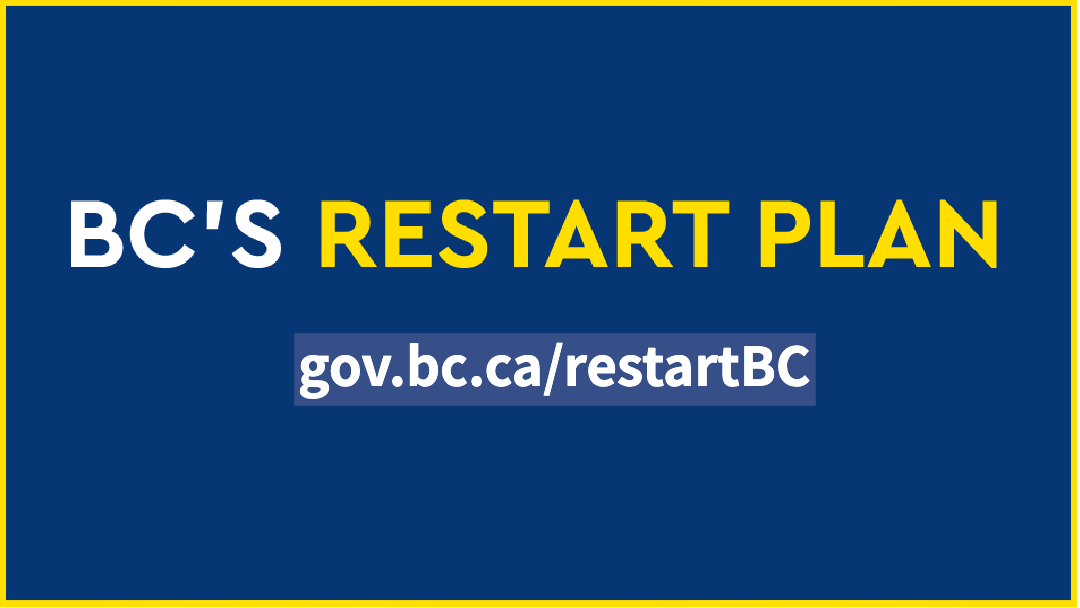 On May 25, as part of the phased restart plan for BC, the Provincial Health Office updated their guidance and orders with respect to in-person worship gatherings for religious groups.
With the reduction in 7-day moving average COVID-19 case counts and the increase in the percentage of the population having received first-dose vaccinations, the new order allows for outdoor programming for up to 50 people as of May 25 and seated indoor worship gatherings for up to 50 people as of June 15.
May 27 Update - The variance & guidance issued by the PHO for indoor worship services while it allows for 50 people to gather, does NOT include the possibility of congregational singing. So we're going to hold off on in-person gatherings for a few more weeks. Stay tuned to these spaces for more info as we get closer to June 15.
This means that, should singing be permitted, we are planning a return to adapted indoor worship gatherings as of Sunday, June 20, 2021 at 10:30 AM.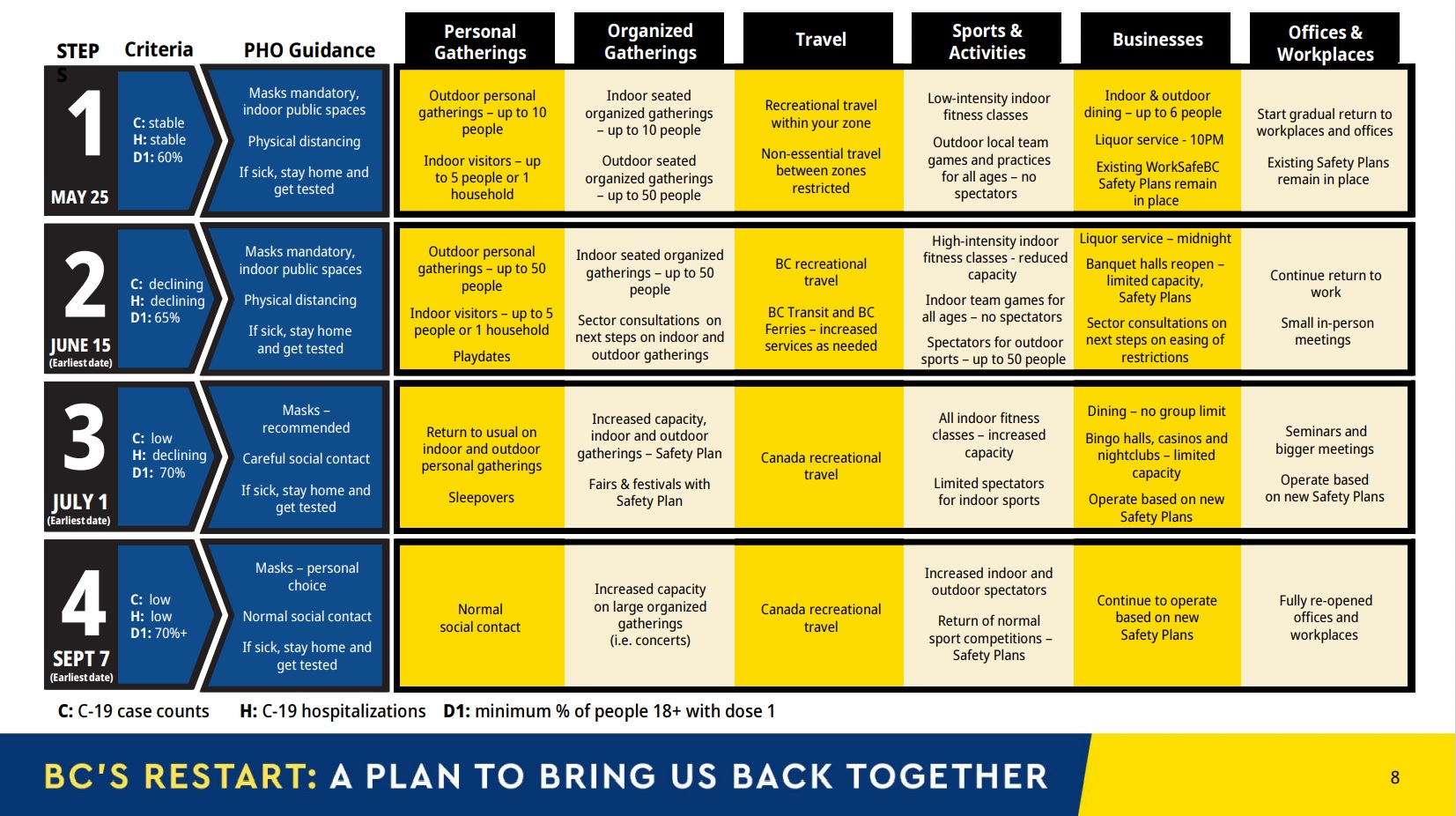 What does this mean for Summer Sundays at Jericho?
How many can attend?
As per the guidelines, we will have a seating capacity limit of 50 people for our 10:30 AM gatherings in the auditorium at Jericho Centre beginning June 20. Just like last fall, we will be requiring pre-registration for the weekend worship gatherings. This allows us to adequately space the chairs out to meet the guidelines from public health with respect to social distancing.
Can we Sing?
We are not sure yet. The decision on allowing congregational singing is still forthcoming and is a key factor in our Sunday plans. Without singing, we may choose to remain online as worship in song is such a vital part of what we do and who we are. So as you have been all along, hold the June 20 date loosely.
Why not just move everything outdoors right now?
The logistical component of launching weekly outdoor gatherings in addition to weekly digital ones is too much for us and our volunteers to attempt at this time. We are committed to being able to live stream our gatherings by September so our digital teams and music teams need time to execute on this plan well and not have to split our focus and run two full and complex events (live and online) each weekend.
If we are not permitted to sing indoors as of June 15, we will continue with our plan of outdoor gatherings on the Long Weekends (July 4, Aug 1, Sept 5) in the summer and digital gatherings on other weekends.
What elements will be live and what elements will be pre-recorded?
At this point, preaching will be live on Sunday mornings beginning June 20 as will kids programming. Music will, at this point, remain pre-recorded. As noted above, this allows our worship teams to continue to serve those who are not able to attend in person (which will still be the majority of our congregation and guests).
What will happen to our Live Stream?
We have gained so many new friends online and we are committed to not leaving you as digital orphans. Throughout the summer, we will continue to use all three platforms (our interactive Church Online Platform, our YouTube live stream and our partnership with Telus Optik TV © on channel 878). We believe strongly in equitable access to our gatherings so we will not leave you as a second-class citizen just because you are not able to attend in person this summer.
What this means for Youth and Young Adults programming
Pastor Jason is excited that we can now move back to outdoor programming for groups of more than 10 and less that 50. This includes our Youth and Young Adult groups. So as of June, we will be moving these gatherings from URL (online) to IRL (In-Real-Life) and hosting them in our parking lot outdoors (weather dependent). Check out the calendar for more details.
What About Mental Health Support?
Our peer support group, Living Well, has always operated under the guidance of the PHO that has allowed for groups of up to 50 to continue to meet for recovery and support purposes. The June dates will likely be hybrid with an online and in person option but please stay tuned for details.
You may still have questions. We invite you to reach out and we would be happy to engage with you. Thanks, Jericho, for your patience. It's been a long 6 months of not being in-person for worship and we are excited to be part of the safe restart of our province as we move through the summer months.
With gratitude,

Pastor Brad
Updated May 26 - Here's Pastor Brad's interview on Global News Morning BC