An Advent Lament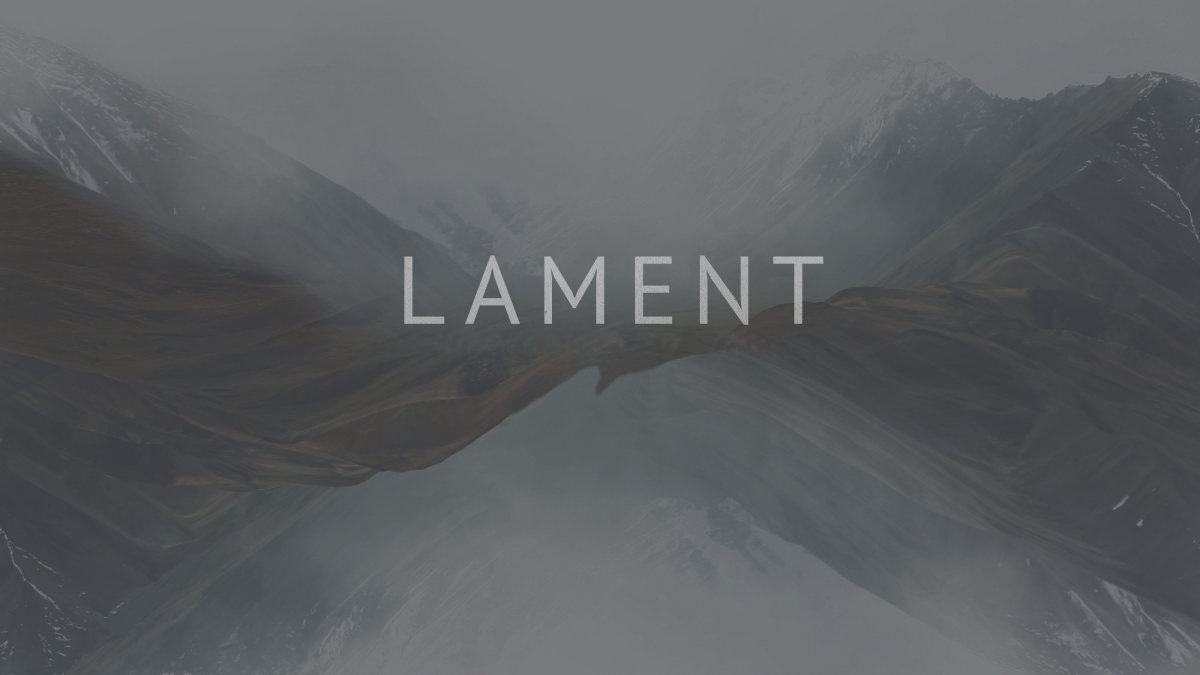 Advent is among us, and I am torn between the celebration of this season of hope and the despair that I see in the world, as well as in my heart. It's hard to enter into Christmas with thoughts and images of groups of migrants fleeing in utter despair from unsafe homes. It's hard to sit with grieving families who have lost someone they loved that won't be at Christmas dinner for the first time. It's hard to dwell on the expectations I had of what this year would hold, only to realize that again, they are left unmet or undone. In some ways, this is no different than that first Christmas where God's "good news of great joy" came into the midst of a dark and troubled world.
Yet even in the midst of darkness, we can worship. We can worship in the midst of our difficult seasons with the practice of lament. Lament is really just to express and feel sorrow. It is to realize and embrace that suffering and pain is a part of the human condition and we are not alone in it.
Christmas can be a time when we resist these feelings, but as we look to Scripture, we see Psalm after Psalm crying out to God, expressing sorrow, pain, and a need for hope. Graham Cooke says, "Lamentation is a powerful, and meaningful, form of worship because it places our love for God above even the worst of circumstances in our life… God does not ask us to deny the existence of our suffering. He does want us to collect it, stand in those things and make Him an offering. The Holy Spirit, our Comforter, helps us to do this: He aligns Himself with our will and says, 'I will help you to will to worship God.' The glory of the majesty of God is that He helps us will and do."
So, as you enter this first week of Advent, I have a few practices that can allow you to hold space for yourself and those you love that are lamenting this Christmas season.
Name your pain.
Write it down or speak them out. Make note of things that you have lost, feel despair over, or are grieving this season. Pray them out and allow space for God, the God of all comfort, to meet you in your lament this week.
Tell someone else.
Find someone who can hold space for you as you lament. We need each other in all seasons, but in a season where we find ourselves lamenting, we need to remind each other that we are not alone. If you are the person on the receiving end of this, be slow to speak. Be quick to listen and then ask your friend what you can offer them as they journey through their sadness. We need to have those in our community who remind us of God's faithfulness and unfailing love, and this is a great season for that.
Reach out to those who might be lamenting.
Take time this week to think of those in the church or in your wider relationships who have lost someone this year, have had a significant health challenge, experienced a divorce, or a lost a job. Think of anyone for whom this Christmas will be different because of the experiences they have walked through. Then, ask God what ways you could reach out to them and bring comfort. Then, do what God asks. In this, we allow those in our Body who are in a season of lament to be reminded that they are not alone.
A Prayer of Lament:
Lord, I know that you are faithful over all things, even the hard, dark times of my life. Help me not back away from You in my time of grief. Help me instead to lean into You and trust You, even when I do not understand Your ways. Please keep my head above the waters of anguish and my feet from slipping off the ground of truth. Help me see You in these hard moments and glorify You in my response. In Jesus' Name, Amen.
- Meg Sumner

Meg is in training to be a Spiritual Director and is currently doing an internship with Jericho Ridge in the area of spiritual formation. She and her husband Brad will be leading a weekly Spiritual Practices group starting in January 2019