We're Hiring!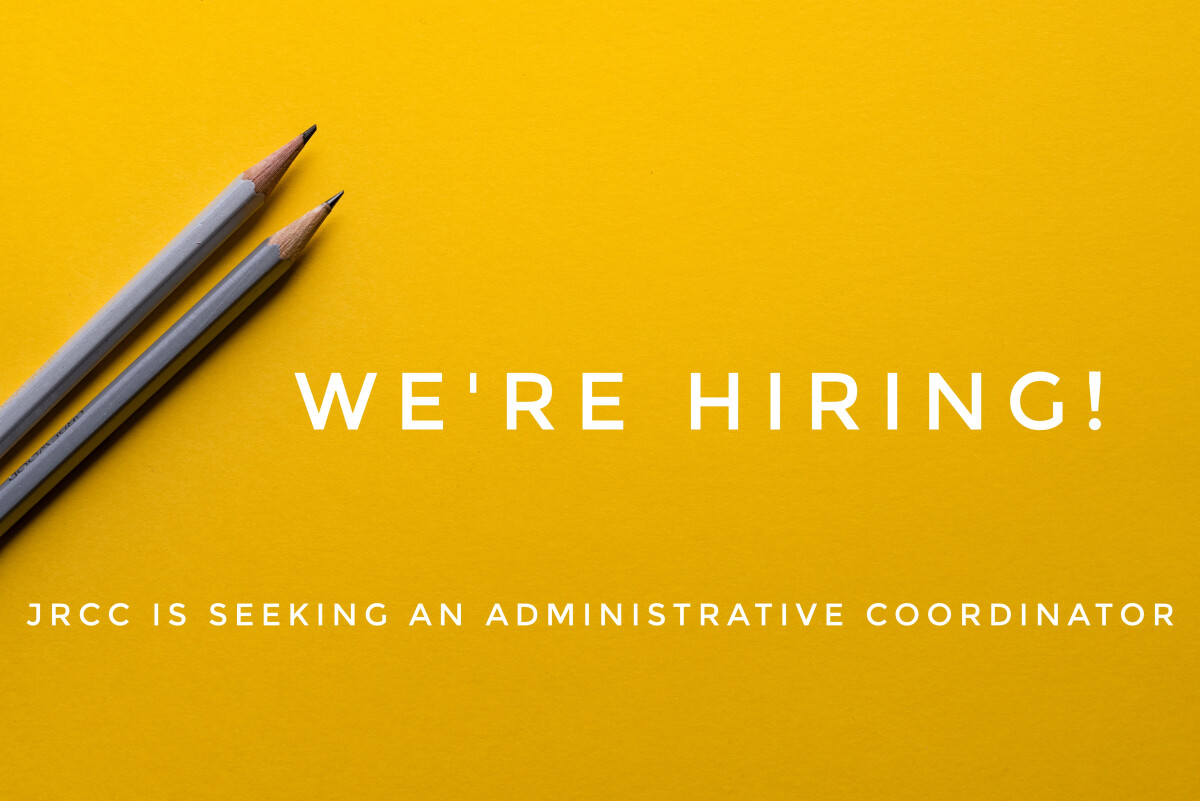 This past week, our current Administrative Coordinator, Tammy Smethurst, let us know that she is resigning from her position at JRCC effective May 24, 2018.
Tammy has served with exceptional skill and courage for the past 7 years and feels that at this stage in family life and in the life of Jericho, that she needs to step back and let another person step into this role. (You can read her letter that she shared with us here).
Tammy has done a good job of processing this decision in community with wise counselors and she leaves our office in a very good place due to her capacity to create systems to help things run smoothly and strategies she implemented that have helped the ministry advance behind the scenes.
She and Dave and their family will continue to attend JRCC and volunteer in various capacities as they are able.
This means that we are embarking on a search for a half-time (22 hours per week) Administrative Coordinator.
This person forms a key part of our staff team as they provide overall leadership to the work of the JRCC church office while carrying out specifically assigned responsibilities in core services (finance, communication, design & publication, website and event management) for the staff & ministry leaders. Our core expectations are that they would have evidence of a committed and growing relationship with Jesus Christ and experience navigating a fast-paced, creative office environment.
The Position Profile can be found here so if you are passionate about providing some of the administrative support that enables a church to cultivate disciples of Jesus who embody God's love everywhere they go, then let's have a conversation!
Applications & inquiries should be directed to Pastor Brad and will be processed by our search team (Pastor Wally, Pastor Brad, & Miriam Faulkes).