Standing with the Church in Syria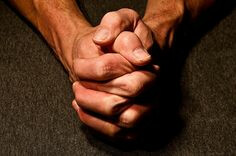 Can you imagine planting a church in the middle of a war zone?
This past weekend, a friend from Syria, Pastor "G" and his wife arrived in Canada for a time of connecting with the local church throughout the lower mainland. It was both challenging but also very encouraging to hear about the explosive growth of the church in Syria. When Pastor G and his wife started their church, it was church of 4. At the beginning of the war the congregation was 120 and now the church has over 1,100 regular attendees! On top of this, there have also been six churches planted in Sweden led by people who were raised up in their church but who fled the country!
In the last four years, 14,756 people have heard the gospel in Syria and of these, 4,955 have become Christians! In the words of Pastor G, "I'm seeing more people come to Christ than ever before. This is not normal... there is no hope without Christ. This is a golden time for people to come to Christ. We praise God for that."
On Sunday night a group from Jericho gathered alongside Pastor G and his wife to pray for them and the church in Syria. Here are some prayer requests from that time:
Pray for quick spiritual maturity in new believers that can become leaders in the local ministry. Many people continue to flee Syria and the local church needs mature leaders for the ministry.
For medical supplies, medicine and provision for families. Over 6 million people have been internally displaced within the country and many are living day to day.
For unity in the family - the rates of divorce and suicide among men is increasing as they are no longer able to provide for their families. Some men have also left to find somewhere new to relocate their family or were conscripted into the military and so women are struggling to care for their families.
For protection for Pastor G, his wife and their team as bombings continue almost daily.
Would you join me in praying for the ministry in Syria? I was challenged on Sunday night as Pastor G reminded us that it's not just him and his team that needs to be in prayer constantly but it's us. We must be in prayer with them. (If you'd like more information about GAiN and Pastor G's work in Syria, please let me know or there is more information here.)
- Lindsey Shacter,
JRCC Missions Team Leader