Young Adults
Welcome to Jericho Ridge Young Adults!
We are a group of post-secondary students or young workers that love to hang out and learn together. For our Discovery night we will get to know each other more as we connect through activity, conversation and prayer.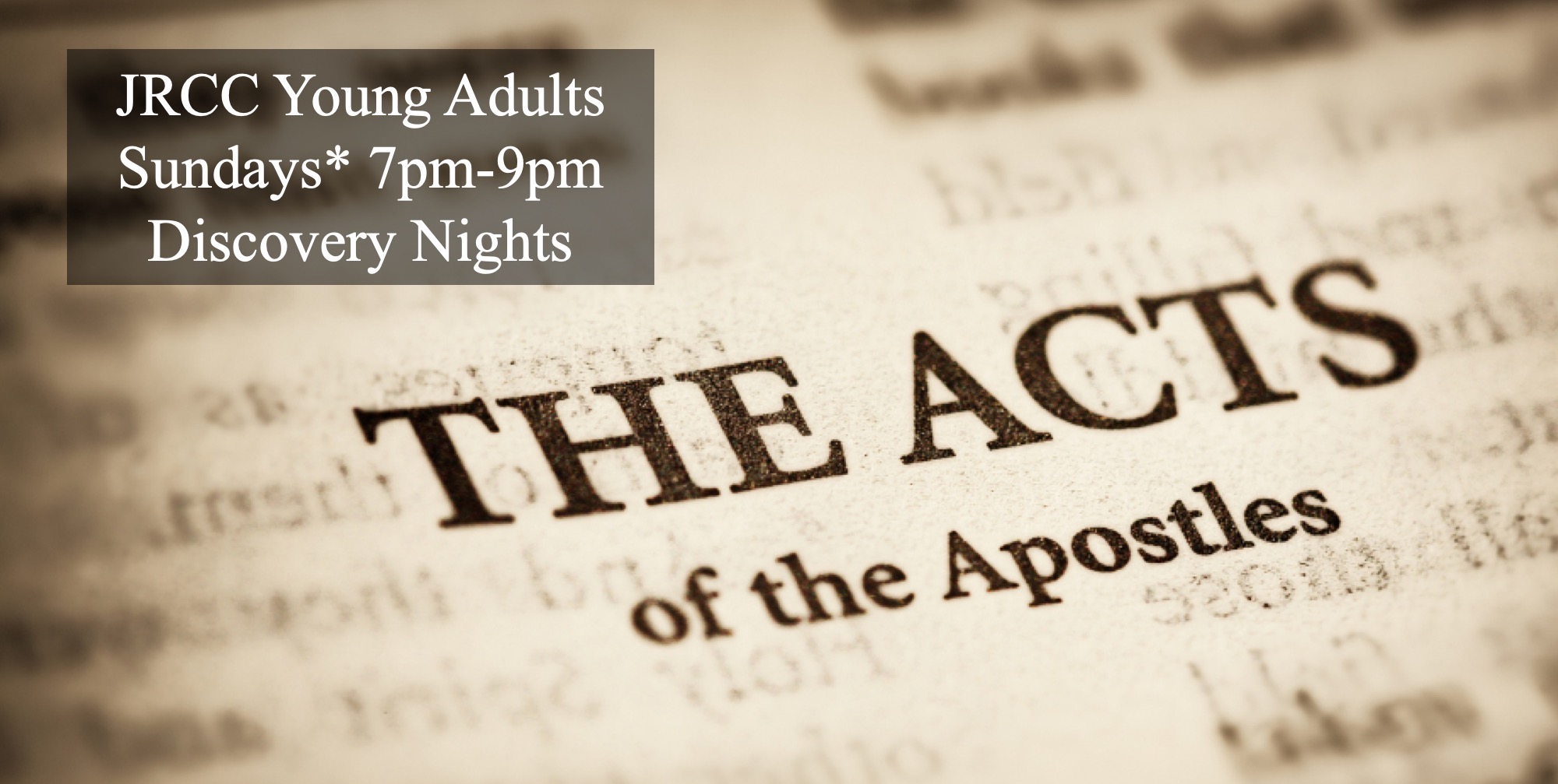 For this season we are going through the book of Acts. As Young Adults we observe and experience organizational construct and initiatives, what can we learn from the early church when it comes to this? We will read through the book of Acts and discover issues that the early church had to go through. This will be a time of sharing, questioning and making connections on what we can learn.
Schedule: *for details on the event, please click on the title of the event in the schedule below.
To get connected, you can contact Pastor Jason and he will gladly introduce you to our young adults group.