A Rocha: Annual Harvest Celebration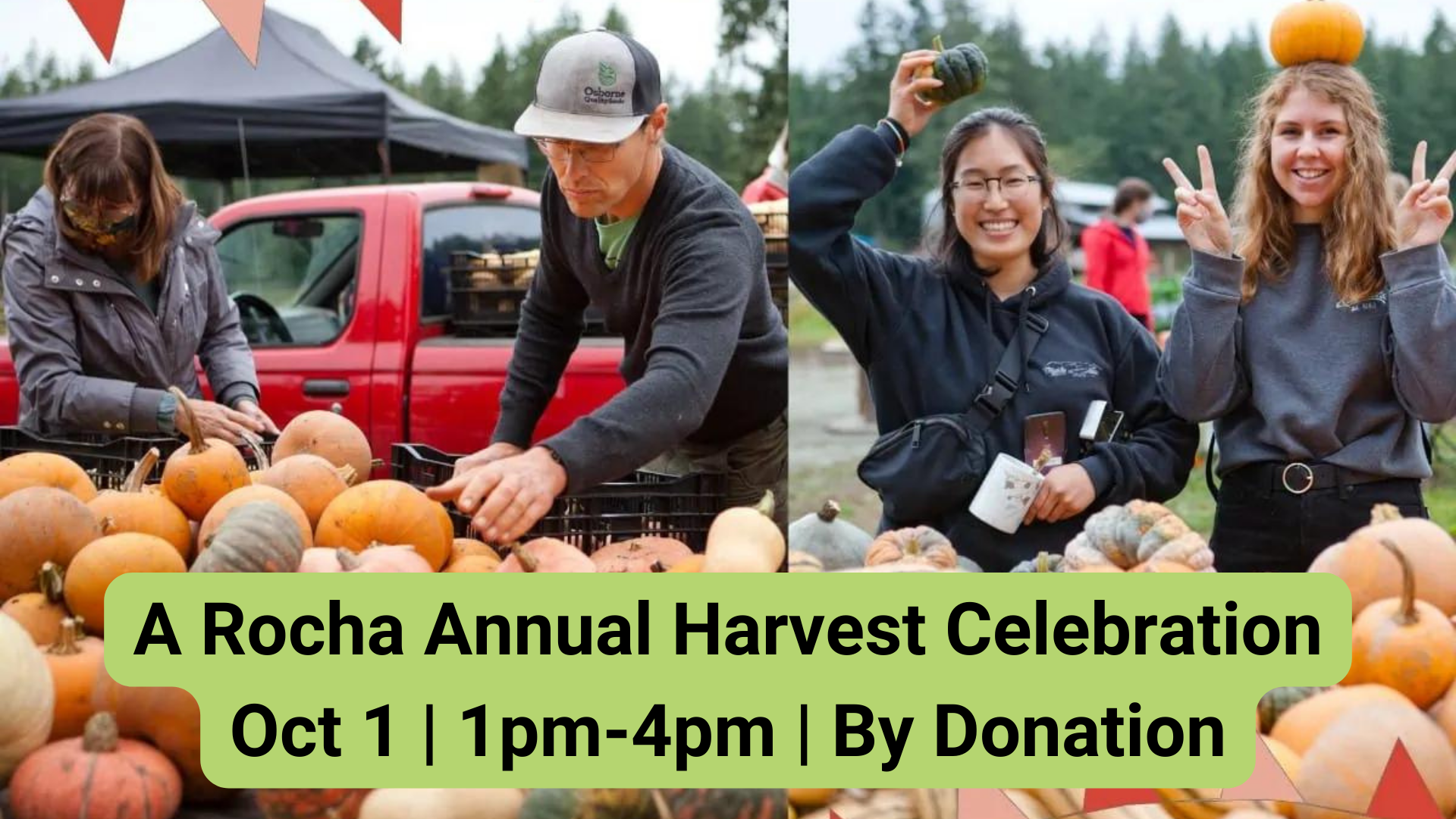 October 1, 2022 1:00pm
Come celebrate the abundance of the harvest and the goodness of creation with the A Rocha community this fall!
Wander through a variety of booths and activities, stock up on squash and pumpkins, partake in delicious food offerings, and join in all the festive fun!
For more info, visit their website!