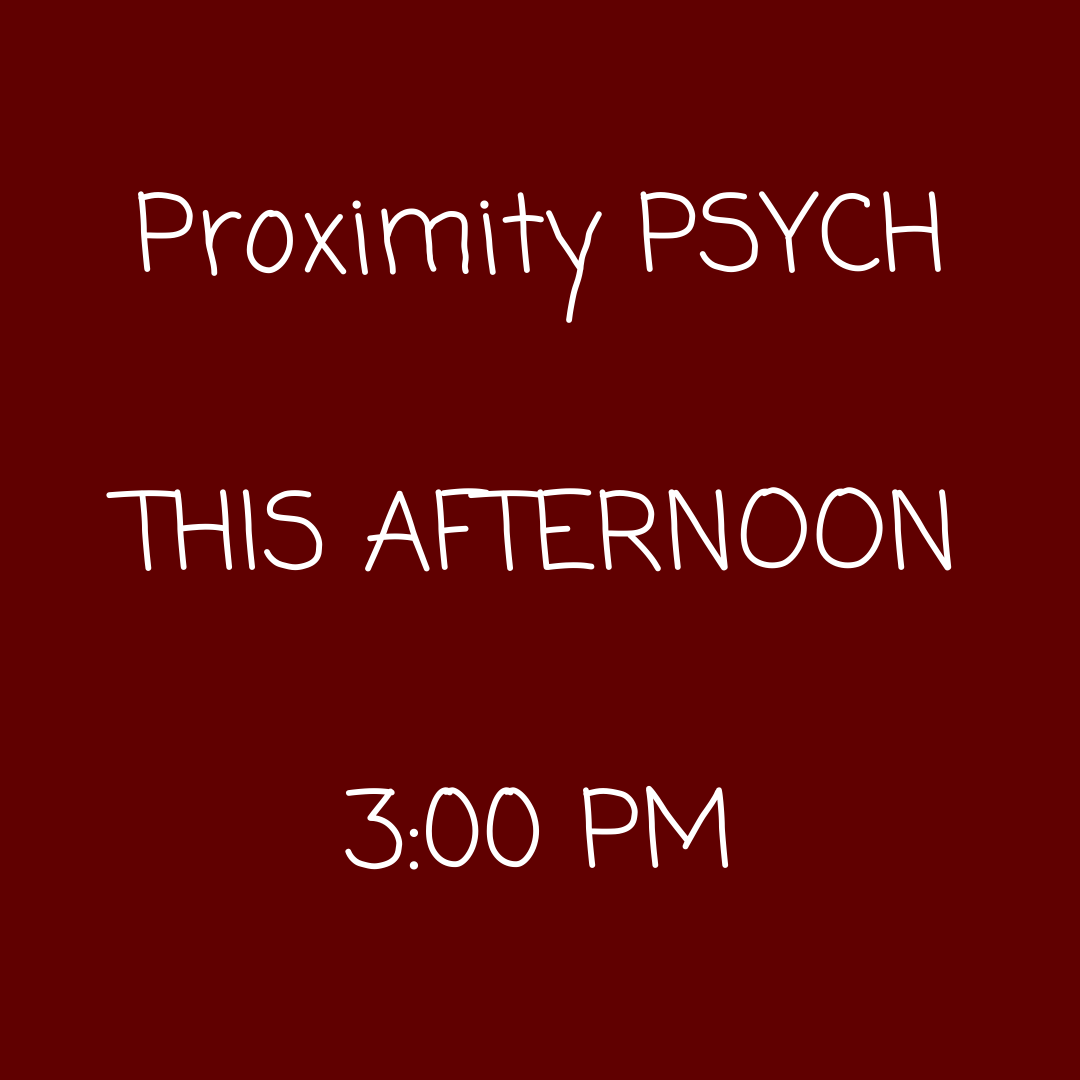 Thursday, April 02, 2020, 3:00 PM - 4:00 PM
Proximity (Grades 7-12) will play a game together...in their own homes...using their phones (or tablets)! At 1:00 we will play a game of Psych! Download the Psych app (it's the one with Ellen Degeneres' face) and follow Proximity's Instagram for the game code.
Head to our YouTube Page afterwards for a great video!