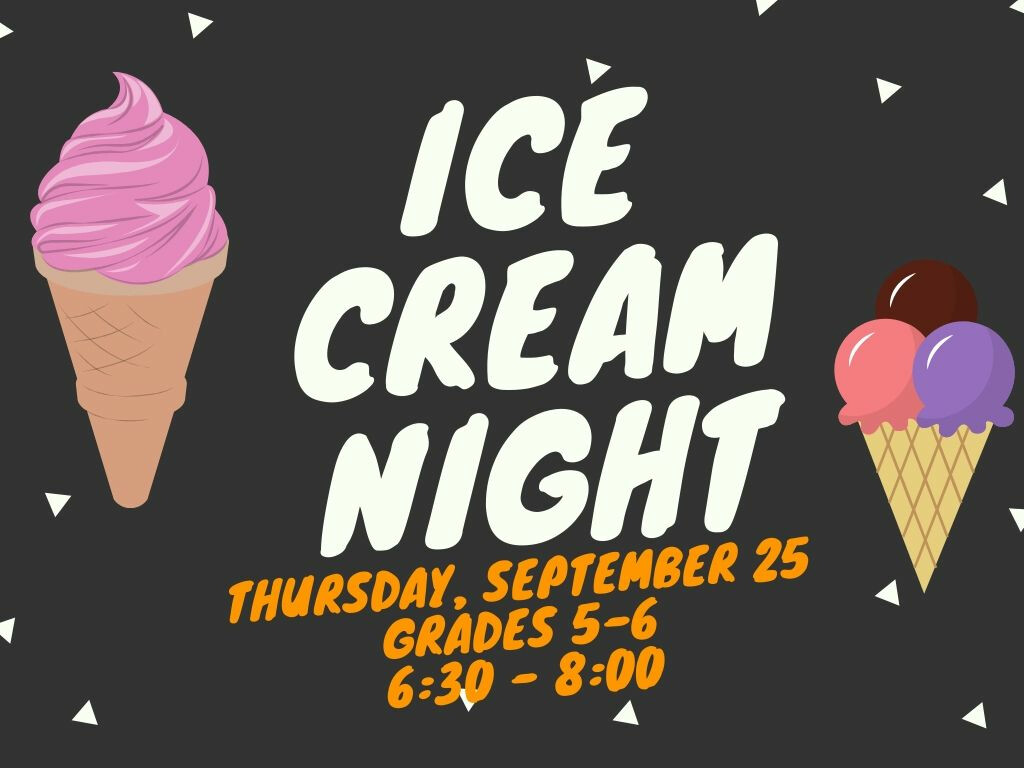 Thursday, September 26, 2019, 6:30 PM - 8:00 PM
Fuel (Grades 5-6) have there first event as an Ice Cream night. Bring a friend, grab a cone, and get to know some new friends.
Drop off and Pick up will be at the Jericho Centre at 6:30 and then pick up at 8:00.