Our Team
Staff, Elders & Leaders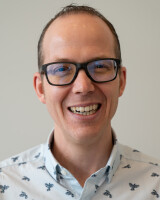 Brad has served as lead pastor at Jericho Ridge since its inception in 2005.
After having been on staff at North Langley Community Church for seven years and having obtained his M.A. in Church Ministries from ACTS Seminaries, Brad's passion for seeing people take the next steps in their faith journey led him to move to Willoughby.
Brad is an avid reader, an occasional runner & kayaker, an armchair oenologist and an advocate for the marginalized.
Brad and his wife Meg have two wonderful kids, Jared and Sophie and rescue dog named Poppy.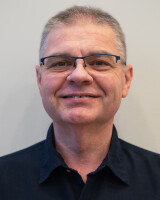 Wally Nickel
Senior Associate Pastor
Office: 604-629-7803
E-Mail:
Facebook: wally.nickel.9

Wally joined the staff team in the spring of 2016 with 16 years of pastoral experience and two M.A. Degrees (Church Ministry, Theology) from MBBS, Fresno, CA.
Wally and Sylvia, along with their two children, Joel and Savana, love living in Willoughby. Their home operates with a "drop-in-any-time" policy (yes, they really mean it). Nickel family activities are known to include Friday night games and movies, sunny days at Crescent Beach, bike riding, swimming and camping. Wally also loves to go fishing, likes to run (at least that's what he keeps telling himself), is an avid sports fan who loves the Canucks, and a collector of sports memorabilia. His "love languages" include Starbucks and chocolate. And no, his given name is not Walter.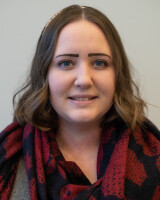 Jenna Tulman
Children's Ministry Pastor
Office: 604-629-7804
E-Mail:

Jenna joined us in the summer of 2017 to serve as our Children's Ministry Pastor. Jenna received her BA in Pastoral Leadership from Pacific Life Bible College in 2016 and graduated in 2020 from Okanagan Bible College with her Masters in Theology.
Jenna enjoys working with the kids as well as the volunteers. Jenna and her husband Jesse, love being outside and enjoy traveling, creative writing, and reading.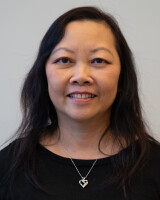 Constance Zacharias
Financial Administrator
Office: 604-629-7804
E-Mail:

Constance brings a wealth of experience to our staff team. She has been a small business owner, a bookkeeper and is presently a certified life coach. Her affiliation with John Maxwell's team has also afforded her travel to Paraguay and Costa Rica to train the leaders and influencers of those countries.
She and her husband Ron, love the great outdoors, enjoy playing tour guides to out-of-town guests and family members, and playing board games. They have two adult kids, Jana (and son-in-law, Cory) and Ryan.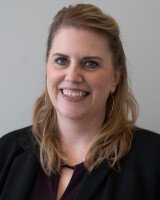 Tammy Goh
Office/Facility Manager
E-Mail:

Tammy joined the team in December 2018 with a background in management and small business operations.
Tammy and Ed, along with their three young adult children Jaime, Jordan and Jeremy, have been attending Jericho Ridge since a year after the church started. The family loves to spend time together making music, travelling and you can always find a renovation project underway at their house.
Tammy has actively been involved in worship teams, small groups and loves to walk with friends and share life together!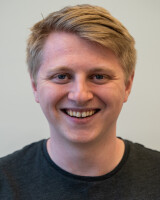 Brady Ash
Digital Content Director
Office: 604-629-7804
E-Mail:

Brady joined the staff team at Jericho Ridge Community Church in the spring of 2020. Brady is currently working on his BA in Education through Trinity Western University. Along with his education, Brady is currently working with TWU as the Creative Team Director (aka, professional YouTuber).
Brady enjoys volunteering with our youth and being a part of young adults. In his spare time, Brady enjoys traveling and sports.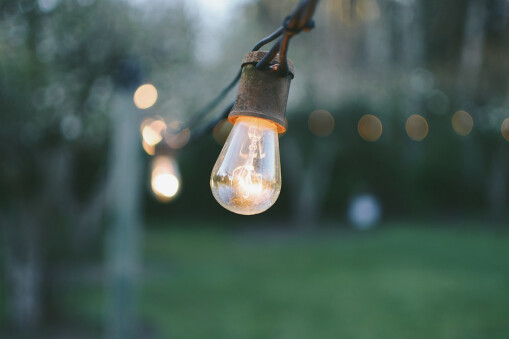 Elders Team
Hebrews 13:17 instructs us to "obey your spiritual leaders and do what they say. Their work is to watch over your souls, and they are accountable to God. Give them reason to do this with joy and not with sorrow" (NLT).
Our Elders Team is empowered with the role of overseeing and governing our church. All of our elders have been affirmed by JRCC covenant members for their terms. Our current team is comprised of:
Miriam Faulkes, Moderator
Katy Kwon, Secretary
James Carpenter, Treasurer
Curtis Cottrell
Ron Zacharias
Diane Zorn
Denise McFarland
Wally Nickel, ex officio*

Brad Sumner, ex officio*
* As the lead pastor and senior associate pastor, Brad and Wally are ex officio members of the board, meaning they are non-voting members
---
Documents