NEW this fall: Online and In Person
Worship with us online or in person each week
Starting Sunday, September 13, 2020, we are excited to begin offering two options for Sunday mornings.
We'll still be putting together and streaming our Sunday worship in song and teaching on our Youtube channel and on our Church Online platform.
But we are also ready to begin hosting what we are calling "watch parties".
attending in person
what is a watch party?
We are opening up the auditorium every Sunday at Jericho Centre for a group of up to 50 people (including pastors, hosts, and tech team members) to experience our live-stream live on-site. Though the atmosphere will be a bit different in order to abide by current health and safety regulations, it will be incredible to gather and connect.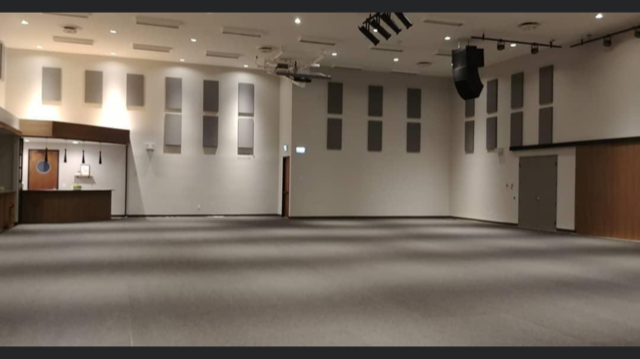 What Safety precautions are being taken?
JRCC takes seriously our role in contributing to beneficial and safe social interactions that help prevent of COVID-19 transmission. We have developed a COVID-19 safety plan in accordance with protocols set by WorkSafeBC.
You can read more about what health and safety actions are being taken to ensure these gatherings are as safe as possible on our blog.
How Often Can I attend in person?
If you choose to attend in person, we are encouraging you to choose one Sunday per month at this time. This allows everyone who wants to the ability to engage with others in our community.
If you have people already in your "bubble", consider pre-coordinating with them and attending the same weekend to keep your circle of contacts as tight as possible as we move into the fall.
Do I need to register?
Yes. Pre-registration online or in the JRCC app is essential for you to attend a watch party. We will be using our online registration system (Pushpay) to effectively manage how many people are anticipated to attend and managing any waitlists associated with a given Sunday.
will there be singing at watch parties?
While it is a higher risk activity, the BC Centre for Disease control notes that there are ways to making singing safer:
The wearing of masks will be encouraged at watch parties so that droplet expulsion is minimized.
The chairs will be positioned in a giant circle around the edge of the room so that no one will be singing onto any other person.
The air circulation and purification in the auditorium is excellent (fully fresh and purified air is pushed into the room 2.7 times each hour)
The duration of singing will be short (2 songs at a time).

Do I have to wear a mask to attend?
Masks are most essential when physical distancing is difficult. Since we are setting up the space in such a way that a 2 metre distance will always be possible, the wearing of masks will be encouraged but not mandated.
What about kids?
As a parent, you are welcome to bring your child(ren) with you to a watch party. We will not be providing separate age-level programming and so you are responsible for their respiratory etiquette and for helping them to practice physical distancing.
attending church online
what time does it start?
The livestream happens on Sundays from 10:30 am - 11:20 am. You can watch either on our website (jerichoridge.com/livestream) on the Church Online platform for an interactive experience (you can chat with others, request prayer or share quotes) OR you can watch on YouTube (youtube.com/jerichoridge) either live or on later on.
what happens during digital church?
After a welcome by a member of our community, we have a team of musicians that leads us in two songs. Music is one way of expressing our hearts to God. The words are always up on the screen and we encourage you to sing along (but we get it... it can feel odd belting out some tunes in your PJs).
Then someone from our team shares life-changing truths from God's Word, the Bible. At Jericho, we seek to explore, understand and apply God's truth to our lives at every level in a spirit of love. This time is usually around 20 minutes and often wraps up with some additional singing or a call to respond in prayer.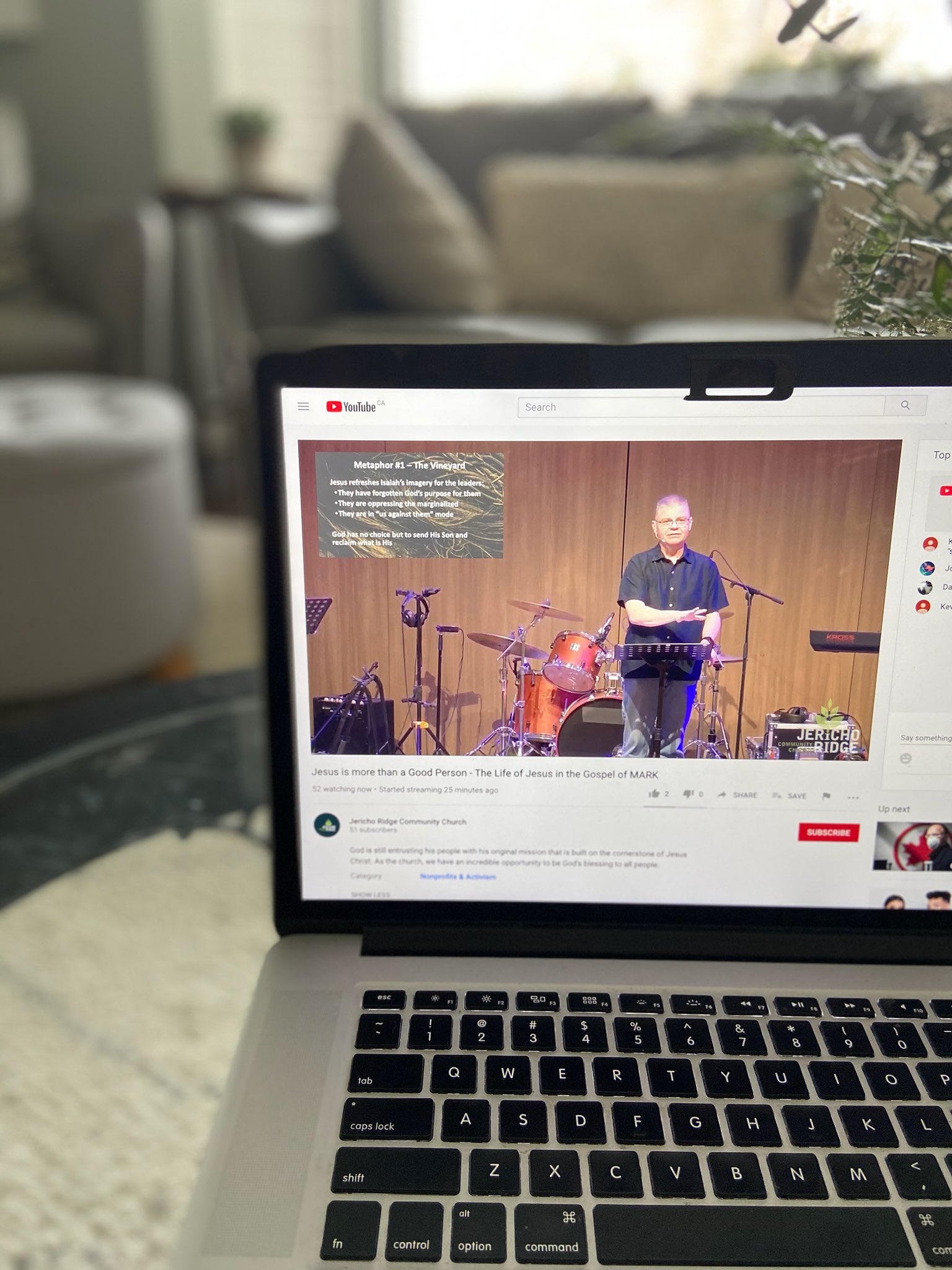 What about kids?
Kids @ the Ridge is our environment for kids up to Grade 4 where children learn about God. During this season, we are providing support to parents by helping develop an Individualized Discipleship Plan (IDP) for each child connected with JRCC. If you do not already have one in process or in place, please contact Pastor Jenna.
Should i give money?
Thanks for asking. We mention giving each Sunday because those who call Jericho home are committed to funding the work. So if you are new or visiting with us online, we welcome you to engage in any ways you feel comfortable but don't feel any obligation to give.
We hope you'll join us one Sunday morning online and consider making Jericho Ridge your church home.
---
MORE INFORMATION ABOUT...