Fuel (Gr 5-6)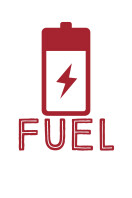 Fuel is a group for those in Grades 5 and 6 as they transition from Kids to Youth.
Fuel is designed to engage and impact the lives of those in Grade 5 and 6 as we recognize the unique nature of this age group. We cultivate a fun and safe group for kids in this age category.
Upcoming FUEL Events:
This fall and winter we are having FUEL twice a month on Mondays in the evenings. Please note the dates of these events as there isn't a pattern due to the long weekends in September and October.
The first FUEL event of the month will be LIFE Journaling through the book of Esther. The Second FUEL event of the month will be a fun activity! There is no need to register for FUEL this fall, and we would encourage your kids to invite their friends!
September 14, 2020 - LIFE Journaling (6PM - 7PM)
September 28, 2020 - Craft Night at the (6PM - 7PM)
October 5, 2020 - LIFE Journaling (6PM - 7PM)
October 19, 2020 - Scarecrow Festival (OFF SITE pick up and drop off at Art's Nursery in Port Kells 4PM - 5PM)
November 9, 2020 - LIFE Journaling (6PM - 7PM)
November 23, 2020 - Pajama Party (6PM - 7PM)
December 7, 2020 - LIFE Journaling (6PM - 7PM)
December 21, 2020 - Christmas Movie (6PM - 7PM)
For more information contact Jenna ( )