Coming This Fall: "SAY WHAT?! The Hard Sayings of Jesus"
Like some of his original listeners, people today find Jesus' sayings hard. Some sayings are "hard" because they are difficult to understand. Others are "hard" because the demands they make on our lives are only too clear.
Every Sunday this September and October, you are warmly invited to join the people of Jericho Ridge online as we clear away cultural and historical difficulties which keep us from grappling with the real challenge of Jesus' message.
Sept 13 – "They Hear But Don't Really Understand" (Matthew 13:10-17)

Sept 20 - "Eat My Flesh" (John 6:63)

Sept 27 - "Hate Your Parents" (Luke 14:26)

Oct 4 - "You Must Be Perfect" (Matthew 5:48)

Oct 11 - "God, You Have Forsaken Me" (Mark 15:34)

Oct 18 - "Buy a Sword" (Luke 22:31)

Oct 25 – "Rich People Can Not Enter the Kingdom" (Mark 10:25)
We livestream every Sundays at 10:30 AM at www.jerichoridge.com/livestream where we have a live chat and live prayer feature. You can also join us on our YouTube channel at www.youtube.com/jerichoridge for full-screen viewing.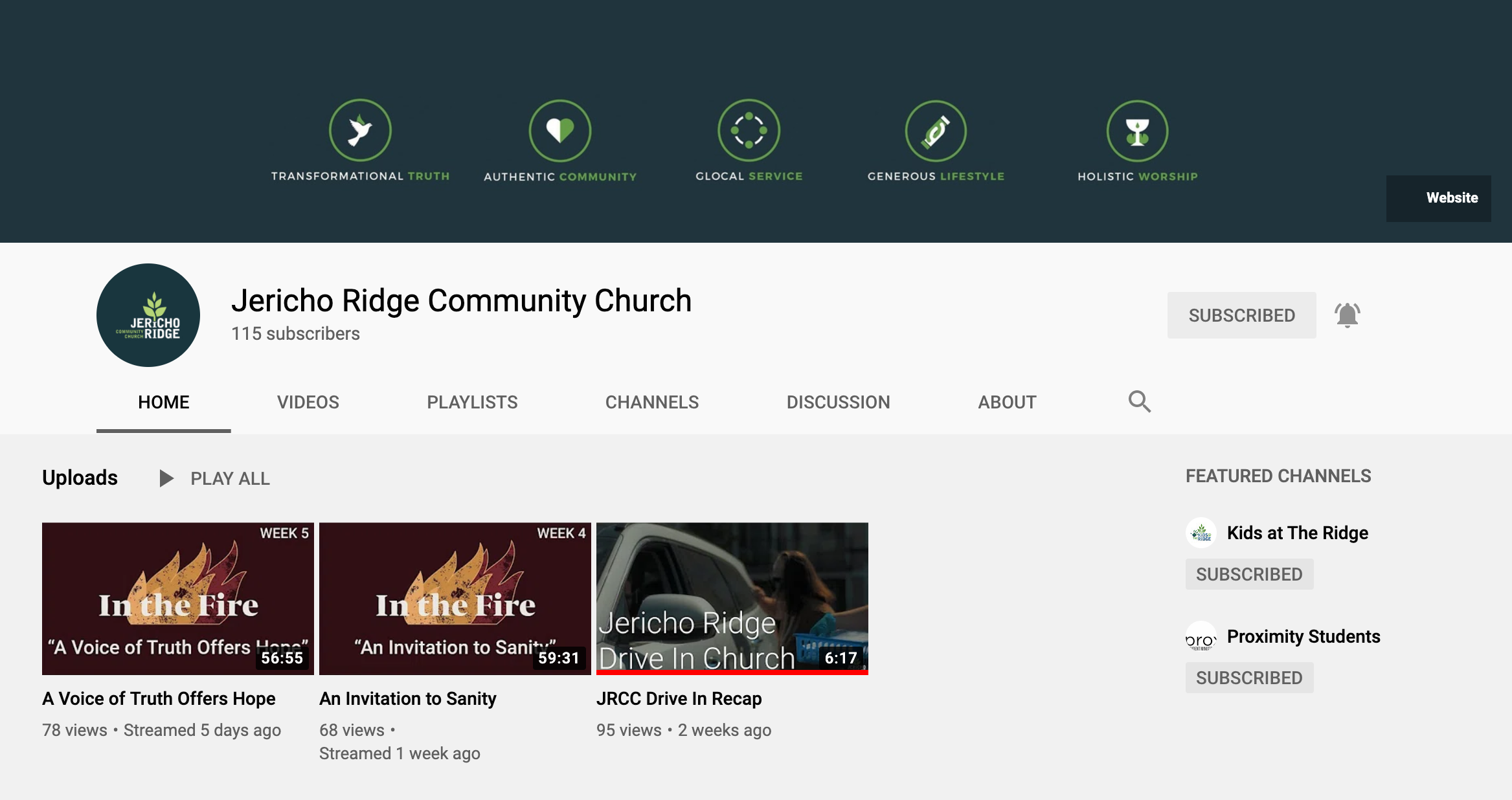 We look forward to welcoming you this fall!
Pastor Brad