Serve Locally
Local Service opportunities
Through JRCC
One of our core values as a community is glocal service. While we have many projects and people on the go internationally, we have also chosen a local partner to invest in here in Langley. That local partner is the Wagner Hills Women's Campus (informally known as the House of Hope).
Wagner Hills Women's Campus is a residential recovery facility for women living with hurts, habits and hang-ups. These women live on a working farm in South Langley that requires significant upkeep. In order to help them have time to focus on their classes and recovery journey, we have volunteered as a church to come on-site approximately once a month and help with the chores.
Summer 2017 dates include July 15 & Aug 12. Join us and lend a hand and make a difference in the lives of these women.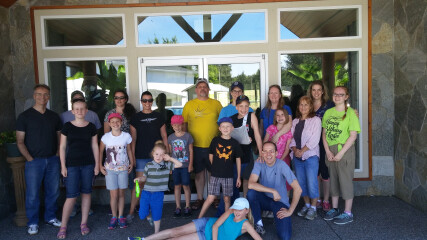 At JRCC
Part of our calling as followers of Christ is to be active in works of service, which we are told builds up the body of Christ (Eph 4:12). We also know that these actions allow God to shine through us as we serve one another. Jesus calls this producing fruit.
Producing fruit doesn't just happen on Sundays. Our goal is that service becomes so intertwined with our lifestyle that it affects everything that we do. But it takes an idea to get started and that's what this section is all about. You'll find information on different ministry teams and service opportunities that might fit your skills and interests. Check them out; it might be your first step in getting connected!
---
Documents