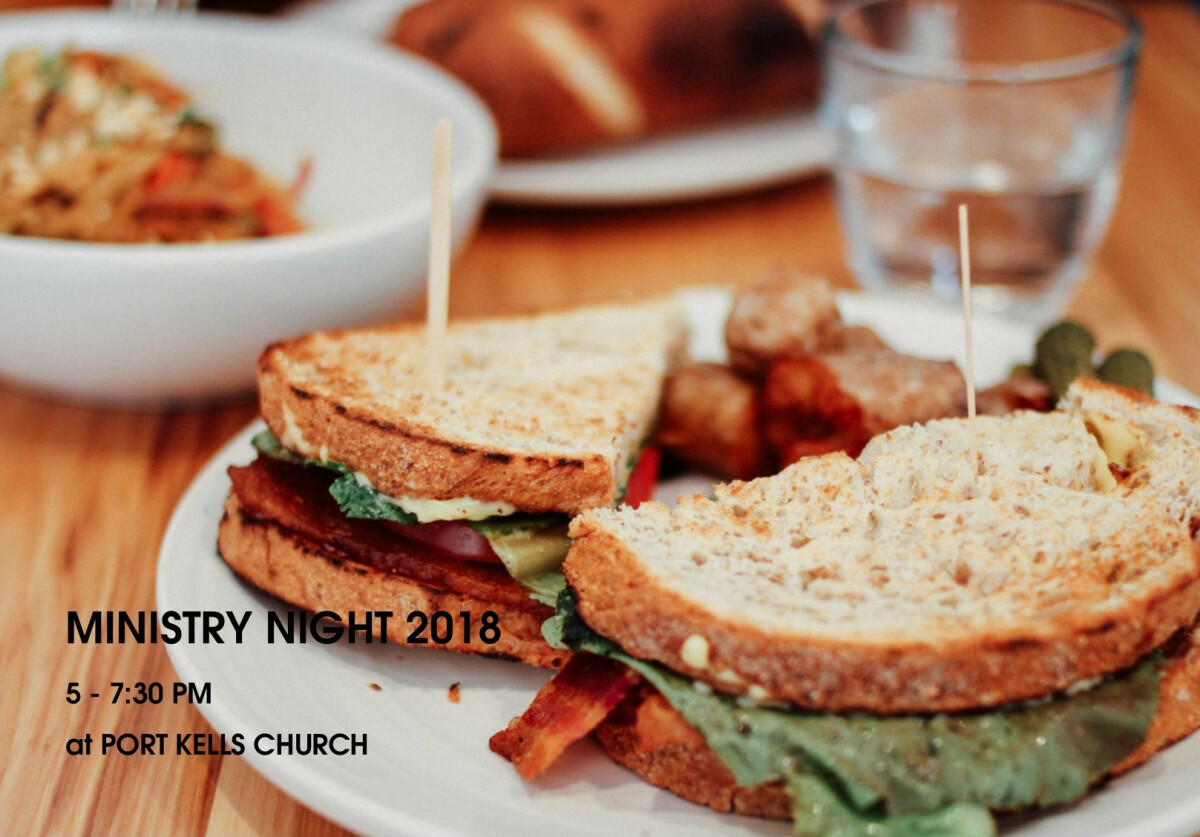 Sunday, May 27, 2018, 5:00 PM - 7:30 PM
On Sunday, May 27 we will be gathering at Port Kells Church (19131 88 Ave) from 5-7:30 PM for a potluck meal and to hear from our Elders and Future Facilities Team about where we are heading in the coming years. We will also be hearing stories of God at work over the course of this past ministry year.
Our evening will begin with a potluck dinner promptly at 5:00 p.m. (please be on time!) Last names A-H please bring a salad or veggie tray, I-R please bring a dessert or fruit and S-Z please bring a plate of sandwiches, crockpot meal or main dish).

Childcare registration deadline was May 23. Childcare is now FULL.
Everyone is invited to Ministry Night on May 27 and we ask covenant members to prioritize this important event. Info packets will be available online or at the Welcome Centre on Sunday, May 20. Please note that part of the info packet that addresses our potential future facilities project is a confidential document. This will only be available in print form and will not be posted online.
Our Elders Team invites you to join them for a time of prayer on Friday, May 25 from 6-7:30 AM at the church office (20740 Mufford Cres.) as we seek direction from God together. There will be also time afterwards from 7:30-8:30 AM for discussion over a round table breakfast at the Best Grill (below the church office).