Our Team
Staff, Elders & Leaders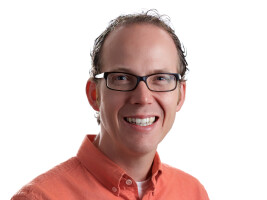 Brad has served as lead pastor at Jericho Ridge since its inception in 2005.
After having been on staff at North Langley Community Church for seven years and having obtained his M.A. in Church Ministries from ACTS, Brad's passion for seeing people take the next steps in their faith journey led him to move to Willoughby.
Brad and his wife Meg have two wonderful kids, Jared and Sophie, with whom he loves to wrestle, read stories, and generally goof around with. Some of Brad's pre-JRCC vocational history includes time spent in door-to-door sales (don't ask!), two years in the wine industry, and six years working at the Keg in Oakville, ON.
Wally Nickel
Senior Associate Pastor
Office: 604-629-7803
E-Mail:
Facebook: wally.nickel.9

Wally and his family are not new to JRCC. Having previously attended JRCC between pastorates, he now joins the staff team with 16 years of pastoral experience and two M.A. Degrees (Church Ministry, Theology) from MBBS, Fresno, CA.
Wally and Sylvia, along with their two children, Joel and Savana, have recently moved back to the Willoughby area and are excited to be closer to their church family. Their home has a "strict" drop-in-any-time policy that comes with refrigerator-rights for repeat visitors to their kitchen (if you want clarification, just drop in anytime and ask). Nickel family activities are known to include Friday night games around the kitchen table, sunny days at Crescent Beach, bike riding, swimming and camping. Wally also loves to go fishing, likes to run (at least that's what he keeps telling himself), is an avid sports fan who loves the Canucks, and a collector of sports memorabilia and racing die-cast. His "love languages" include Starbucks and chocolate.
A little known fact: Wally's given name is not Walter. It's actually a Germanised version of the Slavonic name Vladimir, which means "renowned ruler". If you figure it out and pronounce it correctly, he'll buy you a cup of coffee!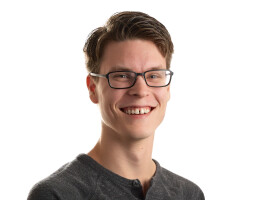 Mike joined our staff team as our student ministries director in April 2015. He oversees our youth programs: Fusion, Small Groups, and Source.

Mike is currently working on obtaining his B.A. of Biblical Studies at Columbia Bible College and hopes to one day get a Masters Degree. Previous to his role at Jericho, he considered himself a professional intern, volunteering in a young adults ministry in Kelowna for four years. He has also worked at Sportchek selling shoes for seven years and therefore has heard many, many Al Bundy references (although he's never seen the show).

Mike and his wife, Katelyn, have been married for three years and since they do not have kids yet they spend most of their free time reading or watching Netflix.
He has acquired many new nicknames upon arriving at Jericho including: New Mike, Mike 2.0, and 90's Mike.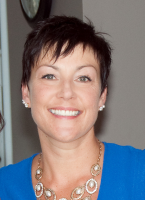 Margit Mittelstaedt
Children's Ministry Director
E-Mail:

Margit is currently serving as our Children's Ministry Director while Ruth Ellen is on maternity leave. Margit comes to us with a wealth of kids ministry experience both globally and locally. Her enthusiasm and creativity is appreciated by all, especially the kids who love all of the fun crafts that she comes up with!
She has jumped right in to her role here at JRCC and is enjoying working with our kids and volunteers and getting to know our church family.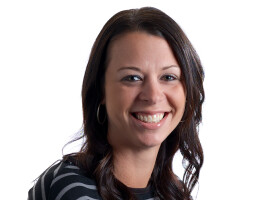 Tammy and her family began attending JRCC in the summer of 2010 and she joined the staff team as the Administrative Coordinator in May 2011. In addition to managing most of the details around the JRCC office, she also co-leads our short term missions trip to Guatemala each spring and provides administrative support to all of our ministry areas.
Tammy has worked for a veterinary hospital and she's also managed retail stores (she blames her love of shoes on this job). She and her husband Dave have been married since 2002 and they have two daughters, Hannah and Victoria.
Known for her contagious enthusiasm and infectious smile, Tammy has a lesser known quality that's appreciated by all: she's a woman of great wisdom (but only because she had to have five wisdom teeth removed!).
Elders Team
Hebrews 13:17 instructs us to "obey your spiritual leaders and do what they say. Their work is to watch over your souls, and they are accountable to God. Give them reason to do this with joy and not with sorrow" (NLT).
Our Elders Team is empowered with the role of overseeing and governing our church. All of our elders have been affirmed by JRCC covenant members for their terms. Our current team is comprised of:
Curtis Cottrell
Miriam Faulkes
David McFarland, Secretary
Wally Nickel, ex officio*
Tyler Schacter, Treasurer
Brad Sumner, ex officio*
Ron Zacharias, Moderator
* As the lead pastor and senior associate pastor, Brad and Wally are ex officio members of the board, meaning they are non-voting members.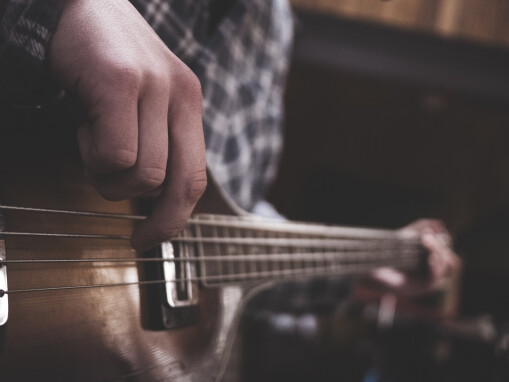 Ministry Leaders
We use the phrase Ministry Leader to describe the people who lead our various teams. If we chose to use biblical terminology, a better title would probably be deacons, but we've chosen not to use this word because it's not the easiest to understand. Our ministry teams are:
Children, Margit Mittelstaedt
Youth, Mike Ryder
Media, Darwin Warkentin
Groups, Tyler Harper
Missions, Lindsey Schacter
Prayer, Katy Kwon
Facilities, Currently Vacant
Sunday AM Hospitality, Carmen Harper
Worship, Chris Kuipers
---
Documents