Our Partnerships
We're a proud member of the Canadian Conference of Mennonite Brethren Churches. One of the benefits of having a large extended family is that we partner with many MB ministries and outreach programs. Here a few that you'll hear us talk about quite often:
MB Mission
MB Mission is the global mission agency of the Mennonite Brethren churches in Canada and the United States. Their vision is focused on holistic church planting that transforms communities among the least reached.


BCMB
The British Columbia Conference of Mennonite Brethren Churches is the provincial expression of our denominational family. As a member church, we work together with just over 100 other congregations throughout the province to see the people of BC transformed by the good news of Jesus Christ. This includes providing ministry support to...
CCMBC
The Canadian Conference of Mennonite Brethren Churches is a community of about 250 diverse Mennonite Brethren (MB) congregations spread across Canada, united by Jesus Christ through our evangelical Anabaptist beliefs and values and by our mission to multiply Christ-centred churches to see Canada transformed by the good news of Jesus Christ.
MCC
Mennonite Central Committee is the relief, service, and peace agency of the North American Mennonite and Brethren in Christ churches. It reflects the biblical call to care for the hungry and thirsty, the stranger, the sick, and those in prison.
MBBS
Mennonite Brethren Biblical SeminaryCanada equips and educates pastors, leaders, missionaries, counsellors, and teachers for congregational or marketplace ministry.

Churches in Willoughby
As a church that gathers in Willoughby, Jericho Ridge is committed to supporting her neighbours in their various endeavours to bring about God's blessings to the community. Here is a listing of Churches in the Willoughby area of Langley, B.C.:
Christ Covenant Church
6866 Glover Road
Crossway Church
19533 64 Ave

Free Reformed Church
20757 80th Ave
Hebron Presbyterian Church
6656 Glover Road
Journey Church
Meeting at Lynn Fripps Elementary School
21020 83rd Ave
Kingdom Life Community Church
Meeting at Power to Change
20385 64th Ave
Living Waters - Willoughby Campus
Meeting at Yorkson Creek Middle School
20686 84th Ave
Living Word Church
20178 72nd Ave
Mountainview Alliance
7640 200th St
North Langley Community Church - Yorkson Campus
Meeting at Richard Bulpitt Elementary
20965 77A Ave

Shepherd of the Valley Lutheran
20097 72nd Ave

St. Herman of Alaska Orthodox
7221 198B St

The King's Community Church
21783 76B Ave

Willoughby Heights Canadian Reformed Church
7949 202A St

Willoughby Christian Reformed Church
20525 72nd Ave

The Willows Community Church
Meeting at RC Garnett Elementary School
7096 201st St
Counselling PARTNERSHIPS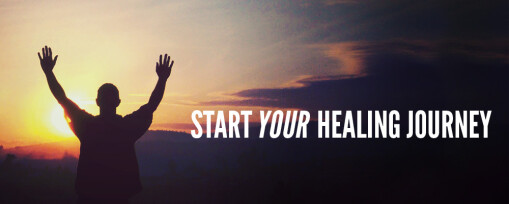 Mark Eshleman
Cedar Springs Counselling
Phone: 604.825.7596
E-mail:
Website: www.cedarspringscounselling.com
Kevin Klassen
Klassen Therapy
Phone: 778.240.5794
E-mail:
Website: www.klassentherapy.com
Chuck MacKnee
Fort Counseling Group
Phone: 604.888.7089
E-mail:
Brent Unrau
Cascade Christian Counseling Group, Surrey
Phone: 604.585-1411
E-mail:
Website: www.cascadechristiancounselling.com

Brookswood Counselling Centre
Phone: 778.278.3411
E-mail:
Website: www.brookswoodcounselling.com

Fraser River Counseling Centre
TWU/ACTS, Langley
Phone: 604.513.2113
Website: www2.twu.ca/cpsy/fraserrivercounselling.html
Note: This counseling group is very accessible and extremely affordable.
Freedom Sessions:
Specialty: overcoming challenges and addictions
Website: www.freedomsession.org
Note: A weekly support group modeled after a 12-step program that is very well structured for walking alongside someone for a longer duration (i.e. weekly meetings, sponsors, etc).