Fuel (GR 5-6)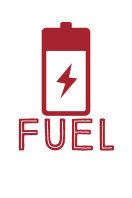 Fuel is a group for those in Grades 5 and 6 as they transition from Kids @ the Ridge to Proximity. The group gathers Sundays during the service for a teaching time or volunteering with Kids @ the Ridge.
Fuel Sundays Starts September 9
We kickoff Fuel in September as we start a series on the book of Mark from the Meeting House. There will be games and videos. Students will meet with Mike or Jenna during Coffee & Connection time before heading off to Fuel. Schedule can be found below.
Fuel Special Events

Our first Fuel Special event will be a pizza party at the Jericho offices (20740 Mufford Crescent) on Tuesday, September 11th from 6:00-8:00. We will eat lots of pizza, drink some pop, and play some games. Other upcoming events:
October (Day TBD) - The Great Escape
December (Day TBD) - Christmas Party
Sept. - Oct. 2018 Fuel Schedule
Sunday, September 9 - Fuel w/ Mike
Tuesday, September 11 - Pizza Party
Sunday, September 16 - Fuel w/ Mike
Sunday, September 23 - Fuel w/ Mike
Sunday, September 30 - Fuel Serve w/ Jenna
Sunday, October 7 - Fuel w/ Mike
Sunday, October 14 - Fuel w/ Mike
Sunday, October 21 - Fuel w/ Mike
Sunday, October 28 - Fuel Serve w/ Jenna
For more information contact Mike ( ) or Jenna ( )